Building a financial model in Excel can be very tricky as there are many aspects to consider in order to make the model truly great and adhere to best practices. The model should be built to suit its intended purpose, show flexibility and allow to run different scenarios which requires a fully integrated dynamic model in Excel.
Find the best strategies and resources you might want to try when building a financial model. eFinancialModels offers truly great resources, templates and assistance in financial modeling.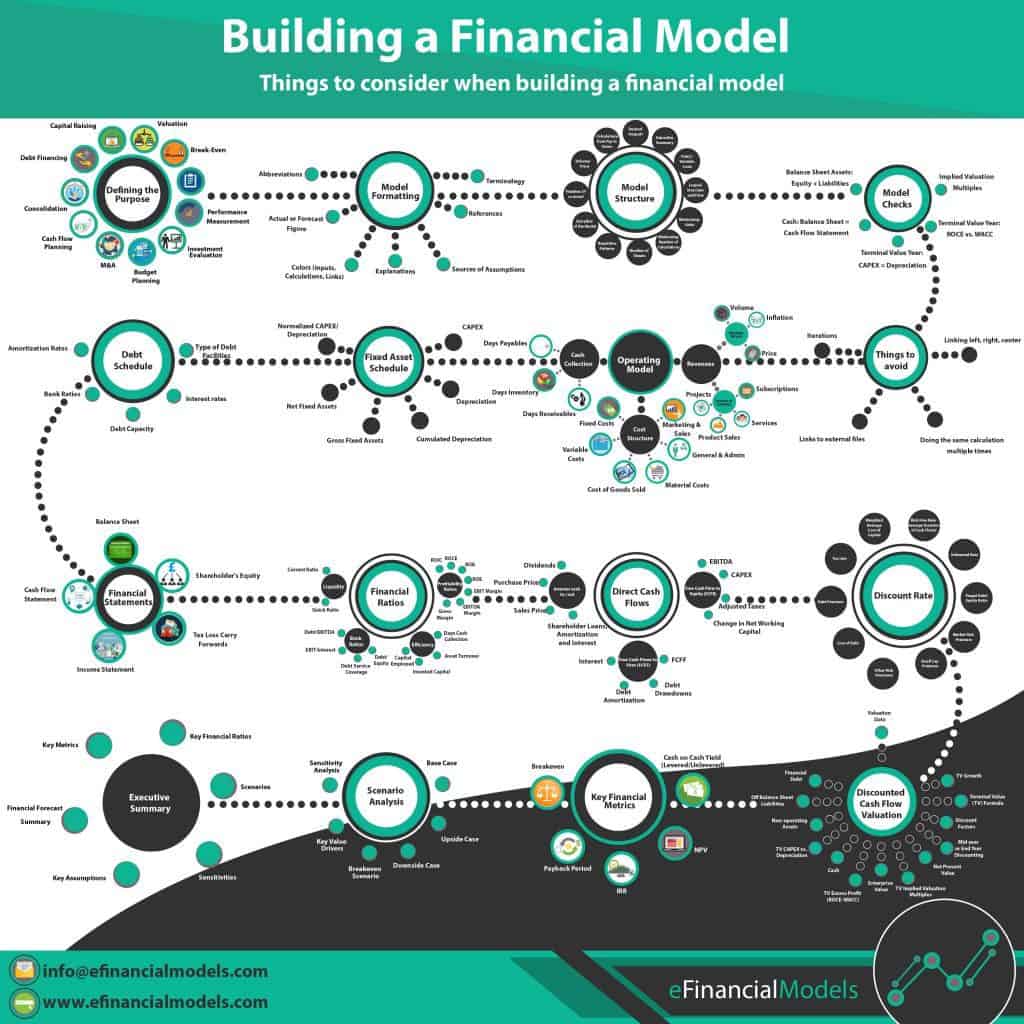 Building a Financial Model in Excel
Financial models in excel require to consider the following components:
Definition of the Purpose
Model Format
Model Structure
Model Checks
Operating Model
Things to Avoid
Debt Schedule
Fixed Asset Schedule
Financial Statements
Financial Ratios
Direct Cash Flows
Discount Rate
Discounted Cash Flow Valuation
Key Financial Metrics
Scenario Analysis
Executive Summary
Building a financial model becomes much easier when starting from a good template. Financial modeling examples in Excel can be found here.