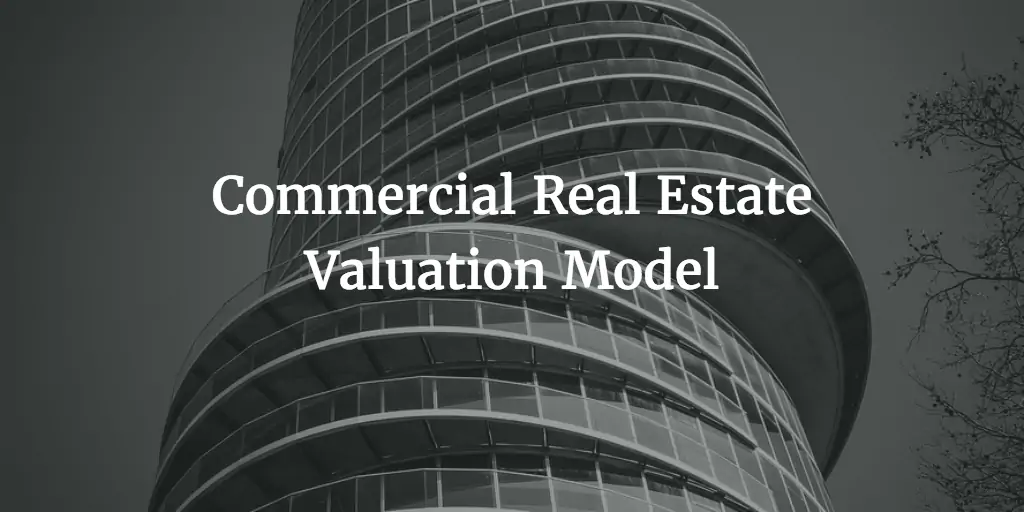 Commercial Properties, Financial Model, Investment, Real Estate
10-year financial projections, 5-year financial projections, Cash Flow Projections, Cash on Cash Yield, Cash-on-Cash Multiple, DCF Model, Debt Service Coverage, Excel, Forecast, Gross Yield, IRR (Internal Rate of Return), Levered yield, Net Yield, NPV (Net Present Value), Property Appraisals, Real Estate Valuation, Replacement Cost, Sensitivity Analysis, Weighted Average Unexpired Lease Term (WAULT)
This commercial real estate valuation model template in Excel can be used to run a DCF Valuation of a commercial property such as e.g. an office building, industrial site, logistics building, storage or a retail building. This Excel model template was developed and designed as per the needs of a professional real estate appraiser and comes in different versions with the premium version also including a valuation report template in PowerPoint. The model has been updated and changed significantly from its prior version.
See below the walk-through video of this commercial real estate valuation model in more detail:
Discounted Cash Flow (DCF) Valuation in Real Estate
The Discounted Cash Flow Valuation (DCF) method is one of the most solid commercial real estate valuation methods since the analysis focuses on the expected future cash flows which can be derived when renting the property on the market and by taking into account the required capital expenditures (CAPEX) to get there.
Financial Model Features
This commercial real estate valuation model analyses the contracted rent, forecasts the estimated rent roll, projects expected operating expenses, net operating income, CAPEX, and discounts the Free Cash Flows to their present value. The model then also is helpful to look at the valuation from different angles:
DCF Value
Sensitivity Analysis to check the impact of key assumptions
Relative Valuation metrics in terms of Gross Yield, Net Yield, Value per sq ft or sqm
Replacement Value
A Buyers point of view in terms of yield
The following is included in the Excel Model Template (among others):
Terms and abbreviations
Short instructions
Executive Summary which contains all the financial summaries and chart

Financial summary
Rent Roll Summary
Weighted average unexpired lease term (WAULT)
DCF Valuation result
Replacement Value Analysis
Buyer Yield Analysis – pro forma calculation of the levered cash flows for a buyer and yield analysis
Main Assumptions

Rent Roll Sheet

Detailed table to enter up to 100 leasable areas including area size, price, lease start, and end dates
Summary of top tenants
Monthly lease income projections based on annual lease escalation factor
Calculation of WAULT

Property Cash Flows

Financial forecast of the property including Rental Income, OPEX, NOI, Gross, and Net Yield
Gross and Net Yields, etc.
DCF Valuation
Fixed Asset Table
Debt Schedule
Tax Calculation
Buyer's yield Analysis

Buyer Financial Statements

Income Statement
Balance Sheet
Cash Flow Statement

Replacement Value

Estimate of the properties replacement costs

Sensitivity Table (only included in PRO and PREMIUM Versions)
Worksheet with Tables and Charts for the Valuation Report in PowerPoint (only included in the PREMIUM version)
The model can measure leasable areas in square feet (sq ft) or square meters. Simply change the assumption on the assumptions tab to switch to the metric. Also, the model contains the option to use a different currency for rental income than for OPEX. Simply change the currency setting for the rent roll on the assumption section.
DCF Valuation Report Template

Some of our customers are using this model for a professional real estate valuation report. In the Premium version, we, therefore, have prepared a valuation report template as well and a separate sheet in the Excel model (sheet PPT) which summarizes suggested charts and tables to use in a DCF real estate valuation report. The Premium version was made for real estate brokers who like the use the model as a white-label solution for valuing their clients' properties.
This commercial real estate valuation model is available in four versions:
(1) PDF Demo Versions – includes a preview of the BASIC, PRO and PREMIUM version
(2) BASIC Excel Model Template  (1 Excel File included)
(3) PRO Excel Model Template with Sensitivity Table (1 Excel File included)
(4) PREMIUM Excel Model with Sensitivity Table plus Valuation Report Template (1 Excel File + 1 Powerpoint File)
Filetypes:
.pdf (PDF)
.xlsx (Microsoft Excel)
.pptx (Microsoft PowerPoint)
Please also refer to the screenshots of the model.