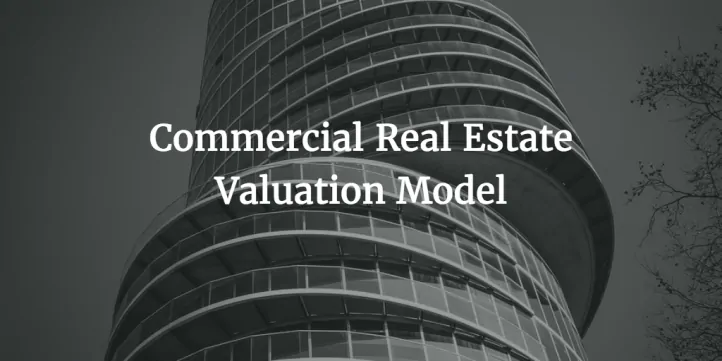 This financial model template offers a comprehensive solution to quickly value a commercial property such as an office building, industrial site, logistics or storage or a retail building via a DCF valuation.
This DCF valuation model forecasts the estimated rent roll, analyses remaining contracted rent, projects expected operating expenses, net operating income, CAPEX and discounts the Free Cash Flows to the present value. The model has different sheets in there to project the cash flows of the property, rent roll, contracted rent but goes one step further by also simulating debt financing at market rent. This allows to check the DCF valuation for the implied yields (gross and net) as % of the DCF value (property value) and the levered cash on cash yields as a % of the required equity. Therefore, one can quickly obtain a solid understanding how this property is priced and what yields it can provide.
Ever needed to figure out how a balance sheet of a real estate company looks like? – The financial model template furthermore derives financial projections for Income Statement, Balance Sheet and Cash Flow Statement for a real estate company which acquires the property at its DCF value.
The Excel model is available in two versions, (1) a Demo Version where only cells on the Ececutive Summary page can be manipulated and (2) a Full Version where all cells can be changed as needed.
Filetype: .xlsx (Microsoft Excel 2008 for Mac)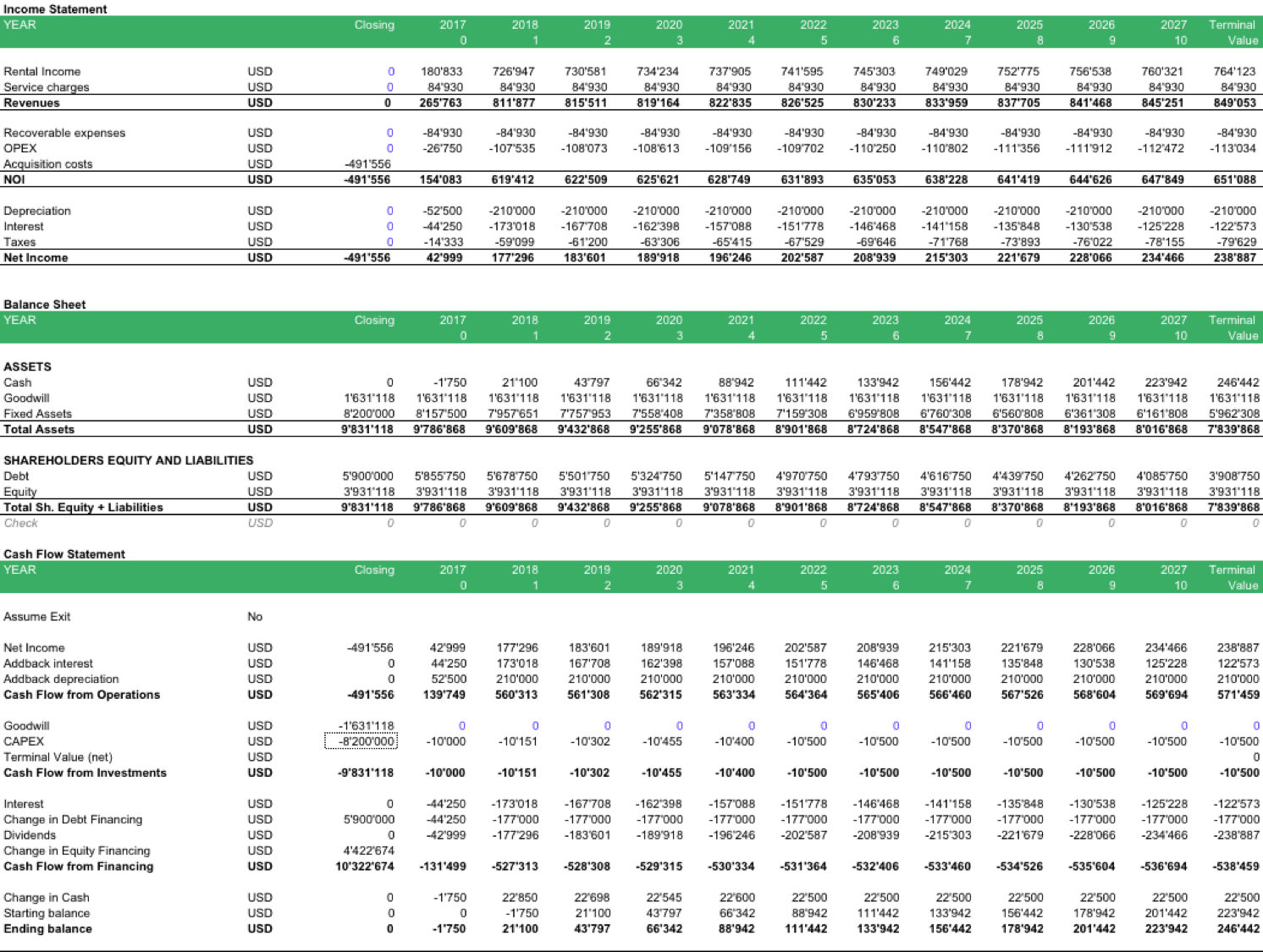 Users who purchased Commercial Real Estate Valuation Model, also purchased:
| | |
| --- | --- |
| Industry | Investment, Real Estate |
| Summary | The Commercial Real Estate Valuation model can be used to determine the value of a commercial building such as an office, logistics, storage or retail building by using the Discounted Free Cash Flow Method. |
| Screenshots / Pictures | |
| Use Cases | Cash Flow Projections, Cash on Cash Yield, Cash-on-Cash, DCF, Forecast, Gross Yield, Net Yield, NPV, Property Valuation, Valuation |