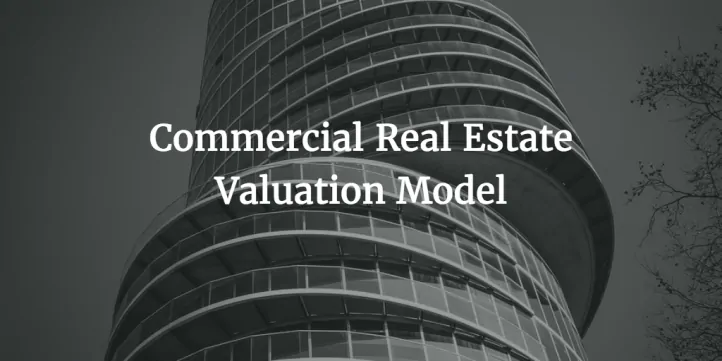 This commercial real estate valuation model template in Excel can be used to quickly value a commercial property such as an office building, industrial site, logistics, storage or a retail building, via a DCF valuation. DCF valuation is one of the most meaningful commercial real estate valuation methods since the analysis focuses on the expected future cash flows which can be derived from the property.
This commercial real estate valuation model forecasts the estimated rent roll, analyses remaining contracted rent, projects expected operating expenses, net operating income, CAPEX, and discounts the Free Cash Flows to their present value. This real estate valuation model includes different sheets to project the cash flows of the property, rent roll, contracted rent, but goes one step further by also simulating debt financing at market rent. This also allows to check the DCF valuation for the implied yields (gross and net) as % of the DCF value (property value) and the levered cash on cash yields as a % of the required equity. Therefore, one can quickly obtain a solid understanding of how this property is priced and compare the yields to other commercial real estate valuation methods which might simply focus on gross or net yields.
Did you ever need to figure out how a balance sheet of a real estate company looks like? – As one of the most sophisticated commercial real estate Excel templates available, this financial model template derives the financial projections for Income Statement, Balance Sheet, and Cash Flow Statement for a real estate company, which acquires the property at its DCF value. Therefore, the model can also illustrate the effects of such real estate valuation on the financial statements of an acquirer.
To give you an ideaofn what's included in the template, the following elements are provided:
Executive Summary which contains the result of the DCF valuation and also contains the summaries and charts of the projected rental income, key metrics e.g. yields, and key assumptions
Estimated Rent Roll over the next 10yrs
Calculation of remaining Contracted Rent (to calculate the WAULT)
Calculation of the key metrics such as Revenues, OPEX, NOI, Free Cash Flows (Terminal Value calculation), Gross and Net Yields, etc.
Debt Schedule to simulate how much of the valuation can cover up the existing debt
Calculation of Net Fixed Assets and Taxes
Levered Cash Flows and Yield Analysis
Financial Statements (Income Statement, Balance Sheet, and Cash Flow Statement)
You can also check out the video below to see a walkthrough of this commercial real estate valuation model in more detail.
Are you planning to start a business in commercial real estate? Are you planning to invest in a commercial real estate project? Are you looking for a template for commercial real estate business? If you are, then we have just the right template for you! This Commercial Real Estate Valuation Model is one of the most downloaded commercial real estate excel templates. So, get a copy for yourself now and use it as a base to start with as you create your own valuation model for a real estate business.
This commercial real estate valuation model is available in two versions, (1) a Demo Version as PDF (2) a Full Version in Excel where all cells can be changed as needed.
Filetypes:
– .pdf (PDF)
– .xlsx (Microsoft Excel)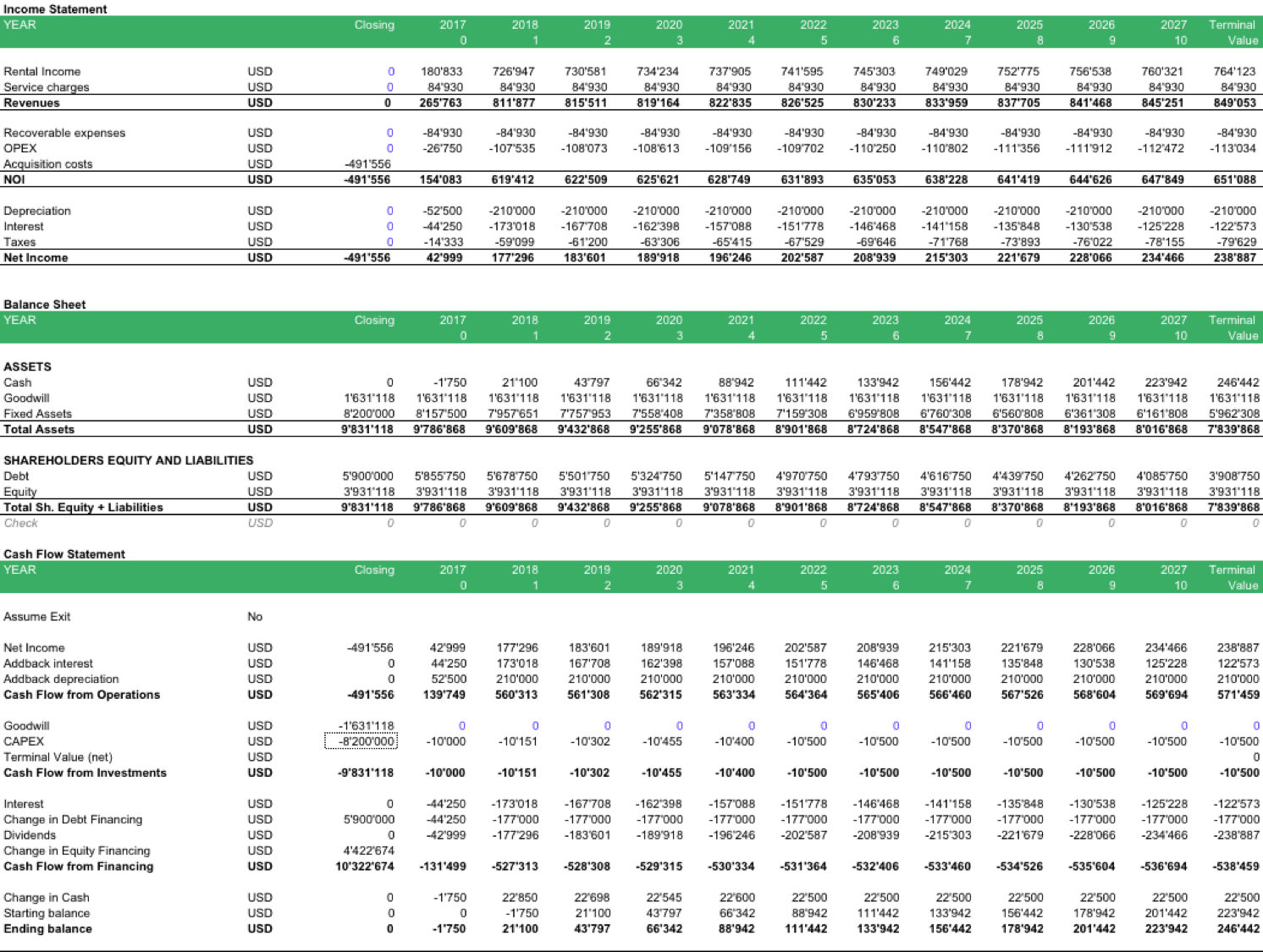 | | |
| --- | --- |
| Industry | Investment, Real Estate |
| Summary | The commercial real estate valuation model template can be used to quickly value a commercial property such as an office building, industrial site, logistics or storage or a retail building via DCF valuation. |
| Screenshots / Pictures | |
| Use Cases | Cash Flow Projections, Cash on Cash Yield, Cash-on-Cash, DCF Model, Excel, Forecast, Gross Yield, Net Yield, NPV, Property appraising, Real Estate Valuation |