Category: Restaurant
The Best Financial Templates for Restaurant Valuation and Investment
Are you an investor specializing in restaurants and eating joints? It is easy for an investor to fall in love with this type of business as apart from a financial incentive, there is also a lot of pride in owning a good restaurant. However, taking a decision on an investment in a restaurant or a chain of restaurants can prove to be disastrous if it is solely based on emotions. This is where the financial model templates come in handy for investors like you.

Get down to what really matters to you
A restaurant is no different from any other business project as it involves the same concepts of finance and returns on investment. It only looks more glamorous because of the setting and the rush of customers paying their bills in quick time. At eFinancialModels, we have sourced various cash flow projection models for restaurants and restaurants chains to give a clear picture of their profitability to the investor.

Welcome to a world of educated decision making based on a solid financial analysis. If you are confused and cannot decide whether investing in a chain of restaurants is right for you, you can get a clearer picture with the help of our financial model templates. The Excel model templates are mostly self-explaining in nature and help an investor in finding out the Net Present Value of future cash flow and the Internal Rate of Return (IRR) for investment projects. As an investor, what is more important to you is to carefully think through the realistic financial scenarios for the restaurant rather than blindly buying into best case figures.

Excel models easy to understand

These financial templates are presented in the form of excel model to make them very easy to understand for any investor.You need not be an expert in finance to understand and make use of these financial templates. However, it is expected that you have basic knowledge of the terminology and the acronyms that are commonly used in the world of business and finance.

The real challenge in front of investors interested in projects involving restaurants lies in projecting the future cash flows. The accuracy of your forecast depends on your experience and know-how in the restaurant sector. Forecasting a restaurant business is certainly not an easy task if your restaurant is quite new. It is much easier to do when the restaurant is established and there is some historical data. Our financial planning tools to help you take a better decision based on proper analysis of all kinds of restaurant and fast food businesses. These include e.g.

- Restaurant chain valuation model
- DCF valuation model for restaurants
- Quick service restaurant franchise model

So, what are you waiting for? Visit our website and download a model template matching your business model to know whether it is a financially viable project or not.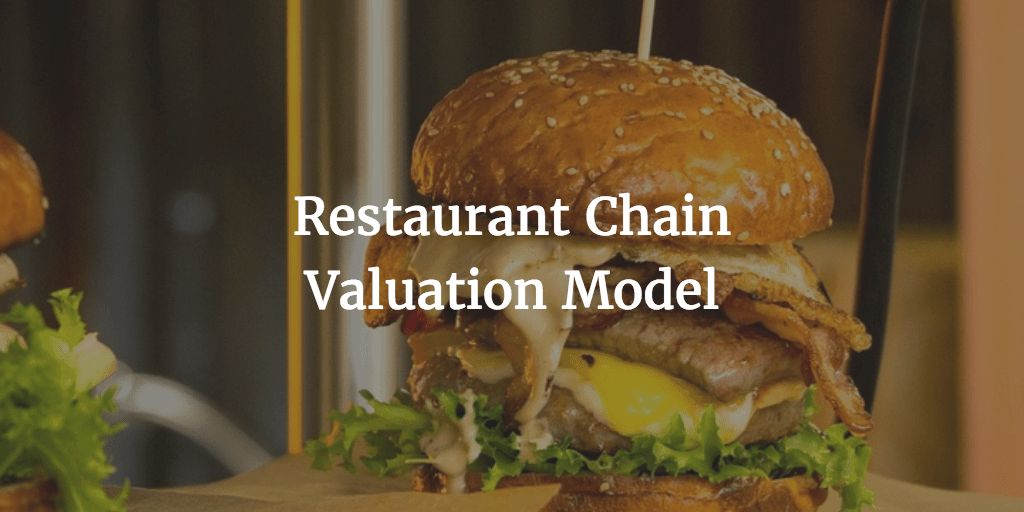 The Restaurant Valuation Model assists entrepreneurs to quickly derive a financial plan for a restaurant chains. The restaurants can either be owned or operated by third-parties as Franchise.
Starting at: $0.00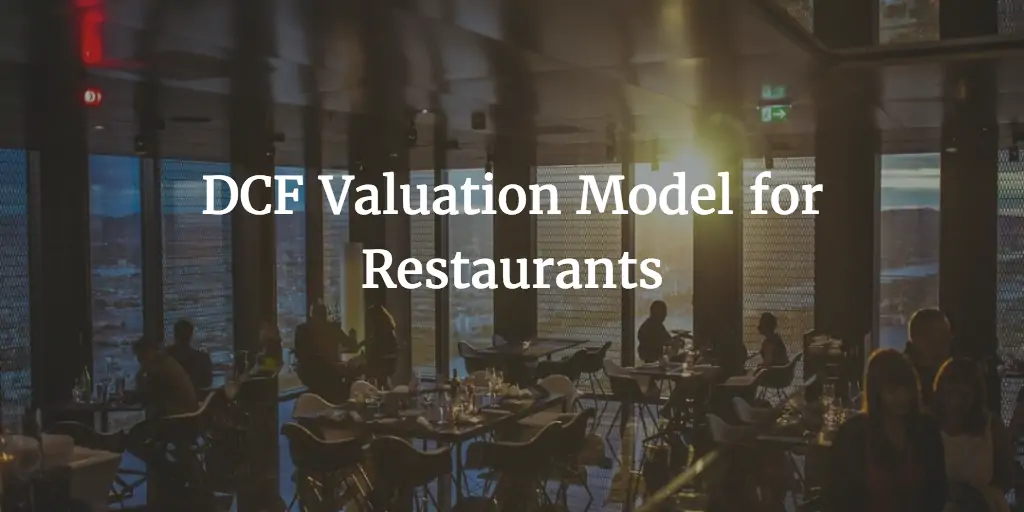 The DCF Valuation Model for Restaurants provides a business plan in the form of an Excel Template to value a restaurant based on the Discounted Cash Flow Method.
Starting at: $0.00

Test out various assumptions to see if it makes sense for you to open a franchise or multiple franchises. Includes assumptions specific to the operations of a franchise.
Starting at: $0.00