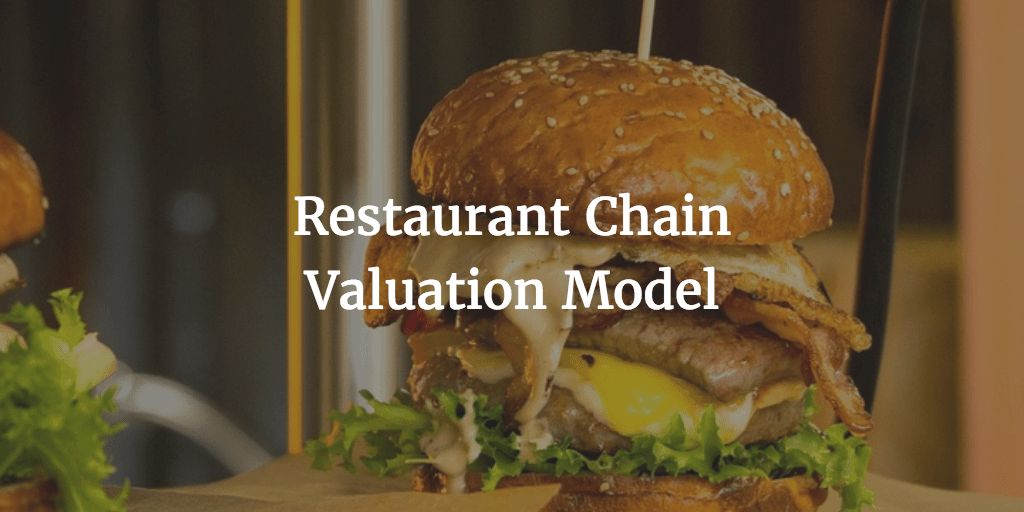 Hospitality, Restaurant
Budgeting, Business Valuation, Cash Flow Projections, Dashboard, DCF Model, Discount Rate, Excel, Financial Debt, Financial Feasibility, Financial Projections, Forecast, Forecasting, NPV (Net Present Value), PDF, Sensitivity Analysis, Startup Financial Models, Terminal Value, Valuation, WACC (Weighted Average Cost of Capital)
The Restaurant Valuation Model in Excel assists entrepreneurs to quickly derive a financial plan for a restaurant chain. Enter which restaurants are owned and which ones are operated by third-parties as Franchises.
The financial model projects revenues, costs, CAPEX of up to 50 restaurants and provides a ramp-up plan when they will become operational. The model then outputs the forecasted financial statements (Income Statement, Balance Sheet, Cash Flow Statement) for the consolidated business over the next 10 years.
A DCF valuation based on Free Cash Flows to Firm and a debt schedule is included.
The Excel Financial Model Template contains the following:
10- year financial plan template
Template to enter up to 50 restaurant sites. Each site can either be owned or act as a franchise (which generates royalty fees)
Ramp-up schedule which can build-out the planned roll-out of the restaurant chain
General assumptions section
Various tables to calculate costs and CAPEX for all the restaurants
Three Statement Model including Income Statement, Balance Sheet and Cash Flow Statement
Shareholder Statement
Projected Financial Ratios
Executive Summary sheet with Charts
Debt Schedule
WACC Calculator
Discounted Cash Flow (DCF) Calculation
Sensitivity Analysis for Exit Multiple and WACC
The model template can serve as a blueprint to plan the rollout of a restaurant chain.
The model is available in two versions, a Free PDF Demo Version and a fully editable Excel Version.
File types:
.pdf (Adobe Acrobat Reader)
.xlsx (Microsoft Excel)