Here the Main Terms for Vendors: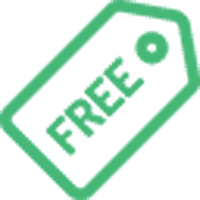 Free Pricing
You are free to set the prices for your models as you like as long they are offered not at a lower/higher price in other platforms. You can also submit different versions of your model and price them differently.

The revenue split is 70/30
You will get 70% for any product sale made, 30% will be the commission for us. Commissions are either paid immediately (if the transaction is paid via PayPal) or by the end of the month via PayPal (if the transaction is paid via Stripe/credit card). For this, you will need a PayPal account to receive your commissions.

Quality Control & Curation
We manually review and approve all submitted financial models before they are posted on our Website
All formulas and calculations need to be clearly visible and transparently stated
If your model uses macros, you need to mention this in the description and mark it with the use case "macros"
Appropriate description and explanatory images needed

Customization Request and Financial Modeling Assistance
Users might request your help in fine-tuning the models and adjust them to their specific use case. Kindly let us know if you are willing to offer these services as well. In that case, our commission will be reduced to 20% of the project value.

Product Submissions
You can immediately submit your products upon registration. Please ensure that all cells are unlocked and no password protection to ensure transparency.