Industry-specific Financial Model Templates in Excel
eFinancialModels provides a wide range of industry specific financial model templates in Excel. Building a financial model with detailed financial projections can be quite time-consuming. We therefore offer a wide range of industry-specific financial forecasting model templates in Excel which offer structure and best in class financial modeling know-how. The financial plan templates are created by skilled and experienced financial modeling experts. Using a financial projections template in Excel simply saves significant time and provides the benefit of using already existing industry and financial modeling know-how.
___________________________
___________________________
___________________________
This financial modeling provide the essential financial information for strategical decision to provide the company growth
The purpose of this model is to provide a simple way to show the below summary by month for many companies in one file -Income statement -Balance sheet -Cash flow statement -Financial ratio -Charts and…
This monthly budget-to-actual dashboard allows for at-a-glance performance analysis. In addition to analyzing YTD performance, it also provides a revised forecast for the year based on actual performance to date and budgeted performance for the…

A simple way to measure your projections by month against what you actually did. Includes visual variance analysis. Goes out 3 years.
Build a cohort of enterprise clients with varying probabilities of renewal and see what the revenue looks like over multiple scenarios.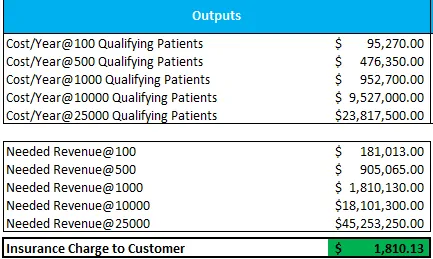 Ever wondered how much you need to charge in order to offer insurance on a given product or service? You will know how much after using this tool.
___________________________
eFinancialModels – best resources and financial projections templates. Choose among the many Excel financial model templates which will help you preparing  budgets, financial plans and cash flow projections for businesses. Our financial projection templates in Excel go beyond coming up with simple model template structures. They offer high-quality and industry specific financial forecasting models and some of the best resources available online.
We aim to constantly add new financial model templates for more industries and use cases, simple or complex ones. Therefore, if you possess valuable financial modeling skills, of if you are interested to share your expertise via good quality Excel financial model templates and are ready to offer quality services for our users, don't hesitate and register as a vendor with us.
eFinanciaModels and our vendors also offer financial modeling and customization services by fine-tuning the financial forecasting models to specific use cases. Contact us for more information.