Financial Model, Mining & Resources, Oil & Gas
10-year financial projections, Break-Even, Budgeting, Cash Flow Projections, Cash on Cash Yield, DCF Model, Debt Schedule, Debt Service Coverage, Excel, Financial Feasibility, Financial Planning, Financial Projections, Financial Statements, Forecast, Forecasting, Fundraising, Investment Multiple, IRR, NPV, Payback Period, Profitability Analysis, Sensitivity Analysis, Startup Financial Models, Three Statement Model | Three Financial Statements, Uses and Sources of Funds, Waterfall
This is an Excel financial model template for an upstream oil & gas project. The model contains a forecast horizon of up to 30 years, and allows to project an investment case based on your own forecast of oil prices, oil production, costs (variable and fixed) and the required investment. The model provides a framework to determine the project's feasibility by calculating the IRRs of the project and also by taking into account a promote (carry) payable from investors to the promoter of the project. The Excel model comes with an Executive Summary and graphs to better understand the investment case.
A video with a walk-through of this model is available here:
The highlights of this financial model template in Excel are the following:
30 year forecast horizon for revenues, costs, investments, financial debt, profit share, balance sheet and all cash flows
Executive Summary Sheet with a variety of graphs, key financial information and the main assumptions
Break-even analysis to determine the required oil price to make this project work
Assumptions include: years of the expected project life, oil price, oil volume, fixed costs, variable costs, general assumptions
Calculation of the required funding required
Calculation of the lifetime profits of this project
Calculation of the project's payback period
Uses and Sources of Funds Table
Three Statement Model with Income Statement, Balance Sheet and Cash Flow Statement Forecast (also for 30 years)
IRR calculations: Project IRR based on the Free Cash Flow to the Firm (FCFE) and Equity IRR based on the Levered Free Cash Flow to Equity Investors
Comparison of profits and returns (Internal Rate of Return IRR, average cash on cash yield CoC) for each investor
Debt schedule
Fixed Asset Schedule
Simple Waterfall Model to calculate a promote (or carry) payable from investors (Limited Partners) to the project's promoter (General Partner). This profit split simply assumes a certain percentage given from the yearly cash flows from investors to the promoter. The percentage split in this model depends if the initial investment has been paid back or not yet
The full Excel model is available in two versions, including or excluding the sensitivity tables. For both Excel models, a Free PDF demo version is available for download.

Users who purchased Upstream Oil & Gas Project, also purchased:
Get these templates too for a discount!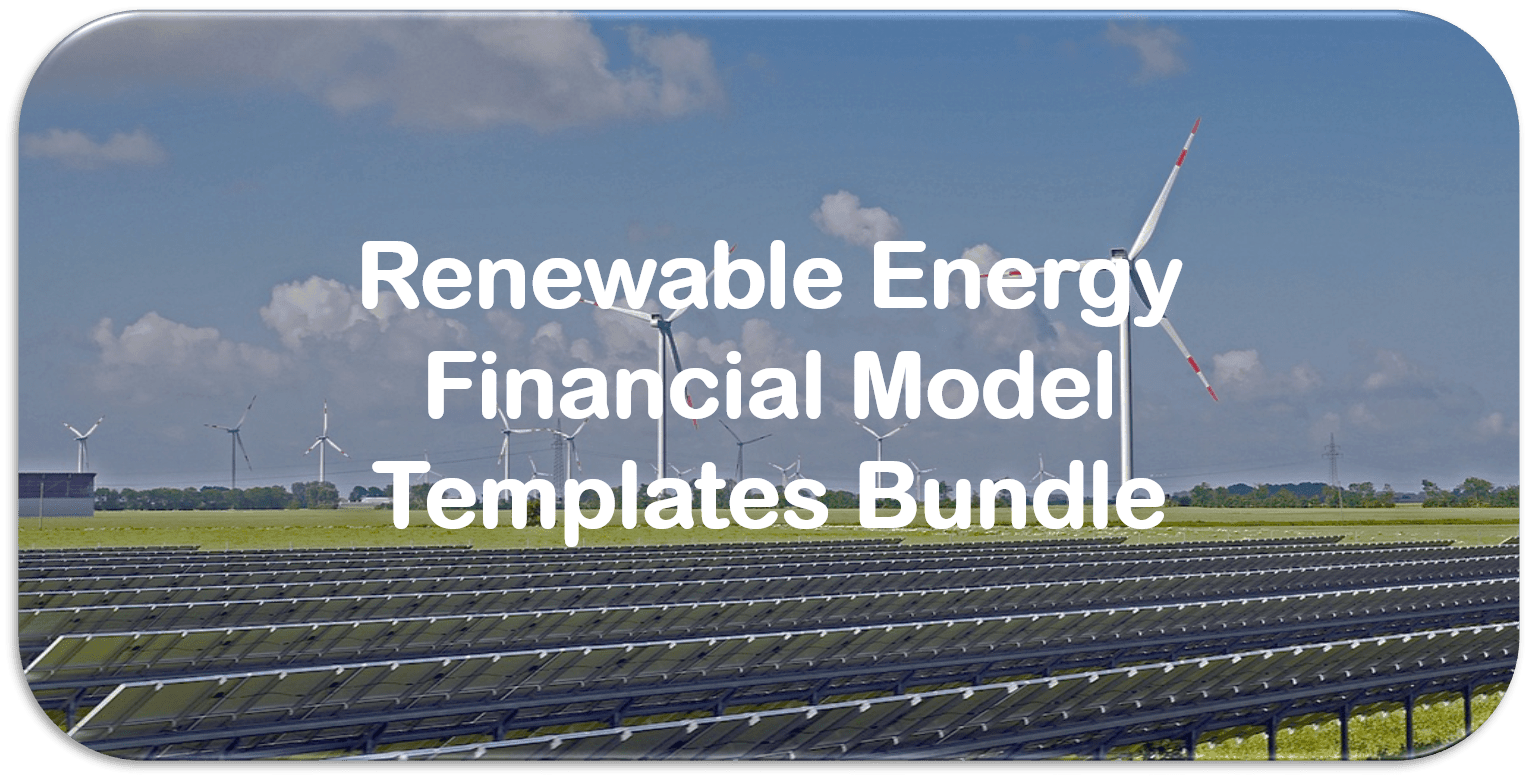 Price:

$180.00
This is a collection of financial model templates for projects or ventures in the Renewable Energy Industry and its related…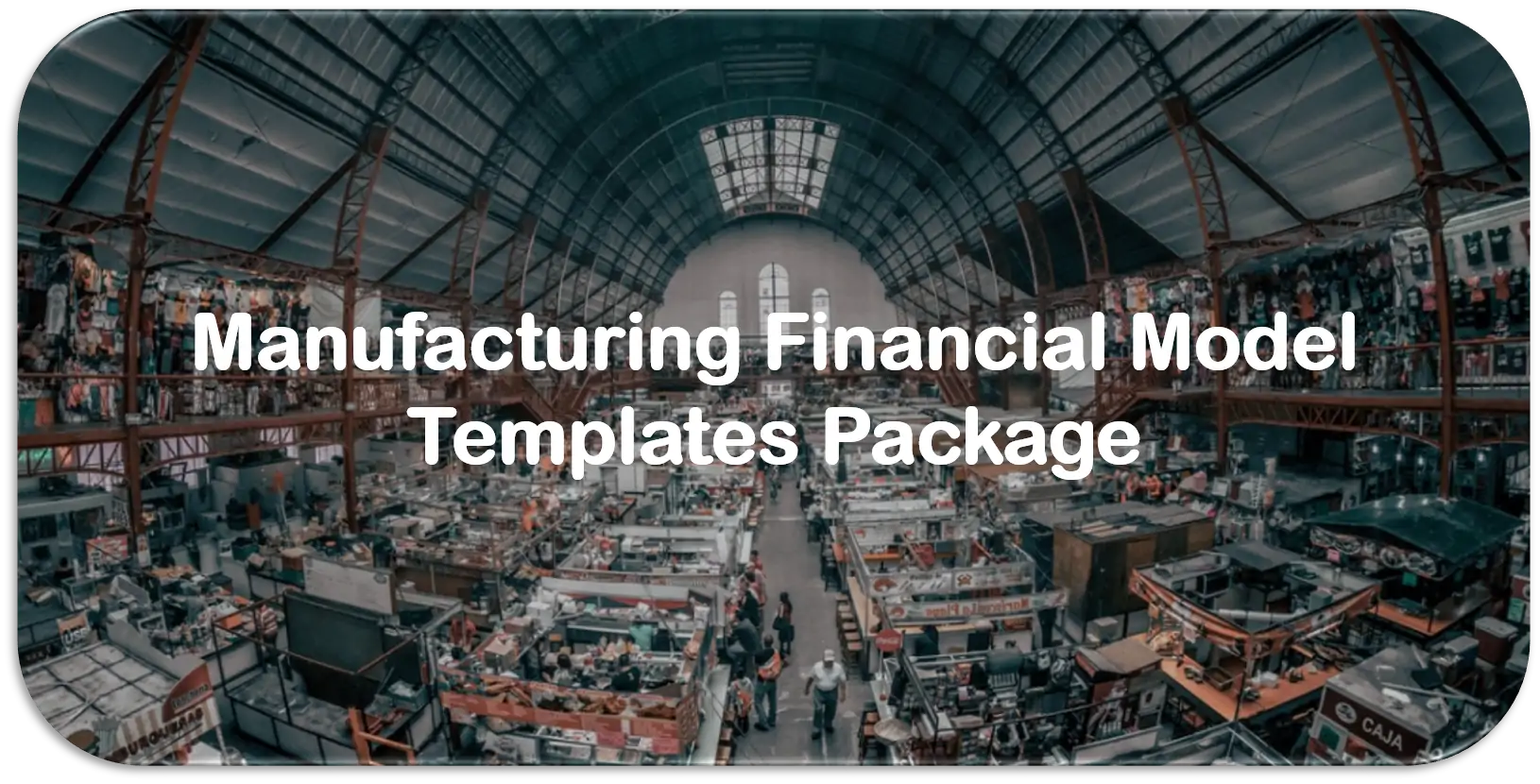 Price:

$149.95
This is a collection of financial model templates in Excel for businesses in the Manufacturing industry and its related sectors.
Starting at: $99.00
I have added all the industry specific financial models all into one bundled package. Included Models: 1. Mining Operation 2.…