Spreadsheets allow us to perform dynamic and complex calculations while offering rich in-built functionalities with the goal to process, calculate, analyze, and understand numbers in every aspect. They allow us to easily change parts of the calculations and use complex methodologies to get the result of our calculations in no time. As such, spreadsheets have become very valuable tools in business and they have become essential for the work of finance professionals in today's generation.
For most users, Excel and financial modeling go hand in hand. Excel is a great tool with features that help with building financial model xls. These features even further make the process of creating financial models and analysis easier to understand for any kind of readers. Therefore, it is no wonder that Excel is much preferred when building spreadsheet templates for others to use.
Why using Spreadsheet Templates for your Business?
Spreadsheet Templates provide a variety of help and benefits particularly for business owners and managers. It offers sophisticated processing in ways open to even those with limited technological knowledge. Let's break down some of the benefits of making use of spreadsheets for your company.
Graphical Display of Data – One great benefit if spreadsheet templates is that it can transform financial data into different types of graphical and visual displays like charts or graphs, especially easy to do when using Microsoft Excel. This helps users to visualize numerical data in an eye-candy display of various presentations such as using pie charts or bar charts. This way, data visualization will help you visualize the data and guide strategic planning decisions.
Linking Related Spreadsheets or Data – Another great benefit of using spreadsheet templates is that you can link several worksheets together. This is useful for things like financial statements like balance sheet, profit and loss statement and cash flow, where you need to link the actual balance from one sheet to another sheet. Another helpful example is with budgets, particularly if a production budget has been completed in one worksheet, and this needs to be connected to the master budget. The main linked sheet will also be modified as soon as the sub sheet has been modified, and vice versa.
Storing Data – A spreadsheet main objective is to store data in a organized manner. In a worksheet the data values are inserted in the cells. These data values may be formatted using different types of data categories which is helpful to attain specific goals in the worksheet. The cells in a worksheet may refer to other cells, using a cell position within the sheet's rows and columns.
Easily Perform Mathematical Equations – If you have some data values in a spreadsheet, you can perform complex statistical tasks on those. This involves arithmetic operations such as value added or counted. You can analyze your data sets by entering a formula or by selecting from one of the several preset functions. This helps corporate users to sort, filter and process data.
Multiple User Access – Team members within a company need access to the same documents in today's collaborative work environment. The spreadsheets templates can be accessed by all members while using Microsoft Excel but only one person can change data at a time. Therefore, Google Sheets provides the file sharing solution and allows multiple users to access and update a single document.
There are actually many other advantages that an excel spreadsheet templates can do to your business but those mentioned above are the most notable ones that could much help every business owners and project managers.
What are the Qualities of Good Excel Spreadsheet Templates?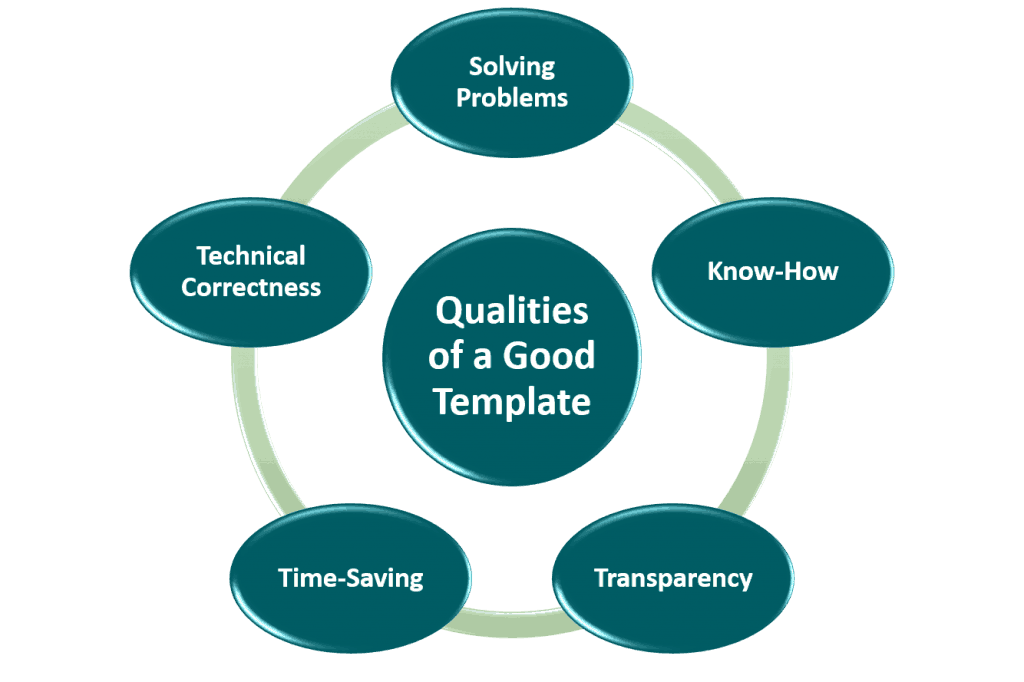 1. Solving problems
Each financial spreadsheet serves a purpose, otherwise, we wouldn't spend hours of our time creating them. Excel spreadsheets normally solve information problems: We either do not know something or we do know but we don't know why and how. Therefore, each excel spreadsheets has been created with a purpose to solve an information problem. In Financial Modeling common problems, Excel spreadsheets help solve the following questions:
What will be the cash position end of the year?
How much profit do we expect for the next year?
What is the present value of our company?
How much funding do we require?
How much return can investors expect?
How much will the equity stakes become diluted when taking on new investors?
What happens if some of our key value drivers (e.g. revenue growth, profit margin) change for the better or the worse?
What will be the relevant bank ratios when we take on new debt financing?
When will we achieve breakeven?
When do we achieve a payback on our investment?
etc.
The listed questions above are just the tip of the iceberg. There's so much more you can benefit from using a good quality financial spreadsheet template. Not only will we be able to resolve such problems but also gain some insights on what to improve as to avoid encountering such problems in the future. You get the idea. As there are many problems to solve in finance and in business, which we are still trying to solve by using all our experiences and continuous growth in financial modeling xls. Thus, we strive to provide good quality spreadsheet templates that will help users solve problems.
2. Time-Saving
Good spreadsheet templates allow significant time-saving as they leverage existing work and make work that has already been done reusable. This is especially the case if the spreadsheet template being used is very similar to the problem we are trying to solve. Instead of having to develop the spreadsheet from scratch, one can simply enter the new assumptions, adjust certain calculations as to fit the specifications, and then the model will do all the work for you.
3. Know-How
Good spreadsheets contain deep technical and/ or industry know-how. They focus on the right questions and analysis as they provide deep insights into why the result was achieved. Most users are in need of know-how from experienced professionals, hence, a good quality financial spreadsheet template must contain the know-how required.
4. Technical Correctness
In order to be relied upon, an analysis needs to be technically correct. Unfortunately, errors are very common in Excel spreadsheets and sometimes, the errors are not necessarily inside the models, but in the way that they are used or when feeding the spreadsheets with wrong information. Garbage in will lead to garbage out! Basically, the user will also need to take note what data they feed in the model to arrive with precise and reliable results. Nevertheless, a good spreadsheet template needs to be technically correct.
5. Transparency
When coming up with a result, very often the question is why. This requires us to recheck the calculations made in the spreadsheet and figure out which assumptions are mainly responsible for the outcome. Auditing a spreadsheet becomes much easier when the structure follows a stringent logic and if all calculations are disclosed in a transparent and traceable manner. So, good spreadsheet templates avoid black box calculations, such as e.g. sometimes when using Macros. Better to keep things simple and show the calculations step by step so the spreadsheet becomes easier to read and understand for any kind of user.
10 Common Types of Excel Spreadsheet Templates
When looking for pre-made and ready to use spreadsheet templates, there are loads of free templates online designed to help you streamline business processes and increase performance. Here we present you the 10 most commonly used excel spreadsheet templates you can use:
3-statement Financial Model – This is a type of consolidated models forecasting a company's statement of income, balance sheet, and cash flow.
Inventory Management Template – Monitor the inventory position, list the quantities of each item and mark order dates for a number of uses. Be able to track when items should be reordered, and monitor inventory levels to avoid unnecessary or inadequate quantities.
Income Statement Template – Evaluate revenue against expenditures, monitor financial results and display net income over time using this standard income statement. See the financial results of your business, and share with stakeholders to illustrate growth and achievement.
Business Plan Template – Use this spreadsheet template to prepare your business strategy on a visual timeline and gain some insight into how your project is going all along. Guaranteed that appropriate steps are taken to accomplish your priorities and incorporate them as part of your wider, collaborative business strategy with partners.
Business Budget Template – Be able to list down your sources of income and expenses, monitor operating costs and balance the budget with this detailed budget template accordingly. Develop a realistic image of your weekly, monthly, and annual costs and assess the real expenses to be compared to your forecast estimate.
Personal Budget Template – This flexible framework lets you prepare and budget for crucial events such as everyday expenses or even for retirement. Look at monthly income spending to see how you're working towards short and long-term financial targets to better prepare for the future.
Startup Business Plan – This is an outstanding template for new businesses and startups. It is a requirement for every company to succeed, since it includes a list of basic components necessary for future growth.
Marketing Plan Template – This detailed marketing strategy framework outlines marketing strategies and related project targets, describes target markets, monitors key metrics, and budgets for all costs. This way, you can lo ok at the progress of the project to see if you hit your goals.
Social Media Report Template – Monitor social media activities, and view metrics such as click-through rates and conversions using this template. Show how your KPIs are doing and share with stakeholders and team members. Also, identify effective campaigns by looking at the expected versus actual results.
Break-even Analysis Template – Identify your business' breakeven points using the excellent spreadsheet template. Breakeven is the point at which total sales equals total costs and expenses. Fully realizing this will allow you to assess the viability of your goods or services, and the sales amount needed to earn a profit.
At eFinancialModels, we focus on Excel Spreadsheet Templates for the main reason that they are the number one tool used by finance professionals today. Our goal is to provide a repository of quality Excel spreadsheet templates which are available to anybody interested.
Our financial spreadsheet templates are used by customers from all over the world, from countries such as the US, Canada, UK, Australia, Germany, France, Japan, and many others. No matter wherever you are located in the world, we, eFinancialModels, and our vendors try very hard every day to offer you, our readers, access to the best in class financial model spreadsheet templates available today. Moreover, we are also grateful to those who gave us reviews and feedbacks about our startup financial model template xls, helping us create better content and grow more as a financial modeler. In turn, we are doing our best to increase our inventory of good quality financial model templates available for download. If you are looking for FREE Spreadsheet Templates and Advanced Spreadsheet Templates, then we have it here for you below:
Free Spreadsheet Templates
Listed here are all spreadsheet templates that are FREE to download. Most of these templates are the most basic ones for general use cases and others.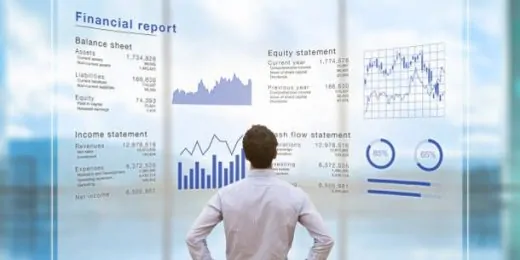 The three statement model provides a simple template in Excel to forecast the three financial statements over the next 5…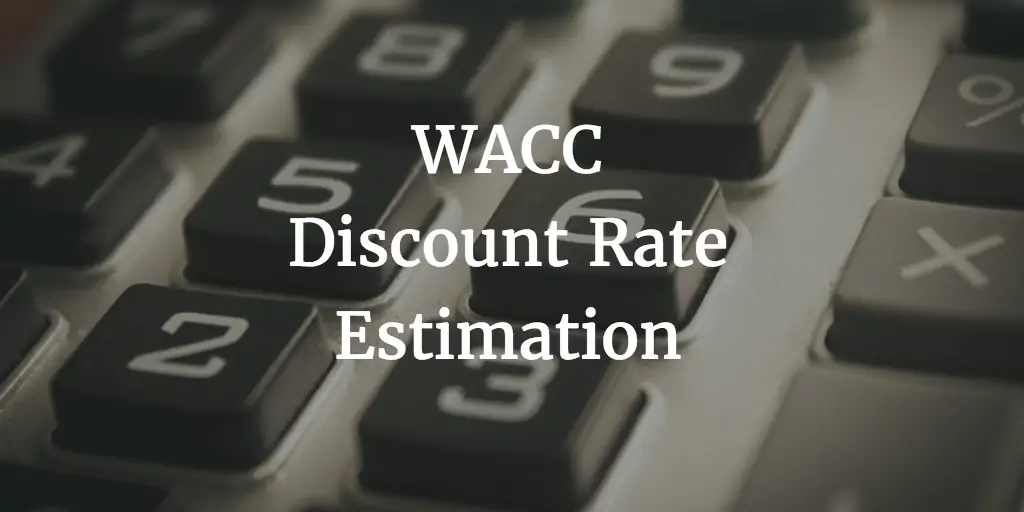 This model calculates the Weighted Average Cost of Capital (WACC) which can be used as discount rate for any DCF…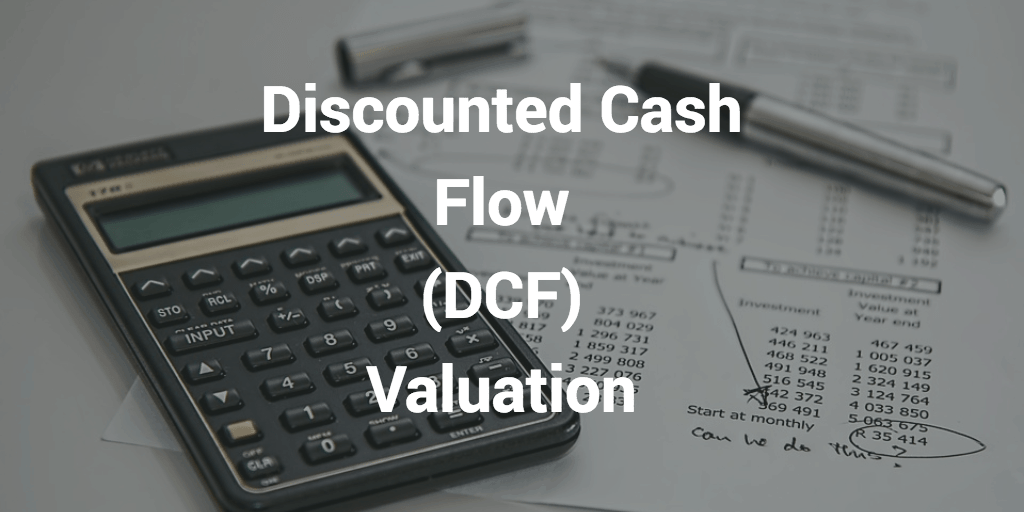 This simple DCF model in Excel allows you to value a company via the Discounted Free Cash Flow (DCF) valuation…
Advanced Spreadsheet Templates
Listed here are spreadsheet templates for those with much more advanced skill in financial modeling xls. Most require one to have a substantial amount of experience and a wide range of know-how about different industries, economy, business, finance, etc.
Conclusion
A good quality spreadsheet template first and foremost needs to fulfill its main objective which is to solve problems for the user. Next would be to help the user save some time in doing their task since financial modeling spreadsheet can be too time-consuming especially for complex cases. Another important sign of a good quality spreadsheet is the know-how behind it. Without the proper know-how, the logic of the model wouldn't make any sense and won't be useful and not a reliable source of information for the user to use in making economic decisions. Basically, the financial spreadsheet needs to be technically correct and transparent so that any kind of user, either beginner or expert, will find it easy to understand and use the template.