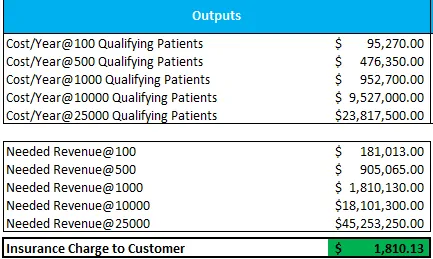 Video Tutorial:
Ever wondered how much you need to charge in order to offer insurance on a given product or service? You will know how much after using this tool.
The idea here is to give you a logical and clean layout where you can test various insurance package structures based on the costs for a claim and the % occurrence you typically see. There are many features in this model that allow the user to see different scenarios all at one time.
One of the most helpful cells that was added is a goal seek that lets the user pick a given % return on the potential risk they expect. The higher % return you are looking to make, the more your customers will have to be charged on a given purchase. You can also set it to 0%, which theoretically means you will take in as much cash as will go out. That case tends to lend itself to the idea that you are using the insurance offering as a selling tool and just need to know how much to charge to break even on the package.
Visuals have been added so the user can see what the pricing looks like for various % return goals and how many claims pop up based on a total amount of insurance package purchases.