Tag: Cost Calculation
The model is driven by assumptions about the Account Executive ramping phase.
Starting at: $0.00
Straight forward way for a manufacturing business to see cost per unit and define margins in order to see suggesting selling prices per unit.
Starting at: $0.00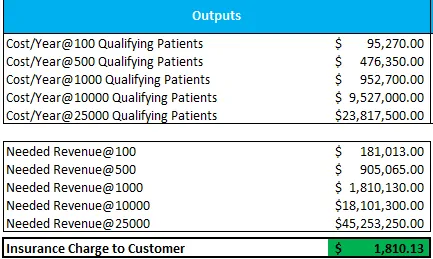 Ever wondered how much you need to charge in order to offer insurance on a given product or service? You will know how much after using this tool.
Starting at: $0.00