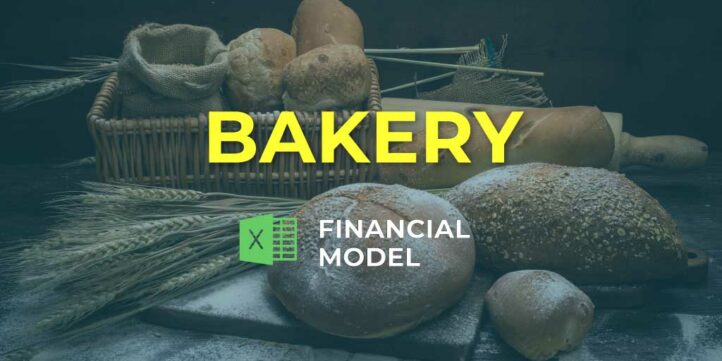 Financial Model, FMCG (Fast-Moving Consumer Goods), Food Truck, Kiosks, Retail
5-year financial projections, Break-Even, Budgeting, Business Valuation, Cap Table, Cash Flow Analysis, Cash Flow Projections, Cost Projections, Dashboard, DCF Model, Debt Amortization, Debt Schedule, Excel, Financial Feasibility, Financial Model, Financial Modeling, Financial Planning, Financial Projection, Financial Projections, Financial Reporting, Financial Statements, Forecast, Forecasting, Investment Multiple, Investor Cash Flows, IRR (Internal Rate of Return), KPIs (Key Performance Indicators), NPV (Net Present Value), Post Money Valuation, Pro-Forma, Profitability Analysis, Revenue Projections, Startup Financial Models, Terminal Value, Three Statement Model | Three Financial Statements, Uses and Sources of Funds, Valuation, WACC (Weighted Average Cost of Capital)
NOTE: Single-User pertains to a limited Single User License where the template can only be used by one single user; while Multi-User is a license for users sharing the template with up to 20 members. Please refer to Terms of Use and License and Permitted Use for clarification.
BAKERY STARTUP FINANCIAL MODEL KEY FEATURES
Video tutorial:
Convince investors and lenders
Enhance your pitches and impress potential financiers with a 3 Way Forecast Model delivering the right information and expected financial and operational metrics. Facilitate your negotiations with investors for successful funding. Raise money more quickly and refocus on your core business.
We do the math
Financial Projection Model Excel has all the required features ready with no formula writing, no formatting, no programming, no charting, and no expensive external consultants! Concentrate on the task of planning rather than programming.
Track your spending and staying within budget
Have you written a vague idea of cash inflows and cash outflows on the back of a napkin? All is well and good. Looking at the statement of profit and loss proforma will give you a snapshot of the past business performance, but it won't show the future in terms of the Pro Forma Cash Flow Projection. With a cash flow statement, you can plan future cash inflows and cash outflows and compare it to the budget, which can be invaluable information.
Easy to follow
Clear and transparent Bakery Cash Flow Proforma Template structure (15+ separate tabs, each focusing on a specific planning category, colour coded => input, calculation and report sheets).
Investors ready
Print ready (including a profit and loss statement, a Projected Cash Flow Statement, a balance sheet, and a complete set of financial ratios).
All necessary reports
When creating a Bakery Financial Projection Model, you will not need to independently prepare financial reports and study the requirements for them. Our Excel template contains all the necessary reports and calculations that correspond with the lenders demand.
REPORTS and INPUTS
Burn and Runway
This Bakery Financial Projection Template automatically calculates the cash burn rate based on the inputs from other spreadsheets, in particular, from the cash flow statement.
Benchmarks
The financial benchmarking study tab in this Cash Flow Proforma will help the companies assess their key performance indicators and compare them with other companies' KPIs.
The term 'benchmarking' means the process of comparing the business, financial or other metrics of your company to that of other firms within the same industry. It is essential to use other businesses' best practices in the same industry as a 'benchmark' to improve your own company's standards.
As a result of the benchmarking study, companies can learn how to operate in a certain industry more efficiently. This benefit makes the financial benchmarking study an essential planning tool for start-ups.
Performance KPIs
Return on capital. The return on capital reflects the correspondence of the Balance Sheet and Income Statement. Return on capital measures the accomplishment of earnings to the capital employed.
Companies with good financial management have good returns.
Top Expenses
It is very important for a start-up and existing company to monitor, plan, and manage its costs and expenses to maintain a good profitability level.
For this purpose, it is necessary to analyze the highest costs and always work on their optimization. In our Startup Financial Model we have created a Top expense report helps users with this task. It summarizes the four biggest expense categories and the rest of the expenses as the 'other', so the users can easily monitor these expenses and track the tendencies related to their increase or decrease from year to year.
Cash Flow KPIs
Cash conversion cycle (CCC). The cash conversion cycle (CCC) is a financial metric that expresses the time it takes for a company to convert its resources in the form of inventory and other resources into cash flows. The cash conversion cycle is also called the Net Operating Cycle.
CCC measures how long each dollar that the company inputted is tied up in the production and sales process before it gets converted into cash.
The cash conversion cycl metric accounts for various factors, such as how much time it takes to sell inventory, how much time it takes to collect accounts receivable, and how much time it takes to pay obligations.
Loan opt-in
The loan amortization schedule template in this Bakery Startup Financial Model reflects the schedule of repayment of the loan. It shows detailed information about the company's periodic payments or installments that comprise of principal amount and an interest component.
These elements are shown in the loan amortization schedule template for the period till the end of the loan term or up to which the full amount of the loan is paid off.
Financial Statements
With our Cash Flow Proforma Template, you can easily create an profit and loss statement proforma, a Balance Sheet, and a projected cash flow statement for your company. You can choose these statements' format and make any financial statement with a monthly or annual breakdown, or for five years.
File types:
Excel – Single-User: .xlsx
Excel – Multi-User: .xlsx
Free Demo – .xlsx