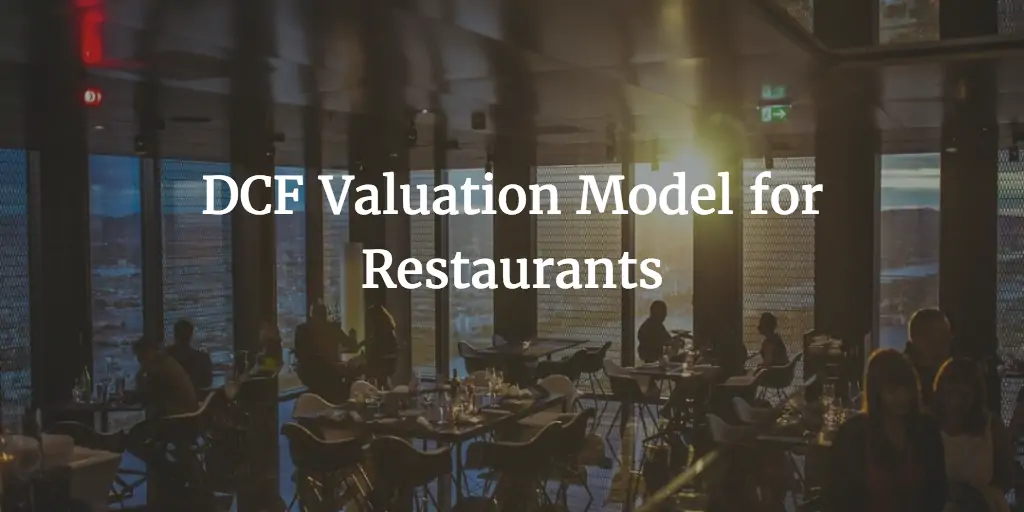 The DCF Valuation Model for Restaurants provides a business plan in the form of an Excel Template to value a restaurant based on the Discounted Cash Flow Method.
The model allows the user to derive a monthly budget over the next 5 years with detailed revenues and cost assumptions. The budget then is used to project the next years' financial statements such as the Income Statement, Balance Sheet and Cash Flow Statement for the restaurant (which corresponds to a 5 year business plan). Having that allows to calculate the discounted free cash flow which then is used for the DCF Valuation. The DCF Valuation also compares the results for the implied EV/EBITDA multiple.
The highlights of the model are:
Revenues from 3 products such as breakfast, lunch and dinner
Detailed sales forecast such as number of tables, number of guests, average revenues per guest and day, etc.
Detailed cost assumptions with staff costs, rent, etc.
Monthly budget for 5 years
3 Statement Model: Projected Income Statement, Balance Sheet, Cash flow Statement
Free Cash Flow Calculation
Fixed Asset Schedule and calculation of foreseeable depreciation
Debt Schedule
Calculation of relevant financial ratios
Calculation of Net Present Value (NPV) which is the same as the DCF Value or Enterprise Value. After adjusting for the net debt, one can derive the Equity Value
The financial model is available in two versions, a PDF Demo version and an Excel version with all cells editable.
Filetypes:
.pdf PDF Demo
.xlsx Microsoft Excel