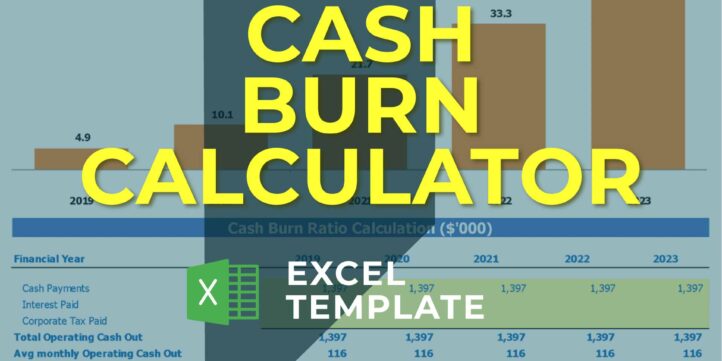 Model Highlights
Burn rate is a concept that every start-up should be familiar with. This is one of a sustainability measure, or how long your business can stay solvent. In other words, how long can your company operate until you run out of money?
The Cash Burn Rate term is often used about a start-up and calculates the time your company is spending, or burning, its cash to pay operational expenses. This is a measure of cash flow outflows, and it is most often expressed in months.
Model Overview
Cash Burn Rate Calculator
– 5-years forecast horizonExecutive dashboard to visualize the outputs of the tool
– Professional charts make your KPIs stand out
– Know where you're financially and predict the growth of your business
– Cash runway
– Cash burn rate calculator
REPORTS and INPUTS
Increase your productivity with Excel Templates. Plan future Cash Flow Statements to avoid Cash Flow shortfalls. Manage finance with Budgeting Spreadsheets.
– Henry Sheykin