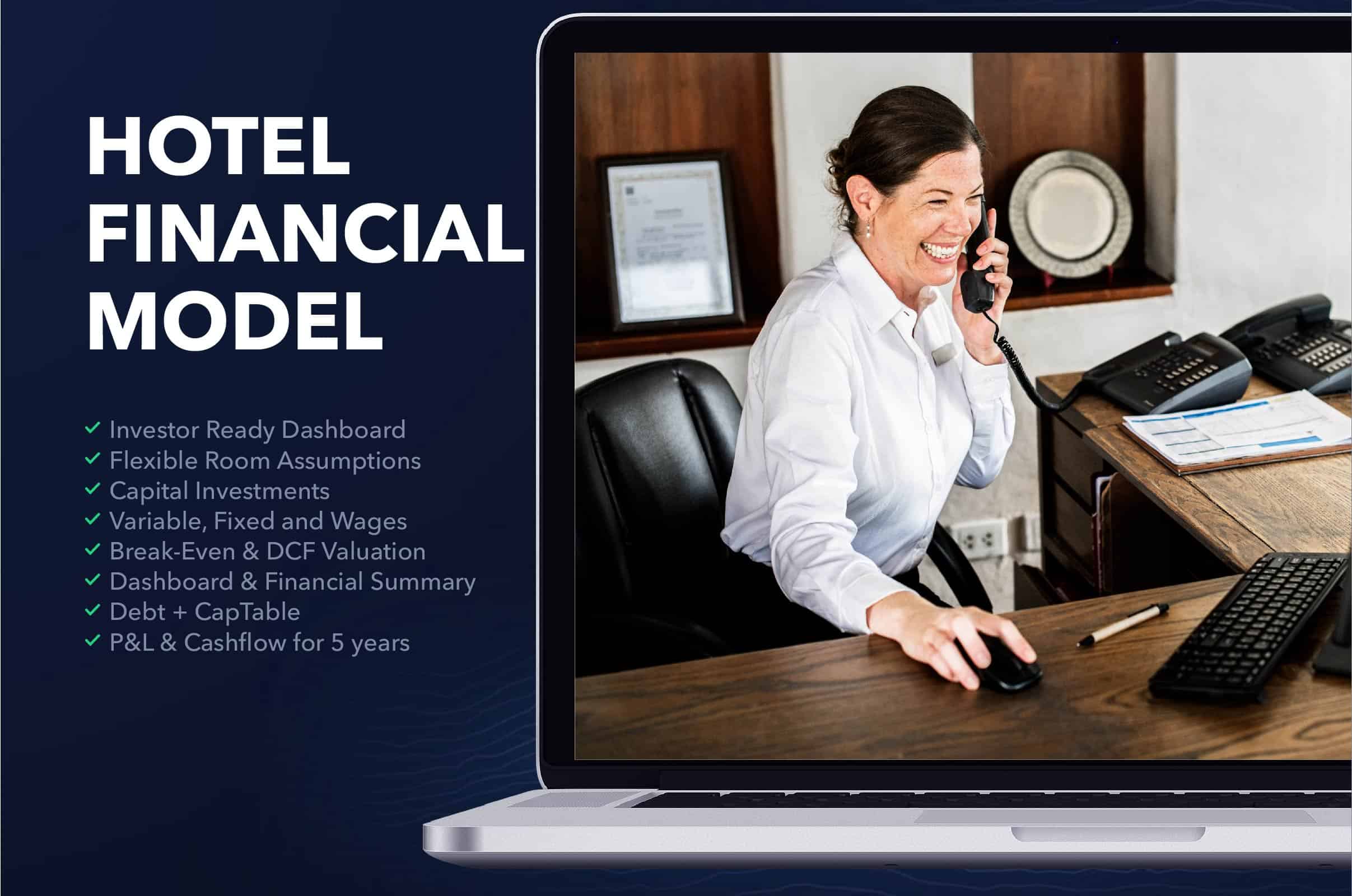 Financial Model, Hospitality, Hotel
5-year financial projections, Break-Even, Budgeting, Business Valuation, Cap Table, Cash Flow Analysis, Cash Flow Projections, Dashboard, DCF Model, Debt Schedule, Excel, Financial Model, Financial Planning, Financial Projections, Financial Reporting, Financial Statements, Forecast, Forecasting, Investor Cash Flows, Kpi, NPV, Pro-Forma, Profitability Analysis, Revenue Projections, Startup Financial Models, Three Statement Model | Three Financial Statements, Valuation
When starting a Hotel Business, consider a best-practice Hotel financial model for your Hotel business plan.
If you dreaming to start a small hotel business. You should know that nowadays is the best time to launch a business in a hospitality space. Hospitality industry shows an increasing trend over the globe, and there is enough opportunity for new entrepreneurs.
That is when Hotel Business plan Financial Model comes in because your financial plan is one of the first things your lenders would like to see.
The Hotel Financial Model provides a framework to foresight the expected cash flows from hotel operations for a hotel investment and calculates the financial metrics of relevance to investors and lenders.
The Excel model template provides the following:
– Executive Dashboard with key charts, key metrics, and key assumptions. Just change the inputs on the top-left and see immediately the impact on the graphs for easy to understand
– Yearly financial projections for 5 years
Key Hotel Metrics are:
o Occupancy rate, %
o Revenue Per Available Room, $
o Gross Margin / Available Rooms, $
– Revenue Streams
o Room rental
o Events
o Bar & Restaurant
– Costs
o Variable & Fixed expenses
o Wages and staff strength model
o Cost of sales by years by revenue stream
o All other operating expenses (OPEX) costs (modeled as fixed costs)
– Financial Statements (Yearly) – Income Statement, Balance Sheet, Cash Flow Statement
– Financial Summary provides an annual and monthly overview of the core financial statements
– Top Revenue & Top Expenses reports
– Break-even Analysis
– Valuation based on Discounted Free Cash Flow (DCF) and EBITDA multiple
– Debt Financing and repayment schedule
– Fixed asset depreciation schedule with different categories of fixed assets
– Forecast of all relevant financial ratios
– Print-friendly layout including charts and graphs
Key questions/purposes which will be answered with the help of the Hotel financial Excel model are as follows:
– to understand, whether the Hotel business ideas is profitable;
– to realize how profitable are Hotels;
– to calculate overall costs of starting a Hotel business;
– to calculate expenses on salaries and wages of Hotel workers;
– to calculate Hotel start-up costs and running a Hotel business;
– to estimate costs of Hotel financing and time needed to loan payback;
– to craft an effective strategy of how to start a Hotel business;
– to estimate how much do Hotel make;
BENEFITS OF USING HOTEL BUSINESS PLAN FINANCIAL MODEL
First and foremost, we did not hard-code any assumptions.
It is very helpful both for the client and financial modeler, as all the variables could be edited directly from the dashboard or from the revenue/expense/wages/etc sections.
Thanks to that, we could test different alternatives and make any edits literally on the fly.
Besides it, the fiscal year is editable. You may start your Hotel business plan financial model in the middle of the year.
Last but not least, the Hotel business plan financial model considered the interest and the repayment period of the debt.
In result, the user received maximally accurate financial statements summary.
Thus, our Hotel financial metrics are flexible and editable, which provides the client with great user experience and confidence in the profitability of your business idea.
Use our professional Hotel financial model Excel template when starting a Hotel. Financial planning is one of the crucial steps in starting a Hotel business. Every Hotel can benefit from a best-practice Hotel business plan enhanced with a budget for starting a Hotel business.
Get these templates too for a discount!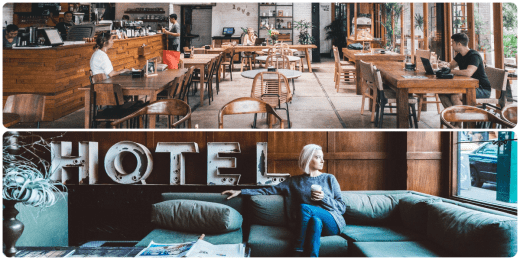 Price:

$100.00
Get Hotel and Restaurant financial model templates with the bulk price!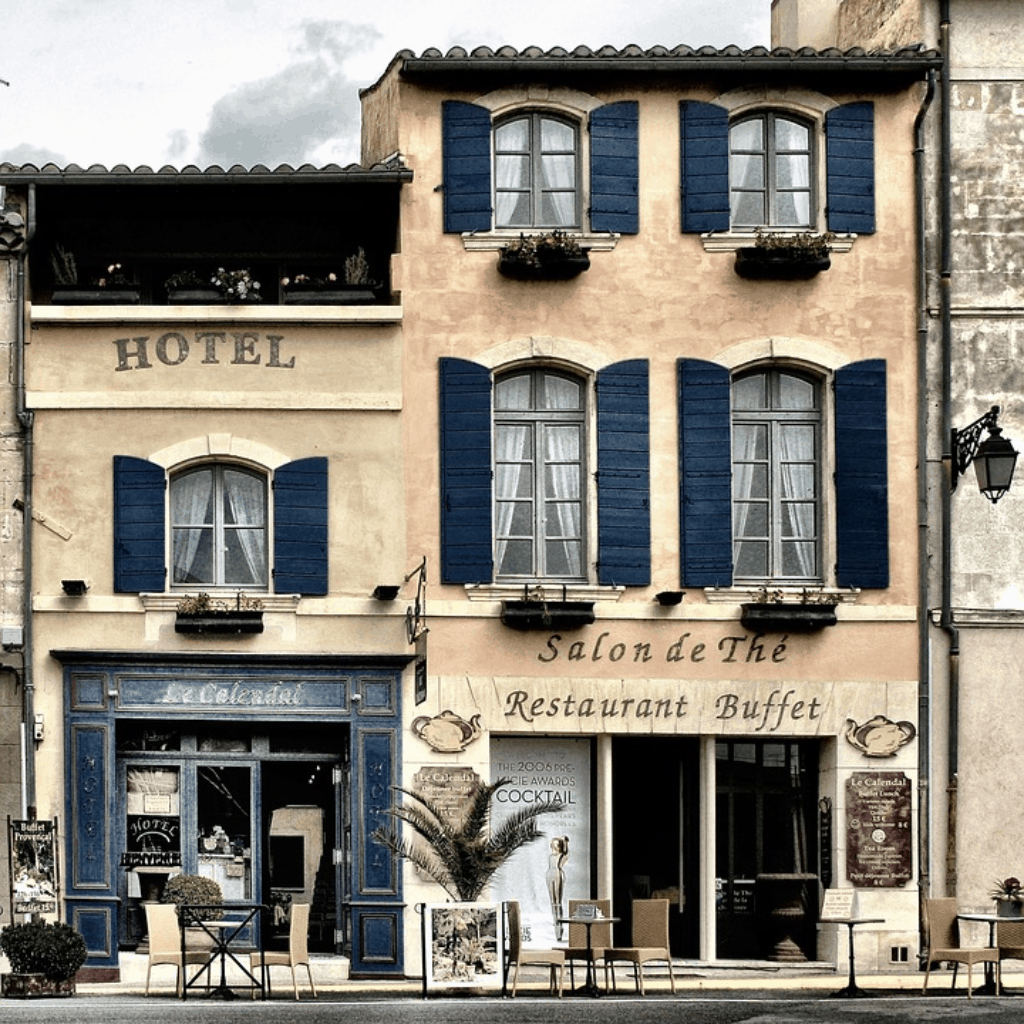 Price:

$99.00
This is a bundled product of financial model templates from the Hospitality Industry.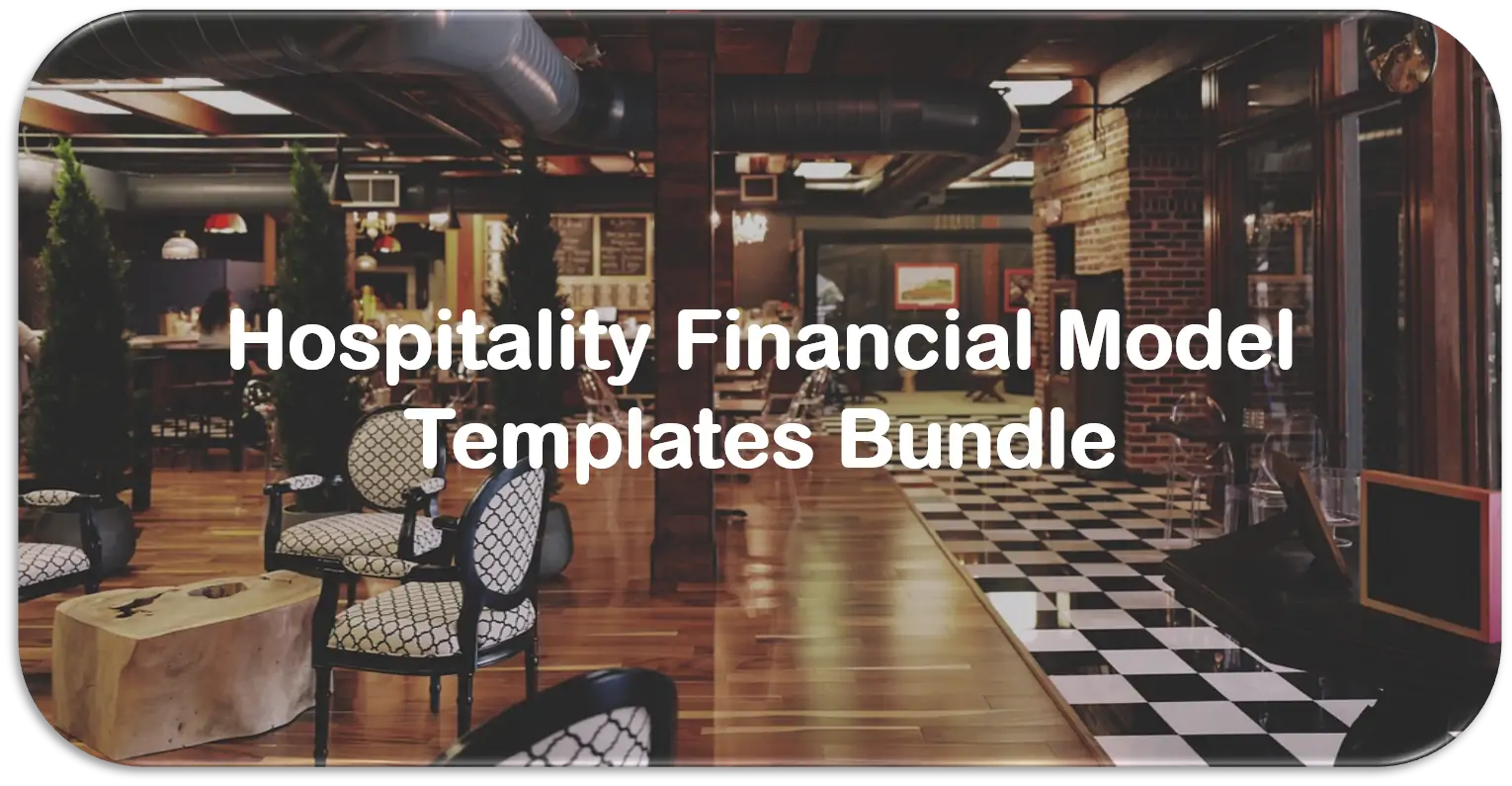 Price:

$95.00
This is a collection of financial model templates for businesses in the hospitality industry and its related sectors