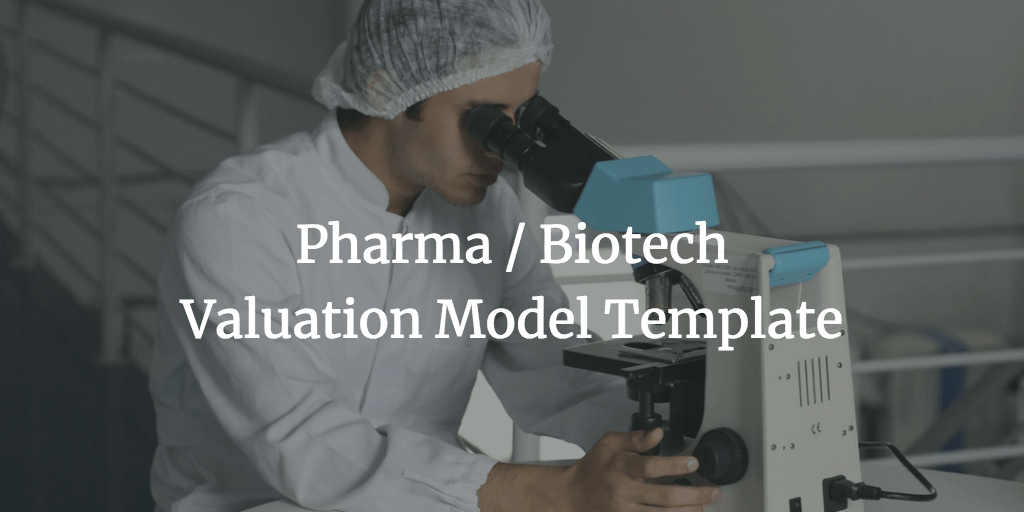 Financial Model, Life Science
Budgeting, Business Valuation, Cash Flow Analysis, Cash Flow Projections, Dashboard, DCF Model, Excel, Financial Projections, Financing, Forecast, Forecasting, IRR (Internal Rate of Return), NPV (Net Present Value), Startup Financial Models, Three Statement Model | Three Financial Statements, Uses and Sources of Funds, Valuation
This Pharma Biotech Valuation Model Template in Excel calculates the risk-adjusted DCF Value of a Pharma, Biotech or other type of Life Science Company with several products under development. The product forecasts are probability adjusted to take into account the success probabilities at different stages of product development and clinical trials. The model also allows to calculate the required funding amount and simulates the calculated returns from a financial investor point of view during a fund-raising exercise.
This is an ideal Excel model to better understand your pharma or biotech business, if you are juggling with different products, need to analyze them in detail and need to understand the effects of various development scenarios on the valuation. This financial model template allows you to run a variety of simulations by including products in the consolidated forecast or removing them (ON/OFF Switch), adjusting their probabilities, timing, revenue, cost and investment assumptions.
This video provides an overview about the financial model template:
The highlights of this financial model template are the following:
Detailed product forecasts for up to 10 products:

Revenue forecast based on key value drivers such as market size, market share, pricing, market growth and inflation rates
Possibility to model two different pricing periods per product to account for the effect when pricing changes due to patent expiration
Product can either be manufactured and sold or licensed to somebody else (licensing income via a Royalty Rate)
Forecast of expected costs and investments required per product
R&D expenses can either be capitalised or expensed as per Switch chosen
Free Cash Flow forecast per product
All financial projections can adjusted for their probability of success
Risk Adjusted DCF Valuation per Product
Project IRR Calcuation per Product

Consolidated Financial Forecast for the Company

Three Statement Model with forecasted Income Statement, Balance Sheet and Cash Flow statement
Consolidated Risk-Adjusted DCF Valuation based on the probability weighted forecasts of all products included in the scenario
Calcuation of required funding amount
Project IRR calculation for the company as a whole
Debt Schedule with 2 layers of financial debt
Forecasted Financial Ratios

Executive Summary which summarizes the results and assumptions of this financial model

Main Assumptions
Key figures
Charts
Breakdowns of Revenues and EBITDA
Breakdown of the Company's Risk Adjusted DCF Valuation by product
Switch to include/exclude every product in the forecast as needed for the desired scenario

Fundraising scenarios

Calculation of required Funding Amount for eventual fundraising exercise
Table with Uses and Sources of Funding
Pre-/Post Money valuation based on required funding and equity stake offered
Investor IRR Calculation based on cash in / cash out calculation from an investor's point of view
Sheet with instructions how to use the model
We hope this financial model template can provide an useful framework to improve the analysis and financal decision making when evaluating different product development scenarios for a pharma or biotech company with products under development.
This model is aimed for advanced users, familiar with MS Excel and Life Science Valuation Methods. The model (Version 1.3) is available as follows:
Full Excel Model: 11 Products / 25 Year Financial Forecast Period
Light Version Excel Model: 5 Products / 10 Year Financial Forecast Period
Both versions are available as free PDF Demo versions as well.
Reviews
Seems excellent and sufficiently clear even for a non technical (financial speaking) user.
Only a remark so far: the list of candidate or actual drugs. Additional couple of lines and spreadsheet shall suffice.
Write a Review