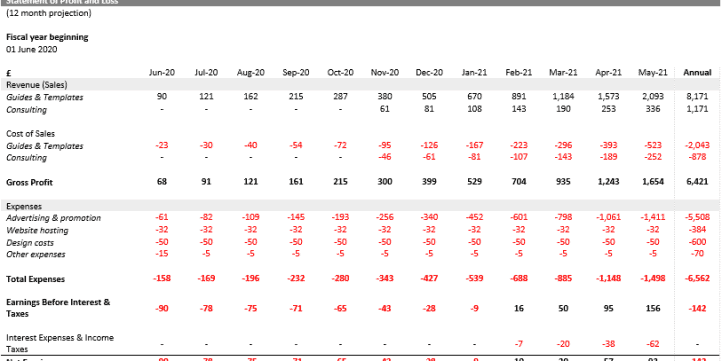 Accounting, Financial Model, General Excel Financial Models
Accounting, Accounts Payable, Accounts Receivable, Break-Even, Cost Projections, Excel, Financial Model, Financial Modeling, Financial Planning, Financial Projection, Financial Projections, Financial Reporting, Financial Statements, Financing, Forecasting, Profitability Analysis
Get your financial statements in top shape with this financial modeling tool to help you produce a 12-month P&L (Profit and Loss), Cash Flows Statement, Balance Sheet, and Break-even Analysis – all drive off from your inputs. A huge number of line items that can be chosen as needed and the instructions to work it out.
If anything is unclear or if you need help with the model template, then please reach out to us at [email protected] and feel free to leave any feedback! To know the details of the model template, please see the example screenshots of the business model.
Get these templates too for a discount!