Development, Financial Model, Investment, Mobile Home, Real Estate
Cash Flow Projections, Excel, Financial Feasibility, Financial Model, IRR (Internal Rate of Return), Private Equity Waterfall Distribution Models, Real Estate Valuation, ROI, Sensitivity Analysis, Template Bundle, Valuation
This is a collection of financial model templates for Real Estate businesses and its related sectors. The models included in this bundle are the following (all Excel models):
Joint Venture / WaterFall Real Estate Financial Model – This includes a few different waterfall templates where you just have to plug in distributable cash flow and it will apply all the logic to distribute the cash flows to the LP and GP according to the inputs for each IRR hurdle. This also includes a standard multi-family model that is more focused on the deal assumptions for revenues and expenses but also allows you to hard code in the split between GP and LP in each year dynamically. It has the logic for refinancing scenarios as well. Finally, the waterfall scenario analysis allows you to compare various deals based on varying IRR hurdles/revenue/expense assumptions/exit assumptions. Basically, you will be getting the following model templates such as:

WaterFall Logic where 1 Investor promote, 1 Sponsor promote
Waterfall Logic where 2 Investor promotes, 1 Sponsor promote
Joint Venture Annual Only and Includes Refi Option
Waterfall with 5 Scenario Analysis

Mobile Home Park / Community Financial Model – Offers specific logic related to operating mobile home parks.
Apartment Complex Cash Flow and Valuation – A more unique model that is geared toward the acquisition of an apartment complex
Multi-family Real Estate Model (with Options for Joint Venture and Refi) – Plan out the cash flows of a joint venture acquisition of multi-family real estate deals. This allows for a dynamic exit year (up to 10 years) and a dynamic refinance year. IRR hurdles are included.
Budget vs. Actual – Real Estate Development Financial Planner (48 months) – Plan out the financial requirement for a real estate development project and compare actuals with budgeted items. Includes ROI/IRR/interest reserve/dynamic loan requirement calculations/more.
Preferred Equity (equity multiple hurdle) – Hurdle 1 is repayment of all pref. equity, hurdle 2 is the desired equity multiple, and hurdle 3 is a remaining defined split.
Preferred Equity (preferred return hurdle) – Hurdle 1 is repayment of all pref. equity plus any preferred returns that were defined and hurdle 2 is an optional kicker of remaining cash flows. There is a secondary pool option for common equity that goes through 3 IRR hurdles if needed.
Preferred Return (no requirement on equity repayment priority) – This template defines a preferred return that has priority. Beyond that, the remaining cash is split per defined %. Options for unpaid returns / accrual / compounding / re-set.
The total value of this product bundle is USD 665 priced at USD 200 package price (at a 70% Price Discount!).
Joint Venture / Waterfall Real Estate Financial Model
Mobile Home Park Financial Model

Apartment Complex Cash Flow and Valuation Model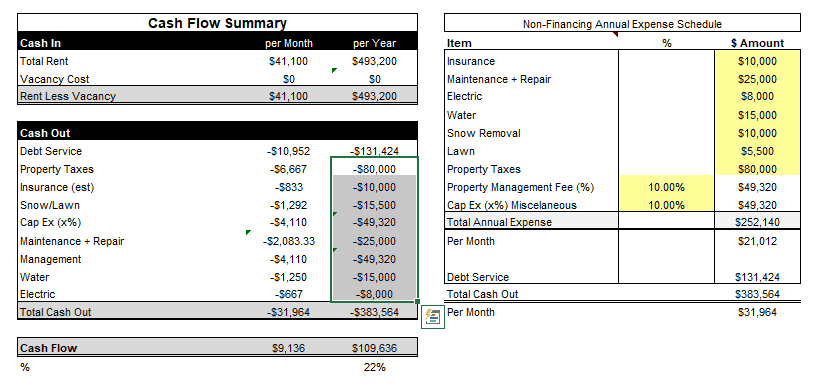 Multi-Family Real Estate Model – Options for Joint Venture and Refi
Budget vs. Actual – Real Estate Development Financial Planner (48 months)
Preferred Equity (equity multiple hurdle)
Preferred Equity (preferred return hurdle)
Preferred Return (no requirement on equity repayment priority)