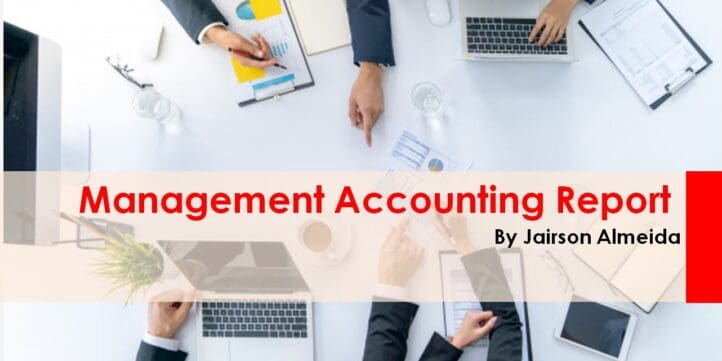 Accounting, All Industries, Financial Model, Financial Services, General Excel Financial Models
10-year financial projections, Budget, Budgeting, Cash Flow Projections, CFO, Chart of Accounts, Controlling, Dashboard, Economic Indicators, Excel, Financial Model, Financial Planning, Financial Projection, Financial Projections, Financial Reporting, Financial Statements, Forecast, Forecasting
This template enables users to compile comprehensive monthly management accounts based on any chart of account structure. The management accounts are compiled by linking each account to different levels of reporting groups.
The template includes an income statement, cash flow statement, and balance sheet and compares the actual results to a budget, previous years on a monthly, quarterly, quarterly-to-date, and year-to-date basis. All the accounts data need to be included on a cumulative basis.
The template is provided with information from a hypothetical company, for demonstration purposes, that must be replaced for the user's own data.
Accounting Mapping Sheets:
In the Accounting Mapping sheets, the user must classify each account in its trial balance to several reporting classes( up to three breakdowns). All accounts are automatically included in the income statement, and a balance sheet based on the breakdown classifications.
By using clever formulae this template automatically perform auto indentions and mapping of the different accounts group to their proper position on the Income Statement and BS statement
Trial Balance Raw Data:
A complete trial balance data must be included on this sheet, and the data must be inputted on a cumulative basis. All the account balances on this sheet, via sumifs, are automatically updated to the stage sheet (BS and Income statement)
Stage Sheet:
From the stage sheet the user needs to copy the resulting data (IS and Balance Sheet) and paste it in the actuals sheet respective column (depending on the chart of account structure the user may need to custom the stage sheet to reflect the totalizers, namely Gross Profit, EBIT Net Income..).
Actuals:
In this sheet, the user can build up historical series for comparison purposes. Except for the Cash Flow statement, all the data results from the paste values from the stage sheet.
Budget:
In this sheet, the user can build up historical series for budgets through the years.
The Income Statement, Balance Sheet, and Cashflow are output sheets, and only need to be changed for customization purposes. The columns A to D need to be copied (or deleted) for all the new (unnecessary) groups that are added (deleted) to this sheet. All the formulas are linked to the actual or to the budget sheets.