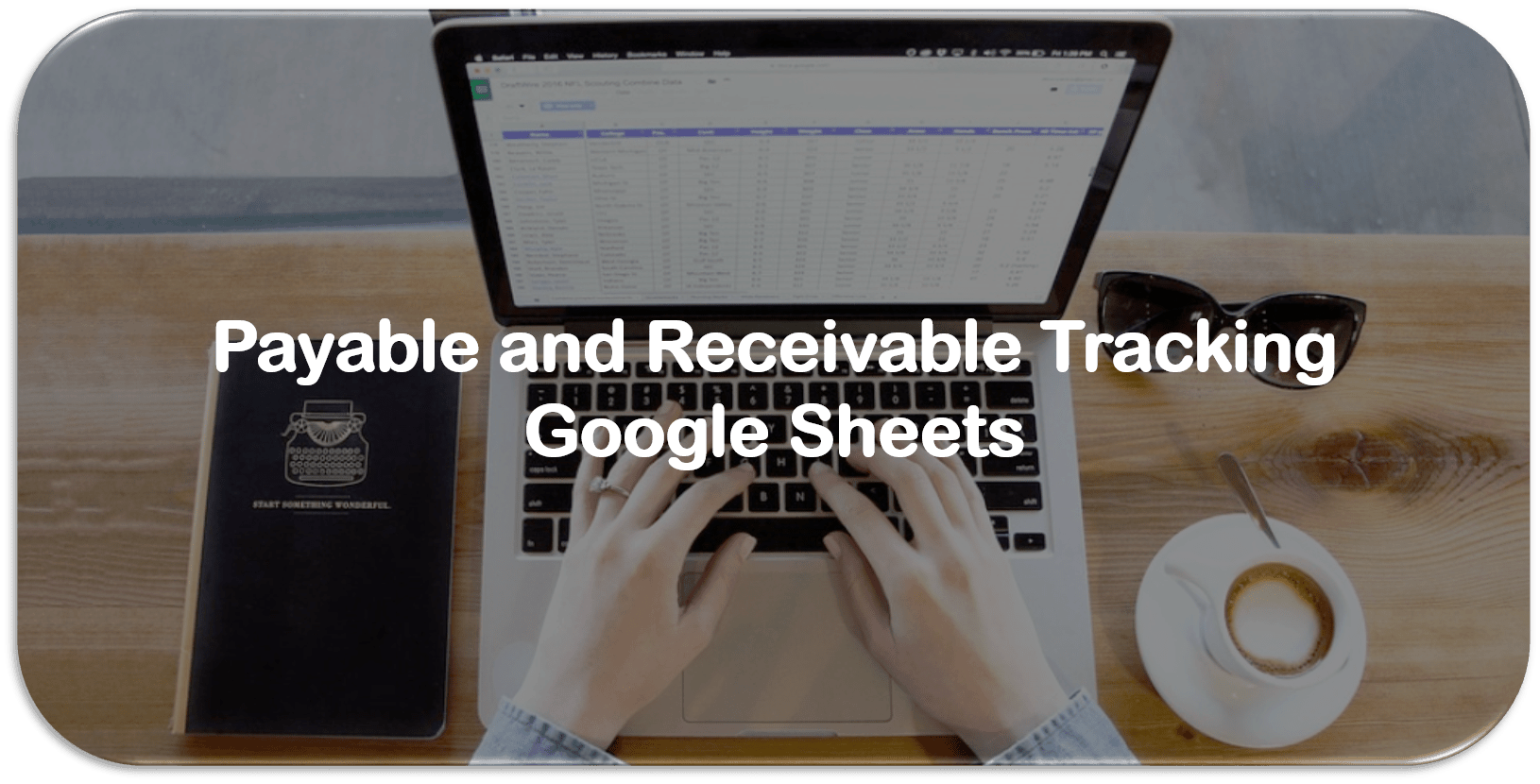 This is a Google Sheets version of the financial model template for tracking accounts payable and accounts receivable (see Excel Version here Accounts Payable Template | Receivable | Tracking. Included are the following:
Aging dashboard for receivables and payables to show how much money is passed due that you owe or that customers owe you
Summary of how much receivables/payables you have coming due in the next 12 months
Simple database type tab for receivables and payables
Monthly graph showing balances owed, amounts paid, and bills/receipts entered to be paid later
Built for a few hundred vendors and customers (can be expanded if needed)
Option to pick any date and see what the net balances are for a given customer or vendor
Charts and Top 10 list
You will need a Gmail account to open the Google Sheet file via Google Drive.
Here are a few screenshots of what the model looks like: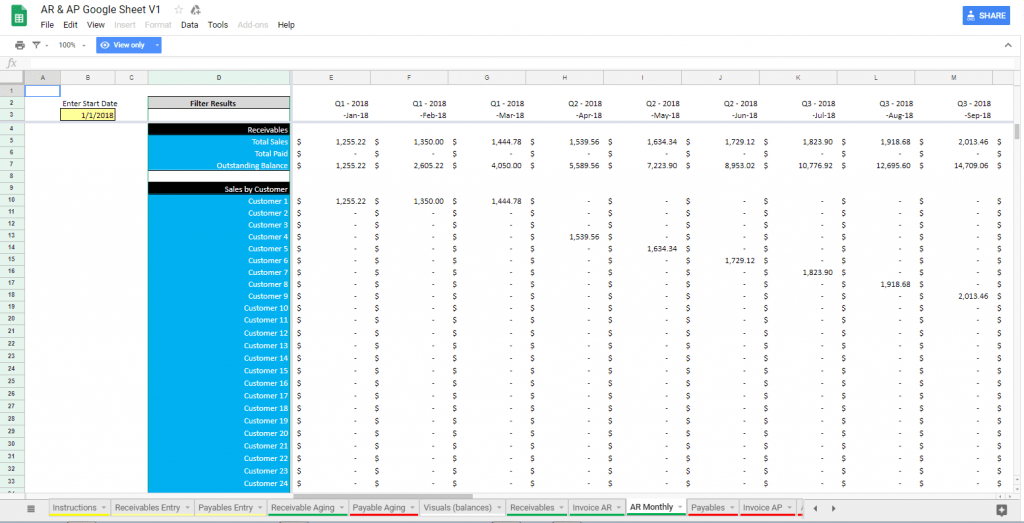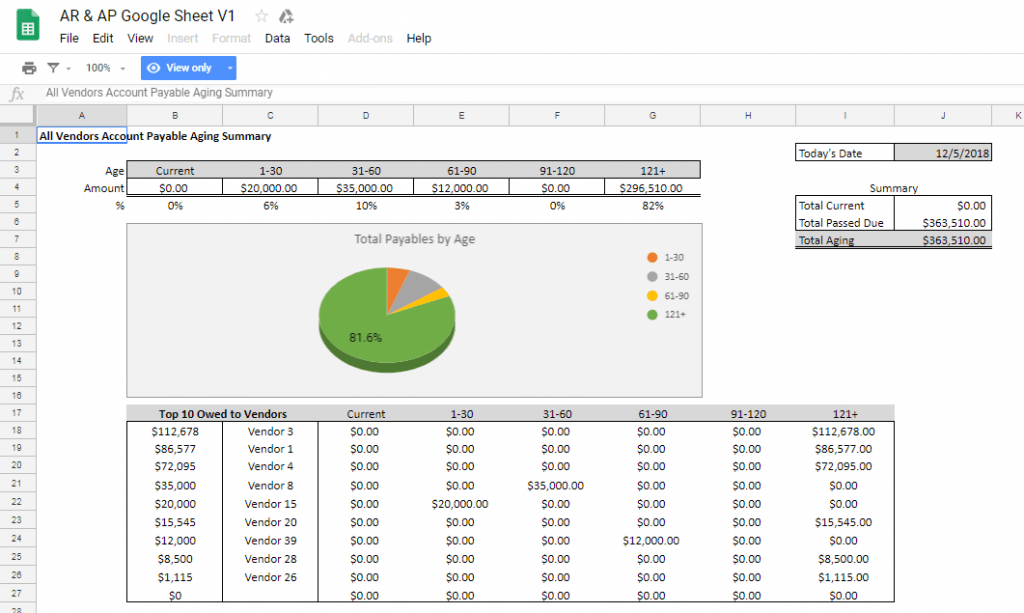 Get these templates too for a discount!