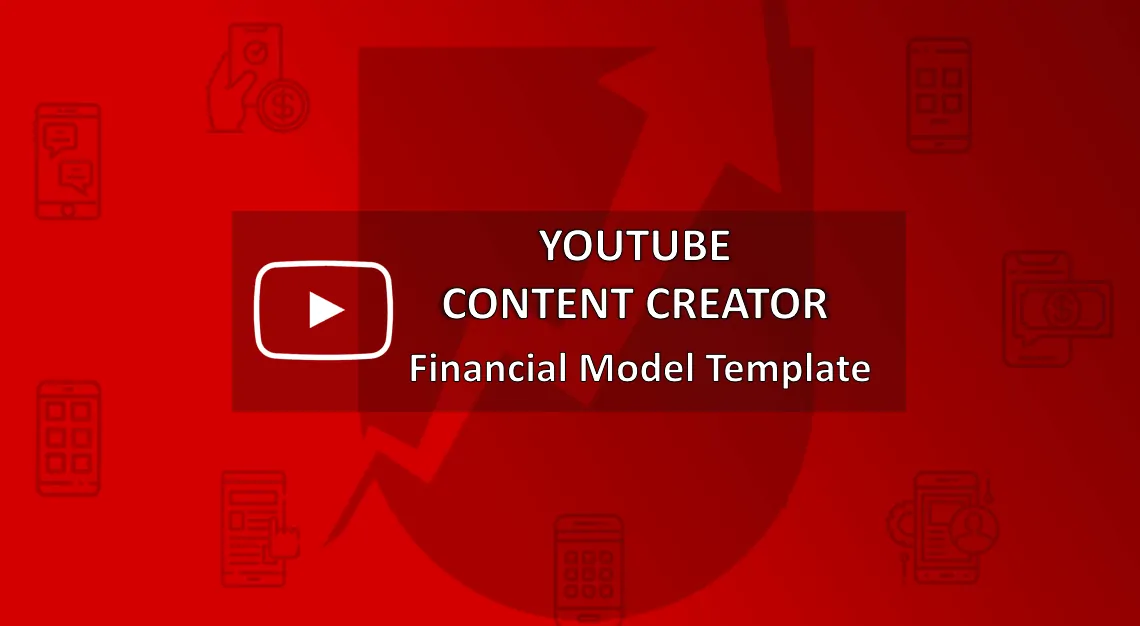 Blogs, Coupon, & Affiliate Sites, Financial Model, Marketing Agencies, Media, Online Businesses & IT, TV & Streaming
5-year financial projections, Accounting, Accounts Payable, Accounts Receivable, Amortization, ARPU, Bad Debt, Bonds, Budgeting, Business Valuation, Cash Flow Analysis, Cash Flow Projections, CFO, Cost Calculation, Cost Projections, CPC, Customer Acquisition Costs (CAC), Customer Lifetime Value, Debt Amortization, Debt Schedule, Debt Security, Discount Rate, Dividends, eBook, Excel, Financial Modeling, Financial Planning, Financial Projection, Financial Statements, Inventory, KPIs (Key Performance Indicators), Pricing, Profitability Analysis, Project Management, Revenue Projections, ROI, Variance Analysis, WACC (Weighted Average Cost of Capital)
The UPtick Youtube Content Creator Template is a simple yet robust financial model that allows you to make intelligent and granular forecasts helping you achieve your business and investment objectives
—Financial Model Highlights—
• Dynamic Timeline: Development Phase + Operations Phase
• Revenue Model: SVOD – subscription video on demand, TVOD – transactional video on demand, AVOD – advertising-based video on demand
• Cost Model: Development Cost, Cost of Sales, Operating Expenses
• Financials: IS, BS, CFS, Horizontal Analysis, Vertical Analysis, Horizontal Analysis,
• Ratio Analysis: Growth, Profitability, Return, Efficiency, Leverage, Liquidity
• Valuation: Discounted Cash Flow, Relative Valuation, Precedent Transaction Analysis
• Performance Summary: Graphical & Tabular Representation
—Video Walk-Through—

—Why UPtick—
• The Only Financial Model Template is accompanied with conceptual video series and industry benchmarks to enhance your quality of forecasting.
• The UPtick Youtube Content Creator Financial Model Template achieves the golden mean between being too easy or too complex.
• This ready-to-use financial model is vetted by industry veterans and is designed to be comfortably operable.
—Video Series List—
Customer Lifetime Value CLV, Churn Rate, Average Revenue Per User ARPU, Customer Acquisition Cost CAC, Burn Rate, Customer Retention Rate, Average Order Value AOV, Conversion Rate, Gross Merchandise Value GMV, Recurring Revenue, Cost Per Mile CPM, Cost Per Click CPC, Cost Per Acquisition CPA, Run Rate, Customer Lifetime, Profit Margin, Growth Rate, Active Users, Return on Investment ROI, Operating Expense Ratio OER, CLV:CAC, Advertisement, Average Price Per Unit APPU, Transaction Fees, Downloads, Attendees, Impression, Listing, Capacity Utilization Rate, Pricing Plan Distribution, Session, Traffic, User Base, Views
Reviews
I think the template remarkably detailed but it's quite difficult to adapt it because it doesn't immediately come with a basic manual in which to understand the creator's assumptions and approach.
Write a Review