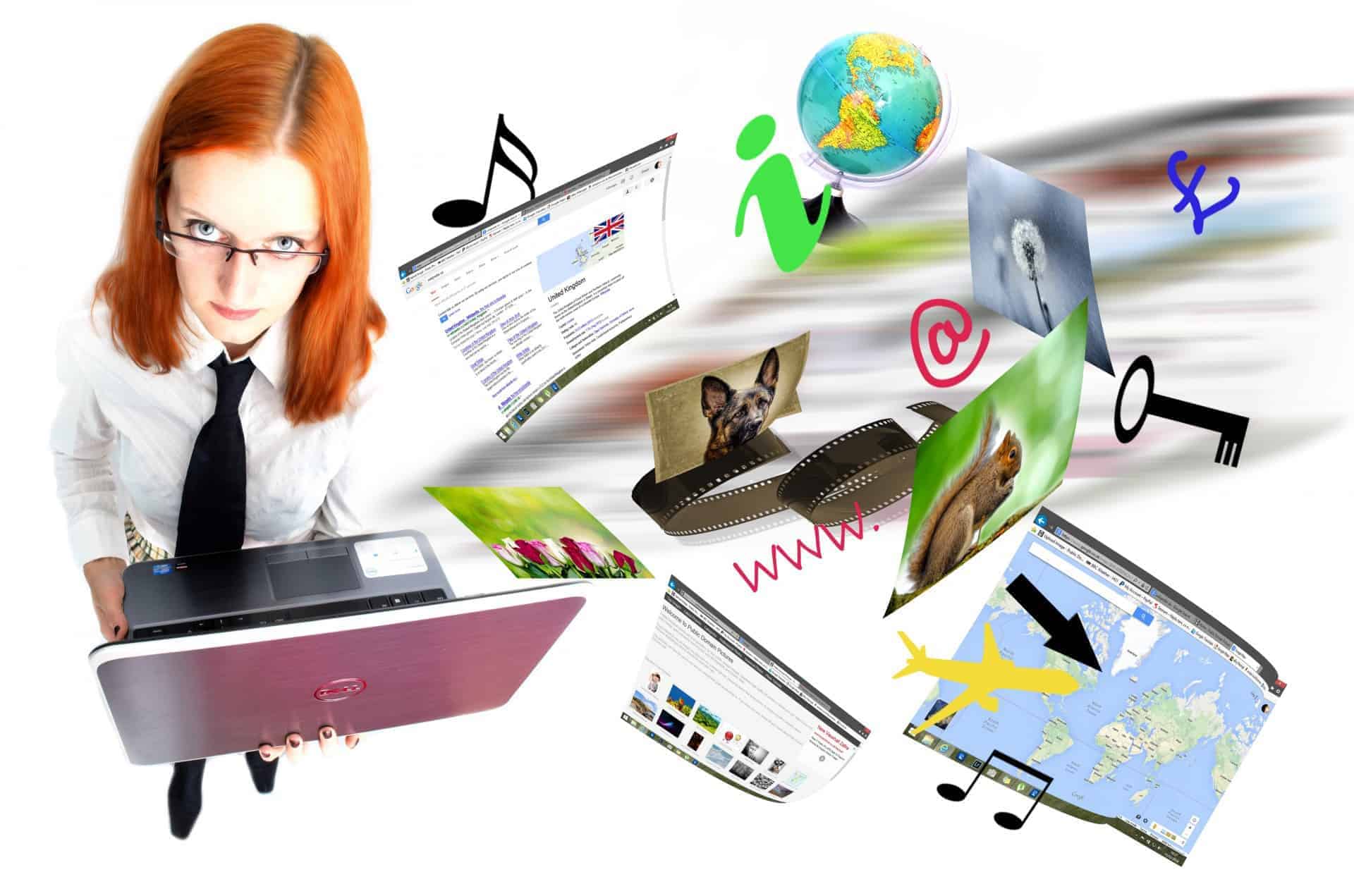 Financial Model, Online Businesses & IT, SaaS
ARPU, Break-Even, DCF Model, Excel, Financial Feasibility, Financial Projections, Free Financial Model Templates, IRR, NPV, Payback Period, Startup Financial Models, Three Statement Model | Three Financial Statements, Valuation
The SaaS Financial Model provides a simple way to derive a 5-year financial plan for a Software as a Service (SaaS) internet company which can be used to derive a valuation and investor return. The Financial Model calculates DCF Value, Investor IRR, Breakeven, ARPU, Customer Lifetime Value and many more important key metrics to SaaS Businesses.
Highlights of the financial model template:
Executive Summary of key charts, key metrics, and key assumptions. Simply change the assumptions on the right and see immediately the effect on Subscribers, Revenues, Cash Flow, etc. on the left and their impact on key SaaS specific financial metrics
Monthly and Yearly financial projections for 5 years
Three tiers of subscription pricing (Basic, Standard, and Premium)
Discounts depending on payment terms (upfront) 1 year, 6 months or 3 months
Deferred revenue recognition model which can be switched on or off
Key Metrics

Number of Subscribers
Average Revenue Per Users (ARPU)
Customer Lifetime Value (CLV)
Monthly Recurring Revenues (MRR)
Enterprise Value and Equity Value based on DCF Valuation
Project IRR
Required Funding
Month when EBITDA breakeven is achieved
Month when Payback of investment is achieved (based on Free Cash Flows)

Revenue Streams
Costs Assumptions include

Acquisition costs per subscribers
Employee costs
Webhosting and all other costs

Financial Statements (Monthly and Yearly) – Income Statement, Balance Sheet, Cash Flow Statement
Valuation of the SaaS Business via the Discounted Free Cash Flow (DCF) Analysis
Calculation of the Project IRR via Calculation of Free Cash Flow to Firm (FCFF)
Payback period (FCFF) and required months till EBITDA breakeven
Debt schedule which models two layers of financial debt (junior and senior debt) – if needed
Amortization schedule for software development costs
Fixed asset depreciation schedule
Forecast of all relevant financial ratios
Calculation of required funding amount
Investor return and expected profit calculation based on a cash in / cash out consideration
Print-friendly layout including charts and graphs
The Executive Summary page gives the investor a comprehensive overview of the business plan of a SaaS business backed up by a solid financial model. We hope you like our financial model template and it saves you valuable time while providing a solid basis for decision making.
See also the article how to build a SaaS financial model or the explainer video below:
Compared to the previous version, the model has been updated to now also include a section about investor returns and a switch to play around with revenue recognition accounting. The model is available in two versions:
PDF DEMO Version
Excel Model with all cells editable and all formulas visible
Filetypes:
.pdf (Adobe Acrobat Reader)
.xlsx (Microsoft Excel)
Executive Summary Page
Changing the key assumptions on the right allows you to immediately see the effect on the financials of your SaaS business on the left
Financial Ratios are immediately updated for your convenience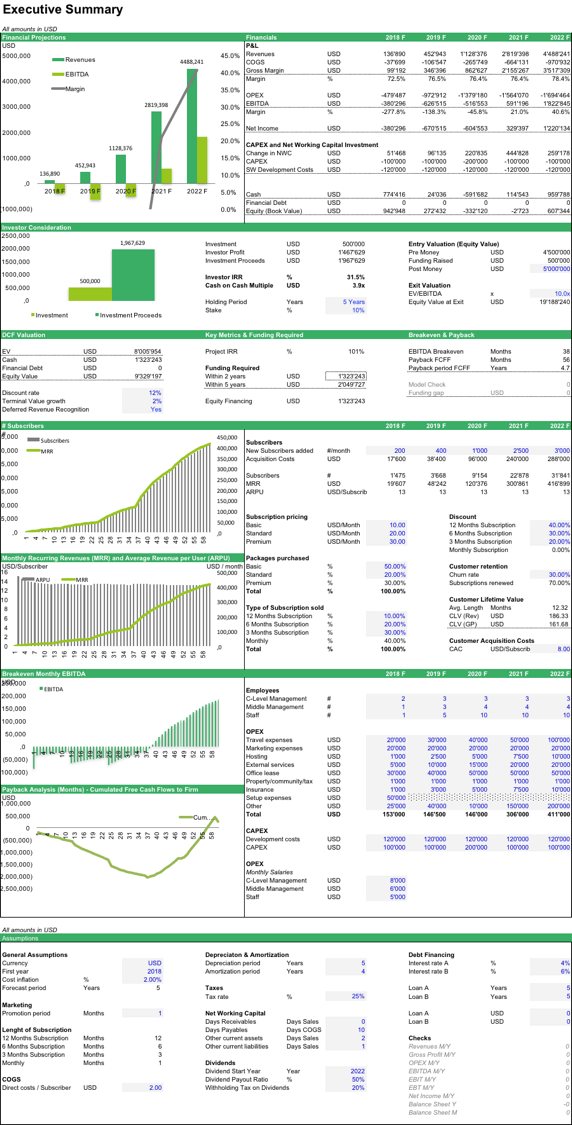 Users who purchased SaaS Financial Model, also purchased:
Reviews
The excel is fine bur wouldve liked to have more info on how to fill each of the cells. I am doing a business model for school so im no expert. I woulve wanted to have someone explain me how to fill the model step by step.
Hi there. We understand your predicament but please keep in mind that we only sell financial model templates and provide custom financial modeling services/assistance. Our financial modelers are occupied with projects, as such, we could not conduct a one on one lesson on how to fill up the model template. We do, however, accept any email inquiries to understand the template and answer your questions. There is also a video in the description above to help you familiarize yourself with the template and instructions within the template.

If you have any further questions, please feel free to email us at [email protected] and we'd gladly assist you. Cheers!
Write a Review
Get these templates too for a discount!