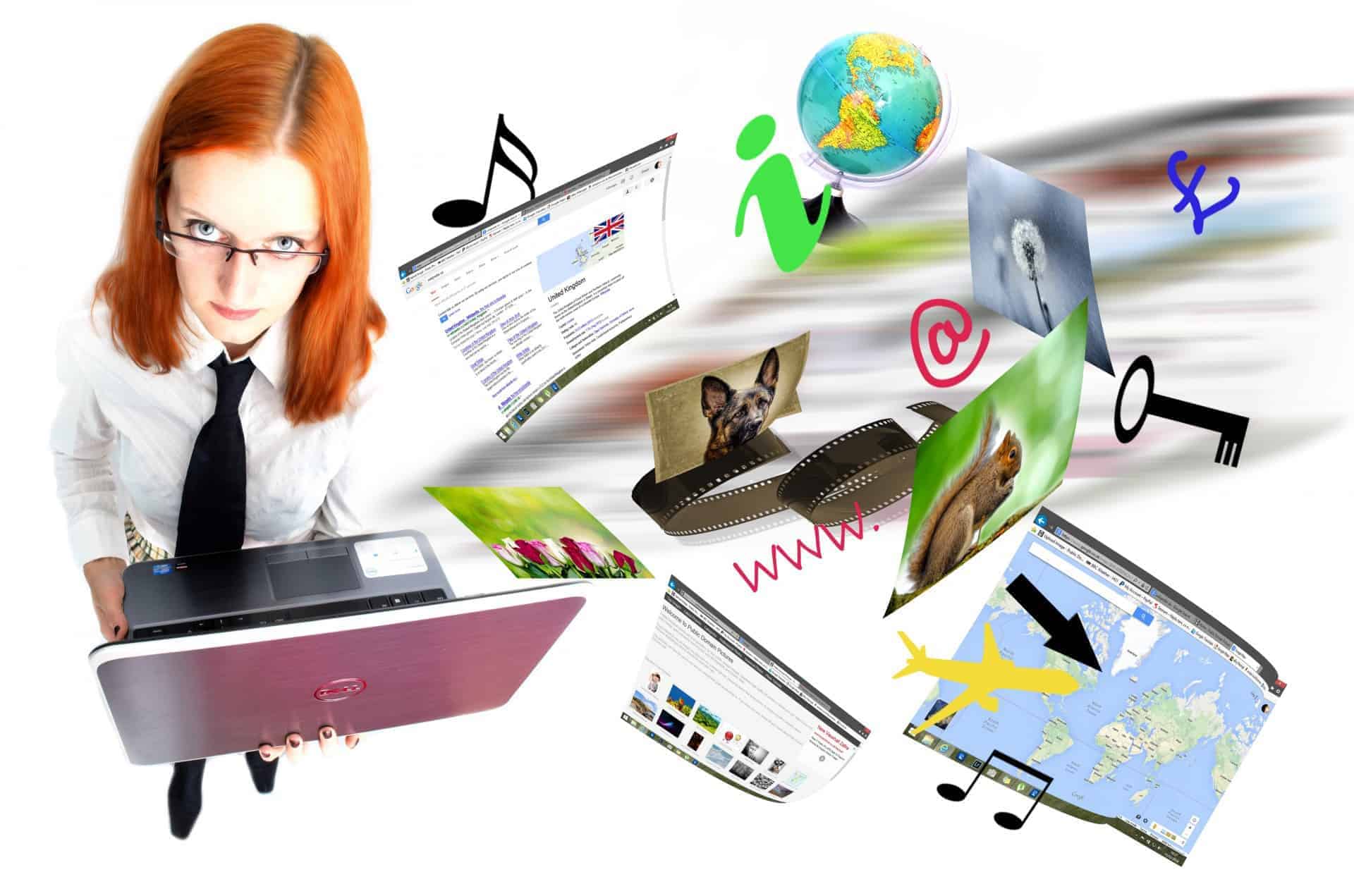 Financial Model, Online Businesses & IT, SaaS
ARPU, ARR, Break-Even, Churn, Customer Lifetime Value, DCF Model, Excel, Financial Feasibility, Financial Projections, Fundraising, IRR (Internal Rate of Return), MRR, NPV (Net Present Value), Payback Period, Post Money Valuation, Pre Money Valuation, Startup Financial Models, Subscriptions, Three Statement Model | Three Financial Statements, Users, Uses and Sources of Funds, Valuation
Assumptions in this Excel model are marked in blue for easy reference and the model includes print-friendly layouts, including charts and graphs.
The following video provides a walkthrough of the SaaS financial model template:
The highlights of this Excel model template are the following:
Monthly and Yearly Financials
The model uses a monthly bottom-up planning approach to account for users, subscribers and subscriptions. The monthly plan outlines expected user sign-ups, conversion rates to subscribers, churn and renewals, subscription schedules and concludes with monthly financial statements, which are aggregated into yearly financial statements. The forecast horizon is 5 years (10 years for the Premium model version) and can form the basis for a SaaS business plan.
Sources of Revenues
The SaaS financial model template focuses on subscription revenues. However, the model also includes income from paid ads or affiliate links in order to obtain an understanding of how much additional income might be generated. Other revenues can directly be inputted into the monthly schedule.
Three Statement Model
The model prepares the three financial statements, Income Statement, Balance Sheet and Cash Flow Statement. This allows calculating an extensive number of financial ratios that can be used to analyze and better understand the Startup business.
In the general assumptions section, there is also a switch included to choose how to account for subscription revenues, to either book them as revenue in the month of sales or use a deferred revenue recognition model (which allocates the payments received as revenues equally to the subscription months).
Sources of User Sign-Ups
The model accounts for two to three sources of traffic, which then result in new user sign-ups: organic traffic, paid traffic, and traffic from affiliate partners (included only in the Pro and Premium model versions).
Affiliate Partners
A forecast to account for the expected number of affiliate partners and expected monthly subscription referrals from each partner is only included in the Pro and Premium version of the model.
Conversion and Churn Rates
The model provides assumptions for conversion rates and churn rates. These can vary by year, allowing for reflecting expected operational improvements in those parameters.
Four Pricing Tiers
The model includes inputs for four pricing tiers: Light, Basic, Pro and Premium Subscription level. The labels can be changed as needed.
Subscription Periods
The model offers the following subscription durations: Monthly, 3 Months, 6 Months, 1 Year, 2 Years and 3 Years subscription period. For each duration, a price discount can be entered as an incentive for subscribers to preferably choose a longer-term subscription term.
Key Performance Indicators (KPIs)
Key Performance Indicators of relevance to SaaS businesses are calculated and tracked as well. They include Monthly Recurring Revenues (MRR), Annual Recurring Revenues (ARR), Average Revenue per User (ARPU). MRR figures are also broken down to understand better which subscription tiers and which durations are going to contribute which share of MRR.
Cost Assumptions
The model template includes assumptions to estimate direct costs, employee expenses, and operating expenses (OPEX). Direct costs are estimated either per user or subscriber or as a % of revenues. Personnel costs are derived from a staffing plan using different employee categories, salary and bonus levels. OPEX can be entered as yearly fixed cost budget positions.
Debt Schedule
A debt schedule for two layers of financial debt is included as well.
Fixed Asset Schedule
There are two schedules included, one for Fixed Assets and one for activated Software Development Costs. Both assets can be deprecated and amortized.
Free Cash Flows / Direct Cash Flows
The template calculates unlevered and levered free cash flows, which are used as a basis to calculate the financial metrics of the SaaS Startup venture.
The model also provides a direct view on cash flows, which reconciles to the cash flow statement to allow a better understanding of the expected financial situation, given SaaS businesses might charge several months of subscription fees upfront.
Financial Metrics
Financial metrics include funding required, IRR, investment multiple, total profits, and payback period, calculated for both, unlevered and levered free cash flows. NPV, using the unlevered free cash flows and the discounted cash flow method, and time to break-even at EBITDA level is also calculated. The calculated financial metrics aim to provide a comprehensive understanding of the SaaS venture is financially feasible or not.
Customer Lifetime Value (CLV)
Pro and Premium model versions also calculate the customer lifetime value, considering the probability of entering into the assumed subscription pricing tiers, duration period, and churn rates. CLV also includes revenue contributions from additional sources such as affiliate and advertisement income. By applying a target EBITDA margin, the model also calculates the expected customer lifetime profit per subscriber.
Break-Even Analysis
Pro and Premium model version also includes a calculation to estimate the required number of subscribers and users needed to reach break-even on a monthly basis.
Exit Valuation
An exit value can be estimated based on three multiples, EV/Revenues, EV/EBITDA, or EV/subscriber.
Equity Ownerships / Pre-Post Money Valuation
A table is included where the planned equity ownership stakes and equity funding contributions can be entered. Investor specific cash flow tables then calculate investor specific IRRs. The funding contributions are also used to calculate pre- and post-money valuations as used in discussions with investors.
Sensitivity Analysis
The Pro + Sensitivities and the Premium model versions include sensitivity tables and a Tornado Diagram to better understand which assumptions (or key value drivers) have the highest effect on the model. This can allow to better identify the relevant questions to come up with alternative scenarios of the business plan.
Executive Summary
The SaaS model comes with an Executive Summary Sheet, including summary tables and graphs, which allows obtaining an overview of the SaaS Startup business plan.
This financial model template for Software as a Service Startups comes as a comprehensive financial plan in four different versions as fully editable MS Excel files. The model has been updated from previous versions and the current model version is 7.0. The model versions are the following:
Basic:   5-Year Forecast Period (this model version does not include user sign-ups from affiliate partners, break-even analysis, customer lifetime value calculation and sensitivity analysis)
Pro: 5-Year Forecast Period (this model version does not include sensitivity analysis)
Pro + Sensitivities: 5-Year Forecast Period includes Sensitivity Analysis
Premium: 10-Year Forecast Period including Sensitivity Analysis
You can download the Free PDF's to better understand the model structure before purchasing.
File Types:
.xlsx (MS Excel)
.pdf (Adobe Acrobat Reader
Reviews
I was in need of SAAS model and hasn't got a time to build from scratch. Been searching online a good version of model and found a SAAS Financial model from eFinancialmodel very detail oriented and have more metrics to track also breakeven and sensitivity analysis makes this top SAAS model in my list, would definitely recommend.
The excel is fine bur wouldve liked to have more info on how to fill each of the cells. I am doing a business model for school so im no expert. I woulve wanted to have someone explain me how to fill the model step by step.
Hi there. We understand your predicament but please keep in mind that we only sell financial model templates and provide custom financial modeling services/assistance. Our financial modelers are occupied with projects, as such, we could not conduct a one on one lesson on how to fill up the model template. We do, however, accept any email inquiries to understand the template and answer your questions. There is also a video in the description above to help you familiarize yourself with the template and instructions within the template.

If you have any further questions, please feel free to email us at [email protected] and we'd gladly assist you. Cheers!
Write a Review