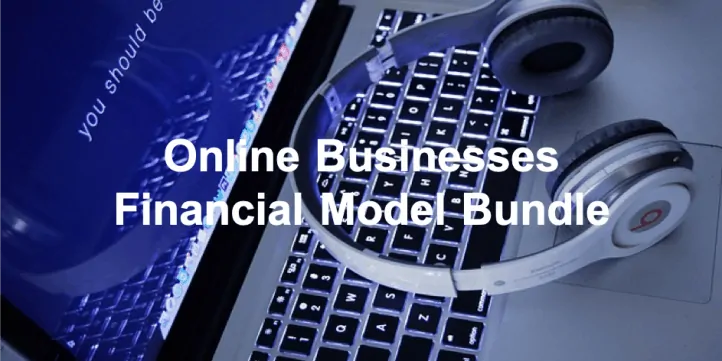 eCommerce & Webshops, Financial Model, Mobile Apps, Online Businesses & IT, SaaS
10-year financial projections, 5-year financial projections, ARPU, ARR, Average Order Value (AOV), Break-Even, CPC, Customer Acquisition Costs (CAC), Customer Lifetime Value, DCF Model, Excel, Financial Model, Financial Projections, IRR (Internal Rate of Return), MRR, NPV (Net Present Value), Payback Period, Sensitivity Analysis, Startup Financial Models, Subscriptions, Template Bundle, Users, Uses and Sources of Funds, Valuation
To help you save money from buying multiple financial model templates for businesses in the IT Industry and its related sectors, we've packaged a bundle containing the following models:
10Y Premium Version with Sensitivities
5Y Pro Version w/o Sensitivities
The value of this product bundle is USD 568.65 while the bundle purchase price is USD 340 (at a 40% Price Discount!)
The links to the individual models are:
Simply click on its respectable links to read more about the details of each template.
All finance models above come as Excel Files (.xls).