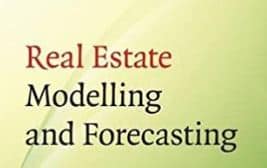 Commercial Properties, Development, Financial Model, Investment, Real Estate, Residential Properties
10-year financial projections, 5-year financial projections, Accounting, Accounts Payable, Accounts Receivable, Cash Flow Analysis, Cost Calculation, Cost Projections, Dashboard, DCF Model, Debt Amortization, Debt Schedule, Developers, Discount Rate, Excel, Financial Debt, Financial Model, Financial Modeling, Financial Statements, Financing, Investment Multiple, Investor Cash Flows, Investors, IRR (Internal Rate of Return), NPV (Net Present Value), Private Equity, Private Equity Waterfall Distribution Models, Project Plan, Property Appraisals, Property Valuation, Real Estate Valuation, Rental income, Revenue Projections, ROI, Valuation
1. A working quarterly/annual real estate financial model for projecting project cashflows in the residential and commercial sectors (both).
2. Various phasing structures are included for timelines of construction, sales, and collection in cases like affordable, mid-range, luxury projects. Manual mode also included.
3. The model can be used to arrive at the valuation of the project based on cashflows at a pre-determined discount rate. Moreover, in the case of fresh purchase of land or pre-determined valuation of land, it can help in calculating the project IRR.
4. A separate area calculations sheet available.
5. The detailed dashboard is also available along with the key info tab which presents all the relevant highlights of the project.
6. Funding schedules of various types of investors – Debt schedule, short-term financing based on deficits, equity cashflows, senior lender schedule. Moreover, a clear presentation of investor ROI is also covered.
7. Projected financial statements based on the percentage of completion method.
8. One-pager summary for both quarterly and annual numbers.
It can be used as a template by any real estate investment professional to analyze acquisitions in terms of arriving at a purchase price and IRR calculations. The model is very detailed and covers all the relevant concepts used in the real estate sector all over the world.
Please let me know if you need specific modifications to the model. You may reach me at [email protected]