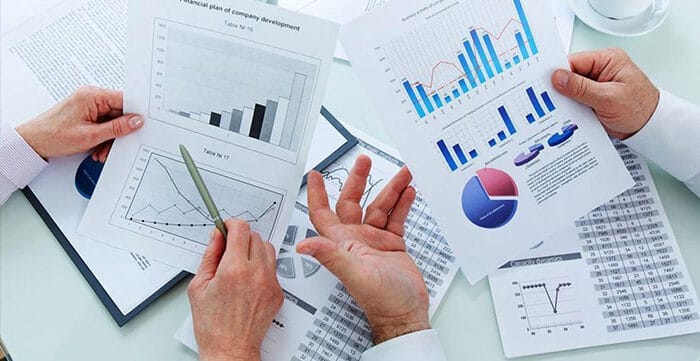 All Industries, Education, Financial Model, General Excel Financial Models, Personal Finance
5-year financial projections, Accounting, Accounts Payable, Cash Flow Analysis, Dashboard, Excel, Financial Analysis, Financial Model, Financial Projections, Financial Ratios, Forecasting, Income Statement, Sensitivity Analysis, Tutorial, Variance Analysis
Learning Financial Model for students and beginners.
This is an education-based template where the basic motive of the financial model is to give base information regarding the financial statements.
Description:
This is hands down one of the most simple yet comprehensive financial models which you will come across. This is fully editable and has been created with proper formatting and clear formulations. The 3 main financial statements are interlinked with each other, with real-time changes. formulas are authenticated. Assumptions are included with each financial statement.
Features:
A total of 6 years of study of financial books can be made in this financial modal. It is simple to use. A separate sheet for depreciation is also provided with real-time working notes. A separate worksheet for Financial analysis is also created which includes charts and ratios which make it easier to analyze the company's performance in one place. It has discounted cash flow. The formatting is done keeping in mind the neatness and the ease of use. Some prominent grouping features include scenario manager and Sub-items are grouped to make it look more professional.
Ideal users of the financial model:
The ideal users of this financial model are those who are beginners in the field of financial modeling and finance. this model aims to give a detailed view of all the major items included in the financial statements of the company.
Assumptions:
The assumptions in the financial model are designed in such a way that replicates the real-world scenarios. All the assumptions to the individual financial statement are included in the respective sheet. The assumptions regarding the different scenarios of the tax rate are also included.
The CAPEX and depreciation are also included, wherein depreciation has been calculated on the basis of the Straight Line method.
Purpose:
The purpose of the model is to give insight into the use of Excel as a tool to create financial models. All the formulas are scrutinized and are duly checked. For students, it makes the right start to the Excel career for any finance enthusiast.
Instructions:
The assumptions and inputs are marked in blue-colored texts.
The formulas are in black-colored texts.
The negative values, any if are in red.
Analysis:
For analysis, a separate sheet is included at the end which includes every prominent ratio for financial statement analysis and also has the charts and figures so as to make the model look easier to analyze.