Financial Model, Information Technology, SaaS
5-year financial projections, ARPU, Break-Even, Cap Table, Cash Flow Projections, Conversion, Customer Acquisition Costs, Customer Lifetime Value, Dashboard, DCF Model, Excel, Financial Model, Financial Planning, Financial Projections, Financial Statements, Forecast, Fundraising, Investor Cash Flows, NPV, Pricing, Pro-Forma, Profitability Analysis, SaaS, Startup Financial Models, Subscribers, Terminal Value, Three Statement Model | Three Financial Statements, Valuation
FREE TRIAL WEB/MOB APP BUSINESS MODEL WITH RECURRING REVENUE (MONTHLY & ANNUAL BILLING) FOR SAAS STARTUPS EXCEL TEMPLATE
I've created a Free Trial option to the enhanced version of the SaaS financial model with 3 offerings and the ability to plan the contract length (monthly & annual) of each offering.
* You may find SaaS model with 3 offerings here:
SaaS Financial Model Excel Template: 3 Pricing Tiers + Actuals Opt-in
This SaaS business model template in Excel provides you with a comprehensive plan for an early-stage SaaS startup with Free Trial option and allows you to build your own SaaS finance forecast.
Inside of the SaaS business model, you will find step-by-step instructions with links to input tabs so that you can create your first forecast with ease.
I attempted to make the SaaS model extremely flexible so it can be adapted to numerous types of SaaS startups.
Creating a long-term financial forecast is a time-expensive effort! Don't reinvent the wheel!
Save your valuable time and considerable effort and use best practice financial models.
What's inside the model? Who is this for? Who can benefit from the model?
A company that markets a SaaS solution via its website, gets most of its site visitors through online or offline marketing, and then visitors convert to Free Trials and Paid subscribers.
From visitors to sales opportunities, from sales opportunities to Free Trials and Paid users and finally from Free Trials to Paid subscribers.
Thus, in this SaaS model, the key drivers are:
– marketing budget
– customer acquisition costs,
– conversion rates to free trials and paid,
– regular price, and
– churn rate…..
The spreadsheet is largely self-explanatory but pop-up comments have been added to input cells to help you better understand the model inputs. These can be accessed by selecting the interested cell.
This model is constantly improved and updated with more metrics, charts, and features.
Free Trial SaaS Business Model with 3 offerings (Monthly & Annual Billing) template contains the following:
– Free Trial option
– 3 (three) pricing tiers
– monthly contracts
– annual contracts
– Solid headcount planning
– Visibility into "MRR movements"
– Cash-flow planning
– SaaS Metrics and KPIs
– Other Charts
SaaS Business Model with 3 offerings (Monthly & Annual Billing) template calculates SaaS Metrics to rely on:
– new customers vs. lost customers (churn);
– total number of active users;
– new trials and trial-to-paid leads generated;
– churn rate (how many users unsubscribe each month);
– MRR (monthly recurring revenue discussed above);
– average lifetime revenue.
– Based on these metrics, the SaaS model predicts how your business should operate within a forecasted time period.
Extra features you should know about:
– this SaaS model includes all the needed details for you to understand your customer movement dynamics;
– you can manage the price of offerings and % churn from year to year;
– SaaS Model does provide you with customer acquisition cost assumptions – which is essential.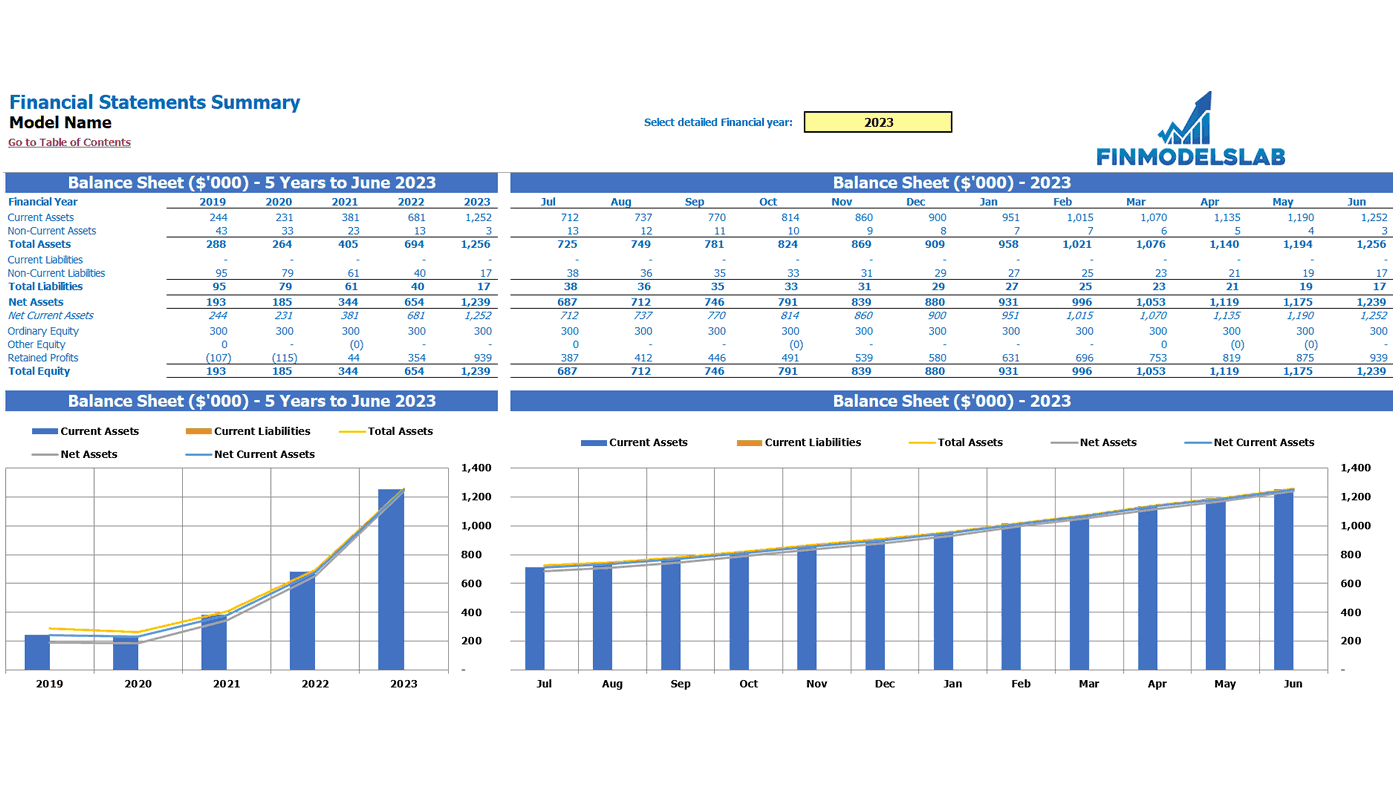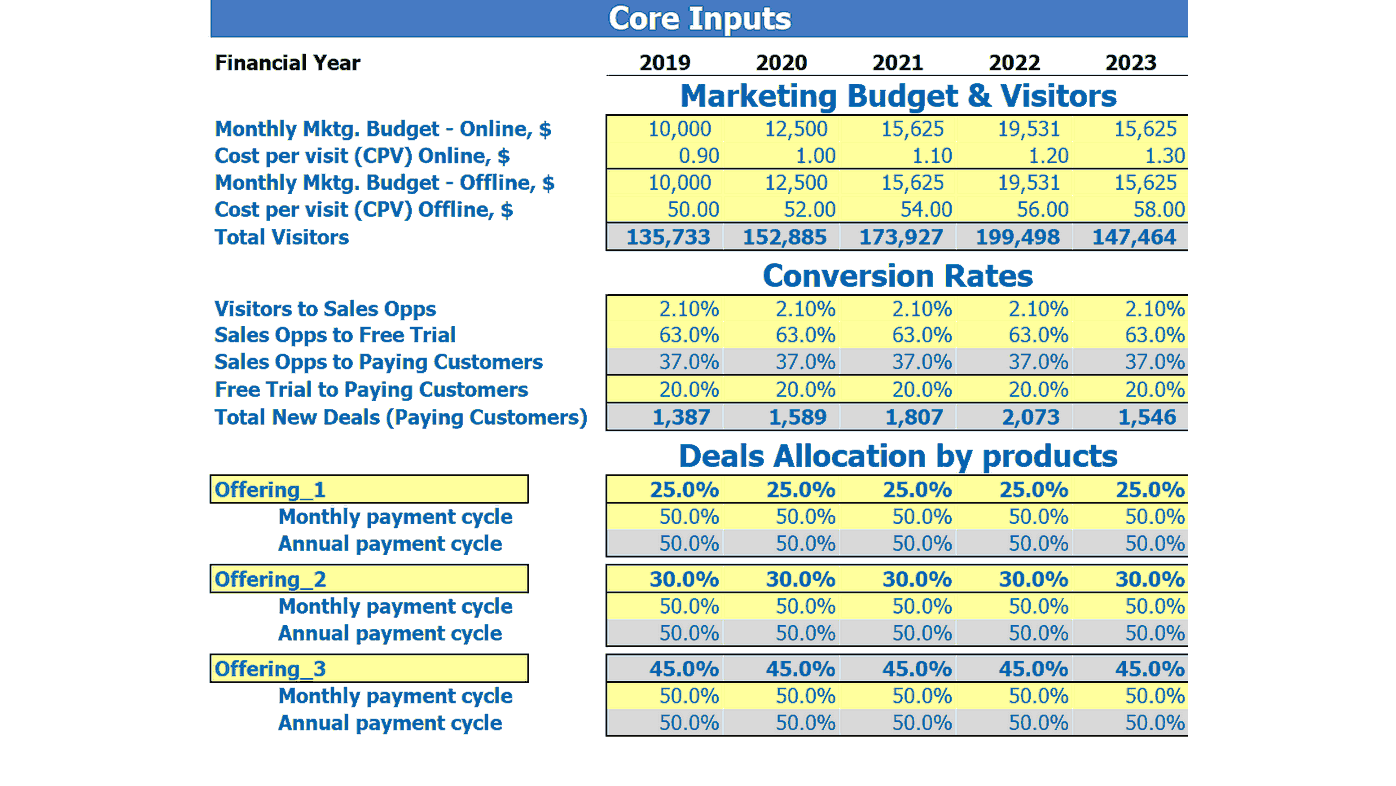 Get these templates too for a discount!
Price:

$150.00
This is a collection of financial model templates for businesses in the Information technology Industry and its related sectors.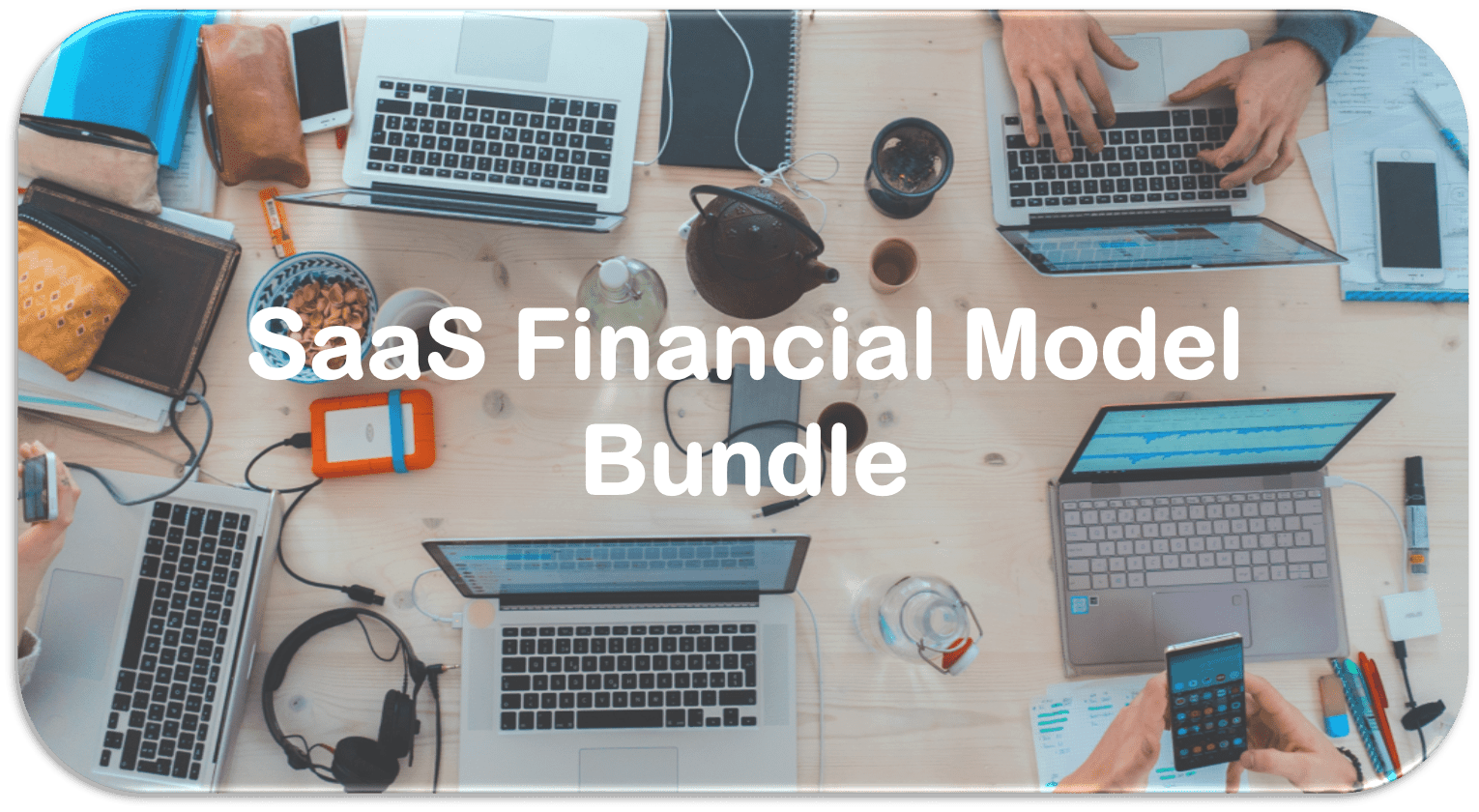 Price:

$315.00
A package of financial models for Software as a Service (SaaS) businesses and its related sectors in Excel. This bundle…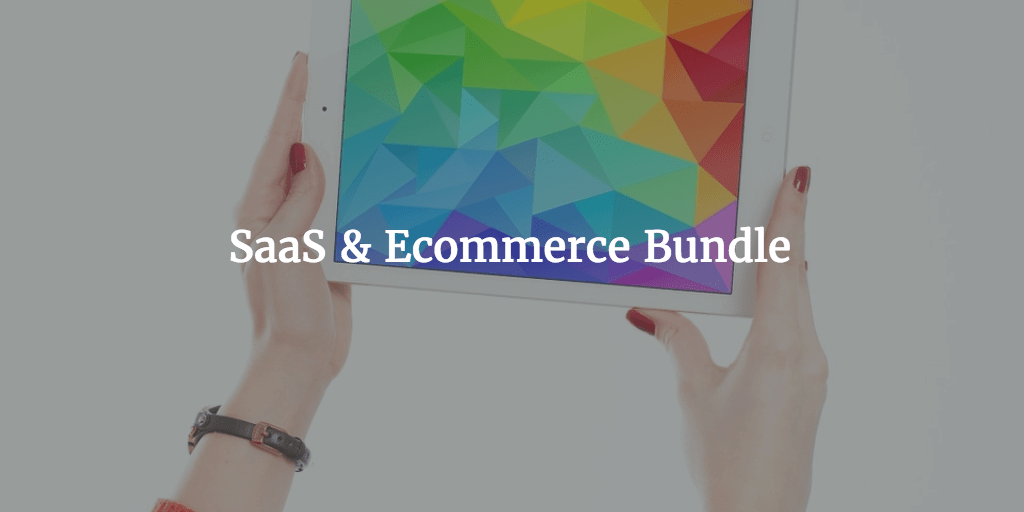 Price:

$69.90
This bundle of financial model templates provides you a package of relevant SaaS, eCommerce and Online Marketing financial model templates