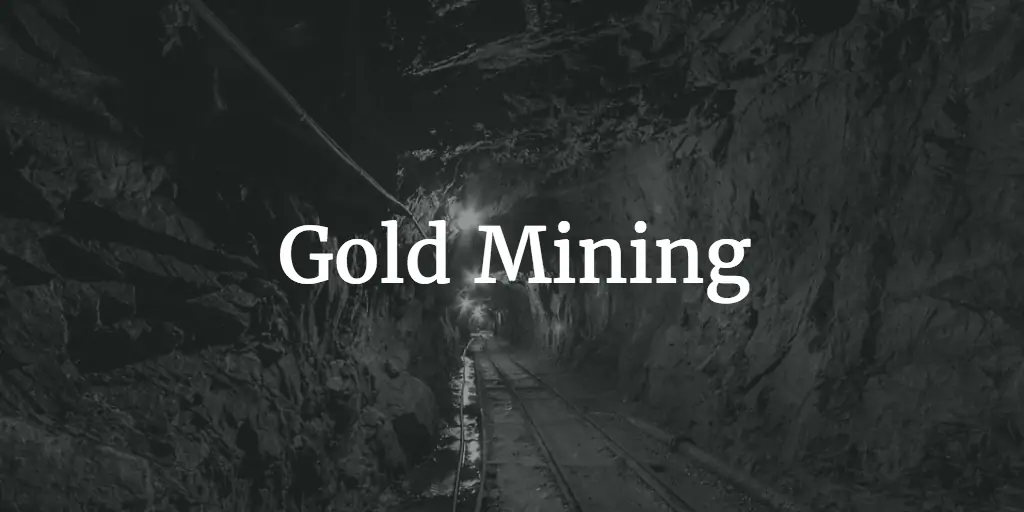 Financial Model, Mining & Resources
Amortization, DCF Model, Excel, Financial Feasibility, Financial Projections, Free Financial Model Templates, IRR (Internal Rate of Return), Mine Life, NPV (Net Present Value), Valuation
The Gold Mine Investment Model is used to determine the financial feasibility of a proposed Gold Mine Investment. The Financial Model outputs IRR and NPV based on Key Performance Indicators (KPI)s such as ore grade, ore processed, cost per ton and other relevant variables to the mining sector.
The highlights of the Gold Mine Financial Investment Model are:
Forecast of the operational Days Per Year
Forecast of the gold content in the ore
Forecast of processing capacity per day for ore and material
Mine and mill cost based on a per ton estimate
Estimation of ore and materials to be processed
Amortization of exploration costs
Fixed asset schedule with depreciation and CAPEX
Debt schedule for various layers of debt
Forecast of gold prices in USD and conversion into local currency
20 Year Financial Projections whereas the Mine Life can easy set to be shorter
Financial Statements include Income Statement, Balance Sheet and Cash Flow Statement
Free Cash Flow to Firm and to Equity investors used for Discounted Free Cash Flow (DCF) analysis, Internal Rate of Return (IRR) analysis and calculation of Payback period
Net Working Capital Estimation
Sources and Uses of Proceeds Table
Sensitivity Analysis to determine the impact of key value drivers on Project IRR and Equity IRR
The model is suitable if you need a financial model template for a thorough analysis of a gold mine investment. The model outputs the projected financials in a readable and printable format.
See also the article here for more information or the video below:
The model is available in two versions, a PDF Demo Version and the model in Excel with all cells editable (Normal). Current model version is 6.2.
Filetypes:
.pdf PDF Acrobat Reader
.xlsx Microsoft Excel
Screenshots of Executive Summary of the Gold Mine Financial Model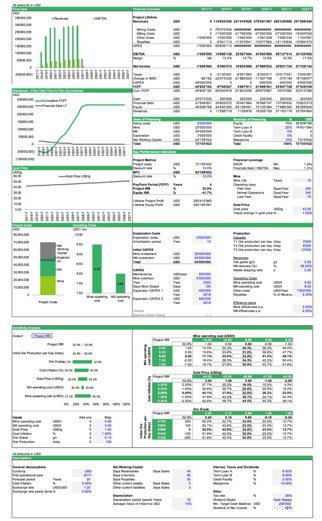 Reviews
Hi,
Great post.
Any chance you also have for a gold and silver refinery a financial model?
Thanks
Hi Samuel, Many thanks for leaving a review! Regarding your inquiry, at the moment, we do not have a model template for Gold and Silver Refinery financial model. However, we will add this to our list of projects to be picked up by our consultants in the future. – eFinancialModels
Appreciate for the spreadsheet in pdf, although will have been beneficial to have the excel version.
Write a Review