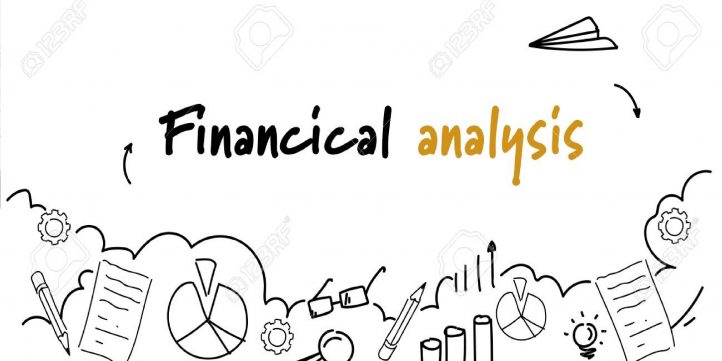 All Industries, Financial Model, General Excel Financial Models
Accounts Payable, Accounts Receivable, Budget, Budgeting, Business Valuation, Cash Flow Analysis, Cash Flow Projections, Cash on Cash Yield, Cash-on-Cash Multiple, CFO, Debt Service Coverage, Dividends, Financial Debt, Financial Feasibility, Financial Model, Financial Planning, Financial Projections, Financial Reporting, Financing, Forecast, Forecasting, Goodwill, Intangible Assets, Inventory, Investment Multiple, Investor Cash Flows, Investors, Profitability Analysis, Revenue Projections, Startup Financial Models, Variance Analysis
Financial analysis is used to evaluate economic trends, set financial policy, build long-term plans for business activity, and identify projects or companies for investment. This is done through the synthesis of financial numbers and data.
The template uses a bottom-up approach. It helps the user to look at a specific company and conducts ratio analysis by looking at past performance and expected future performance as investment indicators. These indicators include a company's overall financial health, analysis of financial statements, and other individual indicators of corporate performance over time.
This a user-friendly template where user can input certain financial data of a company and can generate over 70 Financial Ratios grouped under 12 heads :
1. Valuation Ratios (P/E, P/FCFF, P/BV, EV/EBITDA, EV/EBIT & more)
2. Per Share Data (EPS, BPS, DPS, FCFF, FCFE & more)
3. Margin Ratios (Gross, EBITDA, EBIT, PBT & PAT)
4. Return Ratios (RoCE, RoE, RoA)
5. DuPont Analysis
6. Growth Metrics (Revenue Growth, EBITDA Growth, EBIT Growth & More)
7. Gearing Ratios (Gross Debt/Assets, Gross & Net Gearing, Financial Leverage & More)
8. Liquidity Ratios (Cash, Current & Quick Ratio)
9. Coverage Ratios (EBIT / Gross Interest, Cash Interest Cover (EBITDA / Interest Paid), Average Gross Debt / EBITDA, EBITDA / Net Interest & More)
10. Activity Ratios (Inventory Turnover, Receivables Turnover & Payable Turnover)
11. Investment Ratios (Operating Cash Flow / EBIT, Capital Expenditure / Revenue and Capital Expenditure / Depreciation)
12. Enterprise Value
Get these templates too for a discount!