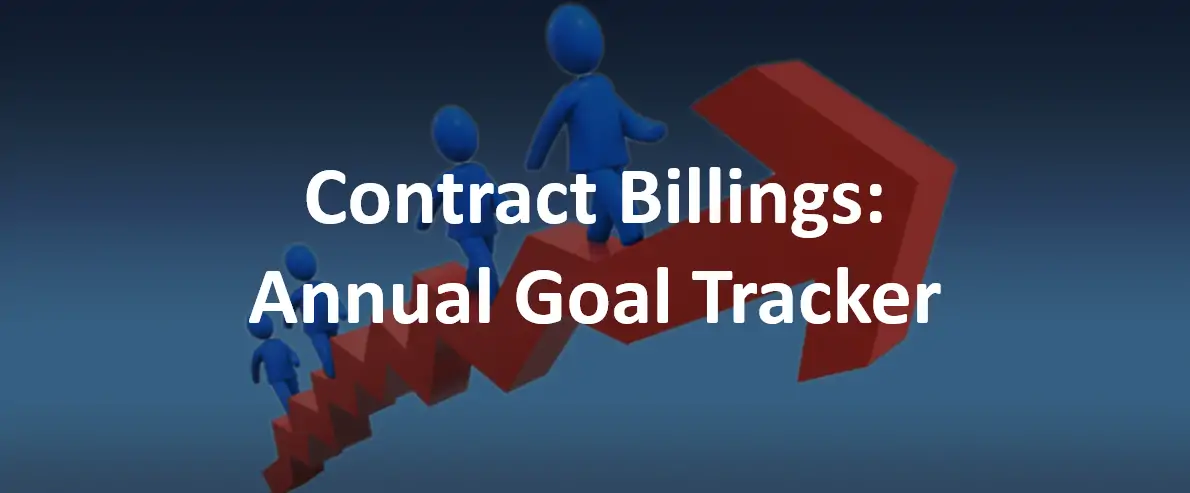 All Industries, Financial Model, General Excel Financial Models
Accounts Receivable, Budgeting, Cash Flow Projections, CFO, Controlling, Dashboard, Financial Projections, Forecast, Forecasting, Google Sheet, Management, Performance Tracking, Revenue Projections, Sales Tracking, Team management
Tutorial Video:

This is a google sheet template that is designed to be a rolling current year annual billings tracker. All the formulas are automatic and will know the current year and current month. The required inputs are the contract closing date, the term (months), and the total contract value.
Based on the primary 3 inputs, a wide variety of metrics and report summaries will auto-populate for analysis. The dashboard allows the user to enter their annual revenue goal. The billings YTD and billings remaining for the year will then populate and you will see if you are on target to meet your annual sales goal or not.
Conditional formatting has been applied on the dashboard as well as in the contracts tab. The contracts tab will have an entire row highlight if there are x months left in the life of a contract.
Dynamic logic was built so you can also see the lifetime billings and remaining billings of the life of a contract as well as the value remaining for the current year and billings YTD.
The goal of this tracker was to make it as easy as possible to use with as little touch and inputs by the user in order to gain the most insight about what your year looks like so far and how you are expected to finish.
Finally, you could use this with individual salesmen or account executives so they can see where they are in the year and what they may expect in annual billings. These individual workbooks could then be rolled up into a primary organization level revenue report without a ton of effort. I am available to build such custom structures at my hourly billing rate.
Instructions are in the download sheet so you can easily get started on your own editable version of this template.