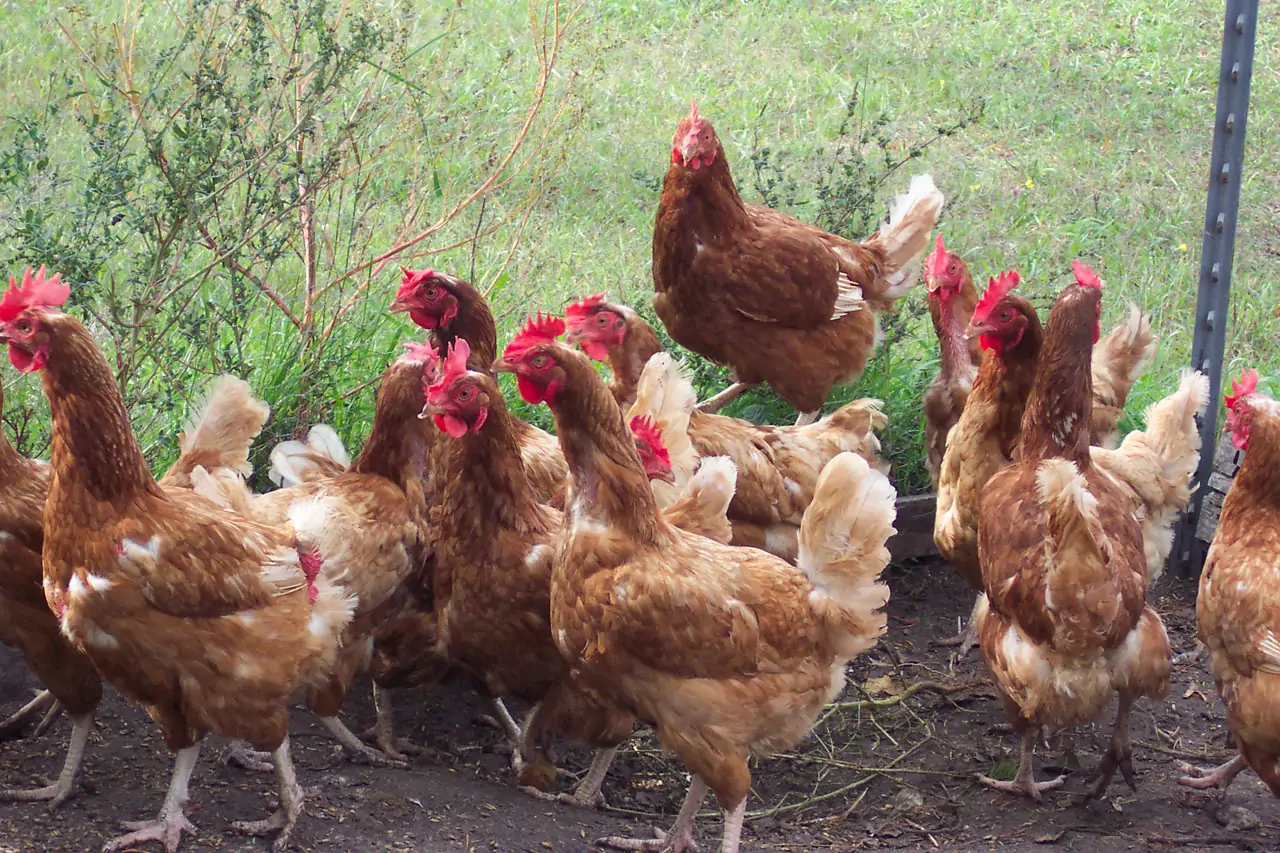 The Poultry Farm Valuation Model allows forecasting the financial statements for a poultry farm based on operational metrics such as the hatchery ratio, mortality rate etc. The financial model calculates the resulting DCF value of the farm.
The financial model template includes:
Executive Summary section with charts, key financials and key assumptions sheet specific to the poultry industry such as hatchery ratio for the eggs, mortality rate, weight per broiler birds and the resulting feed conversation ratio. The financial model allows to immediately grasp the financial effects and its impact on the company's value when changing the assumptions on the right.
Yearly financial projections (Income Statement, Balance Sheet and Cash Flow Statement) over a period of 10 years
Debt schedule which models two layers of financial debt (junior and senior debt)
Fixed asset depreciation schedule for different categories of fixed assets
Forecasted financial ratios such as Debt/EBITDA, current ratio, ROE, ROIC, days sales, says inventory, days payables, etc.
Net Present Value (NPV) via the Discounted Free Cash Flow (DCF) method
Reader and print-friendly layout including charts and graphs
The model is available in two versions, one with only the input cells editable (LITE) and all cells editable (Normal).
Filetype: .xlsx (Microsoft Excel 2008 for Mac)
Screenshots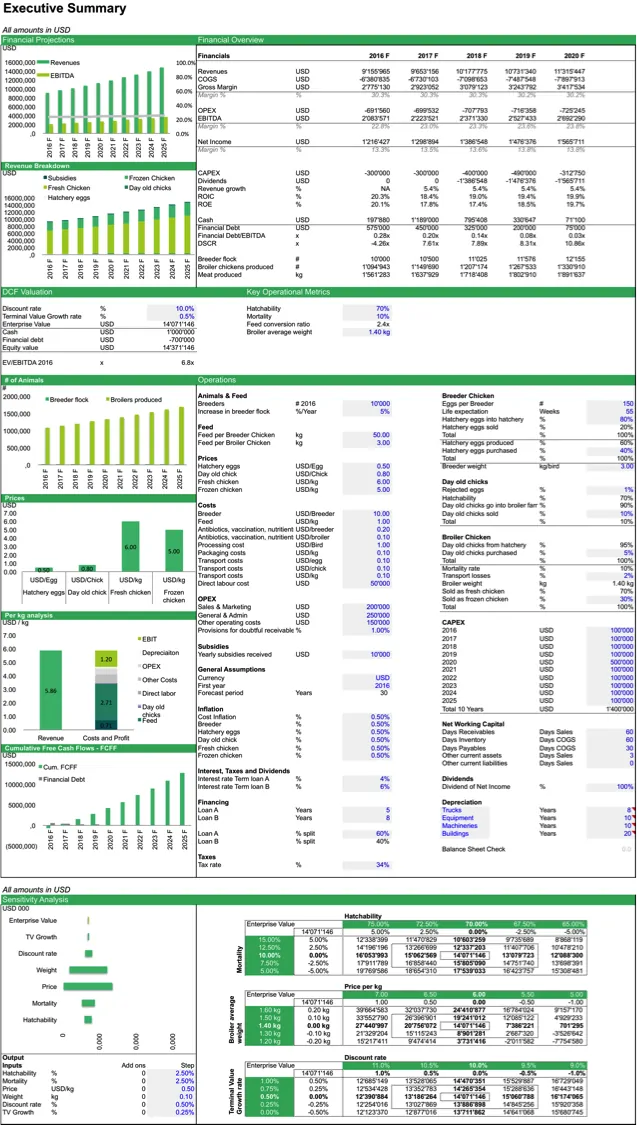 Users who purchased Poultry Farm Valuation Model, also purchased:
Get these templates too for a discount!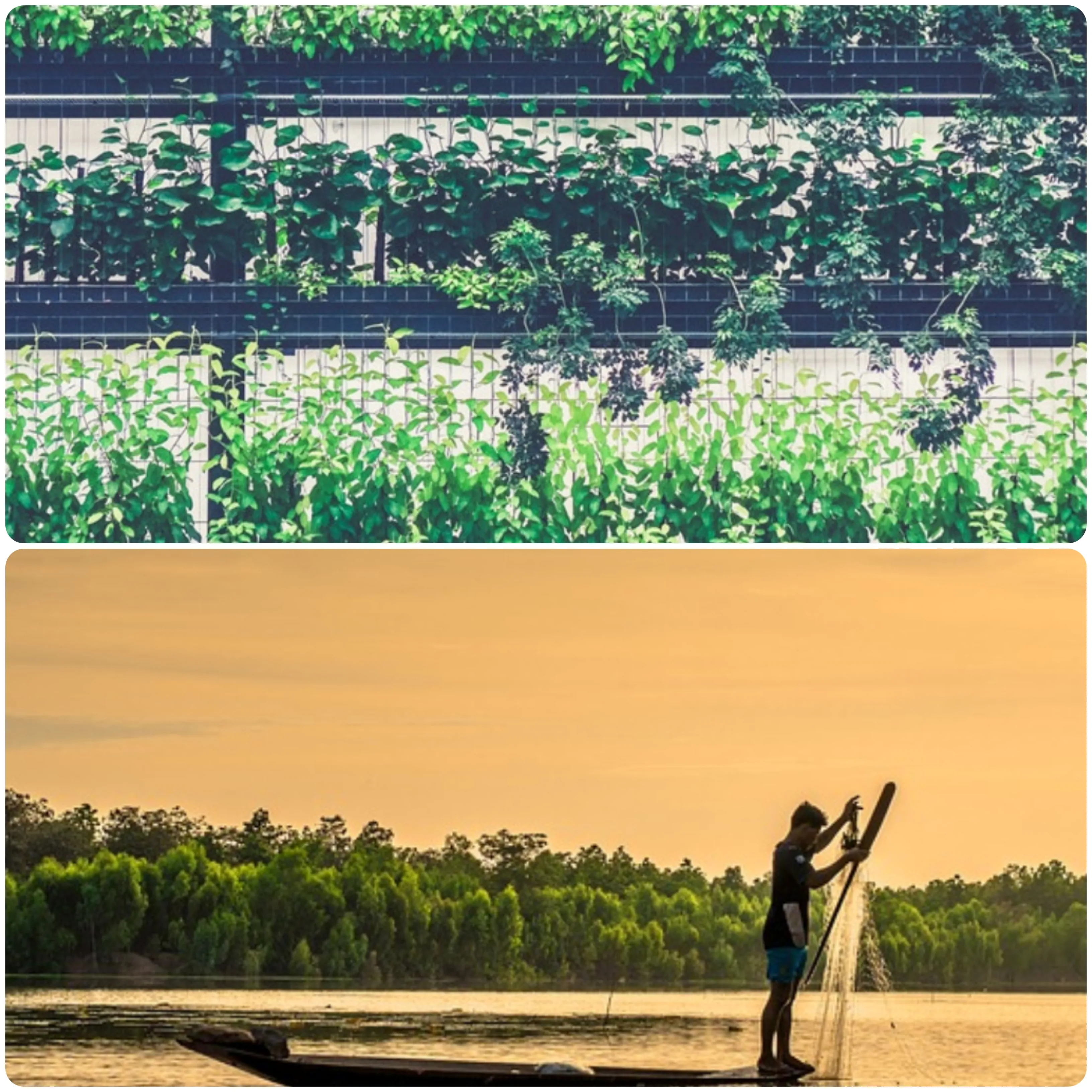 Price:

$128.00
This is a collection of financial model templates related to the Agriculture Industry.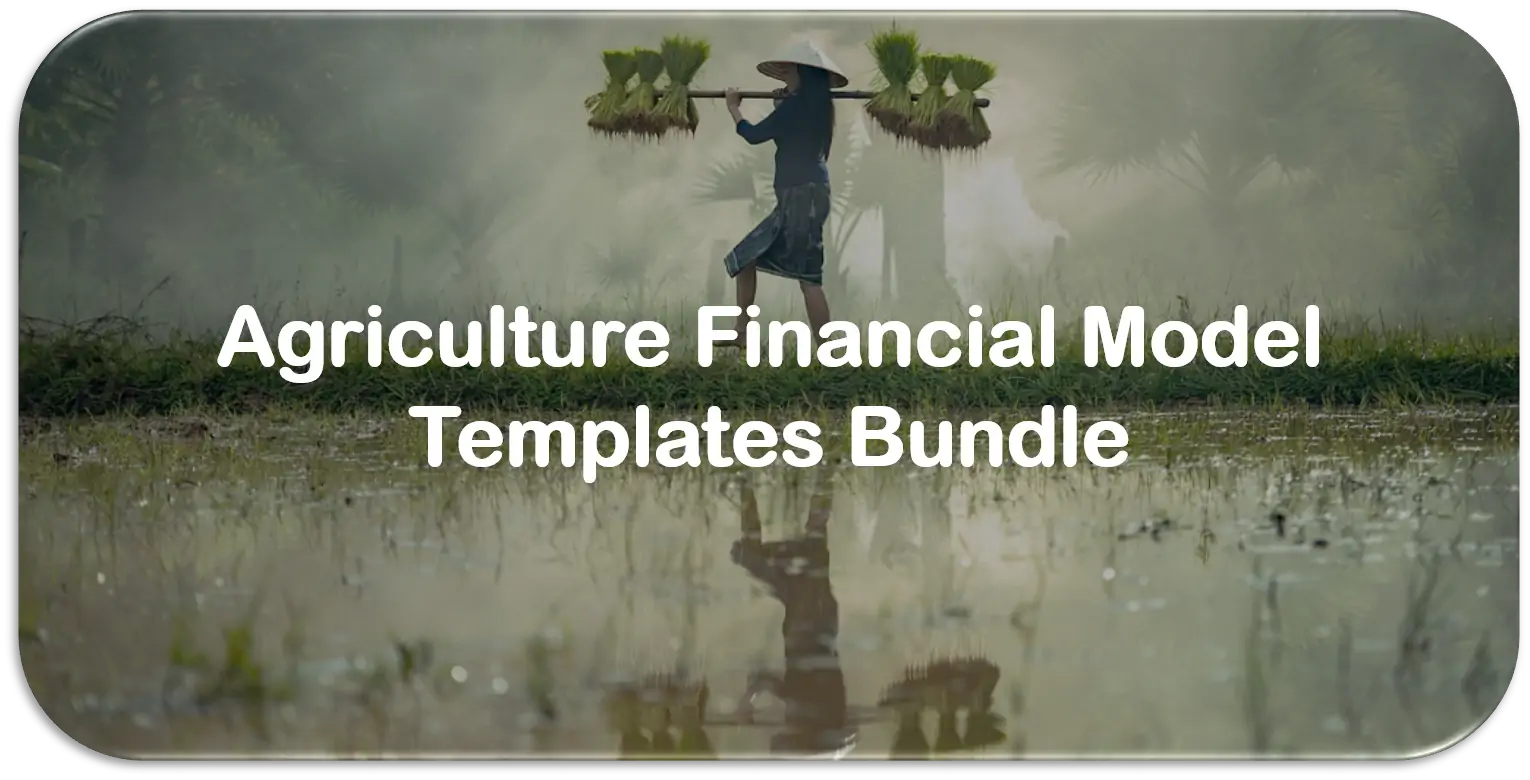 Price:

$123.00
This is a collection of financial model templates for businesses in the Agriculture Industry and its related sectors.
Starting at: $99.00
I have added all the industry specific financial models all into one bundled package. Included Models: 1. Mining Operation 2.…