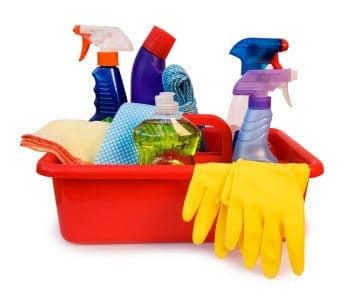 Cleaning, Financial Model, Service Businesses
Break-Even, Cash Flow Projections, Debt Schedule, Excel, Financial Feasibility, Financial Projections, IRR (Internal Rate of Return), Private Equity Waterfall Distribution Models, Pro-Forma, ROI
Video Tutorial:
*Updated to have the potential for exit proceeds per an exit multiple applied to annual revenue. All logic updated accordingly.
Welcome to the cleaning/janitorial services financial model. This model can serve as a janitorial services business plan or for setting up a cleaning business.
The basic function is you build your revenue and cost assumptions by changing all the cells in light yellow to fit what you plan to do with your cleaning business or when starting a janitorial business.
This cleaning business model allows you to model out how many workers you want, the month you plan on them starting, the revenue they generate per hour, and the number of hours worked per month.
For cost assumptions used in a janitorial business plan, your main cost is the wages paid to your workers. The hours/worker names/dates all auto-populate based on what you put in the rev. assumptions as they must match.
There is functionality built-in for operating costs outside of labor as well as startup costs for things like cleaning supplies/equipment/storage building if needed and many other open fields to fit your situation.
Continuing with the janitorial business plan, Cell G33 on the cost assumptions tab lets you define all your financing assumptions if applicable for this cleaning business model. This can be especially useful when setting up a cleaning business or when working on the financing side of a janitorial services business plan.
Then we come to the actual plan to get the business started. You need cash, either your own, the banks, or investors….or a combination when starting a janitorial business.
So on the 'front' tab, you can write in if an investor is contributing by putting an amount. They will in-turn get a % of earnings relative to the investment.
Note that the earnings on the waterfall distribution are after debt service.