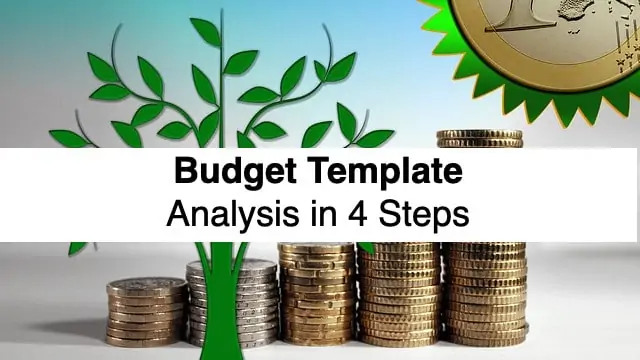 The budget analysis is summarized in form of a dashboard containing traffic lights tracking the budget as per the latest Actuals available and charts to compare Sales and EBITDA on a monthly basis. The budget template contains monthly tables and comparisons are available for further analysis.
Here a short explanation of how the analysis works.
The dashboard of the budget analysis template focuses on the following questions:
Are we on target to meet the budgeted targets? We have traffic lights tracking the achievement of targets related to revenues, gross profit margins, OPEX, EBITDA, and EBITDA Margins
Step 1: How are we doing on a monthly basis? (Actuals vs. Budget)
Step 2: How are we doing on a cumulated basis? (Cumulative Actuals vs. Budget)
Step 3: How are we doing compared to last year? (This year vs. previous year)
Step 4: How does an updated (rolling) Forecast compare to the initial Budget? (Updated Forecast vs. initial Forecast)
By answering these questions, a more solid understanding of a company's budget can be obtained. Detailed schedules related to the budget, actuals, variances are available for further analysis.
The budget analysis template includes the following worksheets:
Title
Configuration
Dashboard
Overview (Actuals and Budget this year, Variance, Updated Forecast, Budget, and Actuals last year)
Inputs This Year
Inputs Last Year
Calculations
Chart Data
The excel budget template is available in two model versions, a free PDF Preview, and a fully editable Excel spreadsheet template.
File types:
– .xlsx
– .pdf