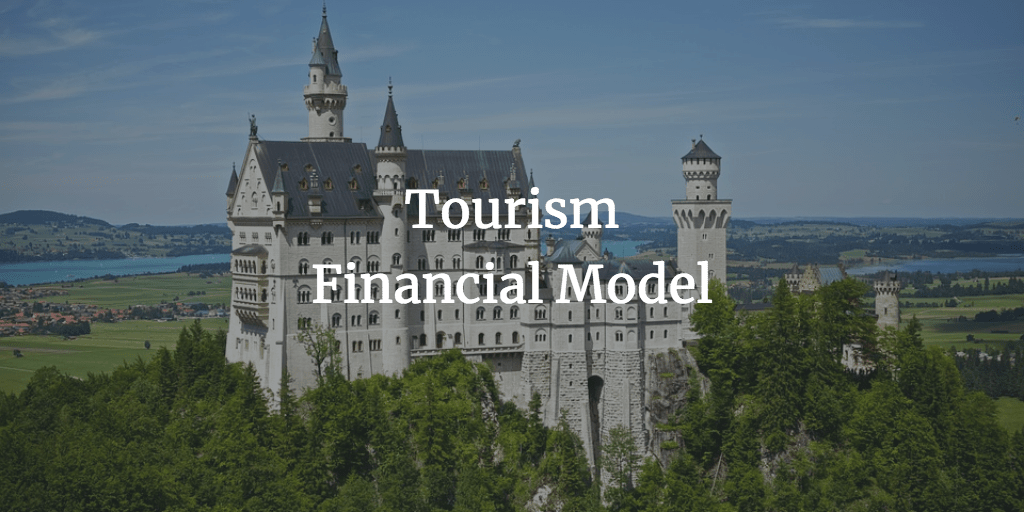 Financial Model, Hospitality, Tourism & Attractions
10-year financial projections, Budgeting, Cash Flow Projections, Dashboard, DCF Model, Excel, Financial Feasibility, Financial Model, Financial Projections, Financial Statements, IRR (Internal Rate of Return), NPV (Net Present Value), Revenue Projections, Sensitivity Analysis, Startup Financial Models, Three Statement Model | Three Financial Statements, Uses and Sources of Funds, Valuation
This financial model template helps you to come up with a bottom-up forecast for a new tourism project such as a cable-car company, a visitor park, a museum or any other tourist attraction driven by the number of visitors.
Different revenue models monetize your stream of visitors, e.g. through entrance fees, parking fees, transport fees or revenue from operating a restaurant, hotel or small shop. The forecasts result in a monthly budget and a 10-year financial forecast for the financial statements of the company. Based on those projections the model calculates the financial feasibility in the form of NPV and IRRs as well as the funding required.
The tourism project model (in Excel) contains the following:
Dashboard with key assumptions and Summary of the Output of the model
Detailed revenue model

Revenues from Pick-up Services
Revenues from Transport Services (e.g. a Cable Car)
Revenues from Entrance Fees (e.g. a visitor park)
Parking Revenues
Revenues from a Restaurant
Revenues from a Hotel
Revenues from a Retail Store
Revenue from Premium Attractions
Subsidy income

Detailed Monthly Budget, Calculation of monthly Profit & Loss (at EBITDA Level)
Allocation of Yearly Costs to specific months of the year to account for eventual seasonality effects
10 Year Financial Forecast: Income Statement, Balance Sheet, Cash Flow Statement
Calculation of the Project's Net Present Value (NPV), Unlevered IRR and Levered IRR
Calculation of Funding Required
Uses and Sources of Fund Table
Calculation of Investor IRR depending on their Equity Stakes
Sensitivity Analysis for Unlevered and Levered IRR for the main value drivers
Debt Schedule
Fixed Asset Schedule
Assumption Sheet
Financial Ratios
The model can also be used to build up a financial case when raising funding from investors or from banks.
The model is available as full Excel Version and as a PDF Demo Version.
This Video explains how the model works: