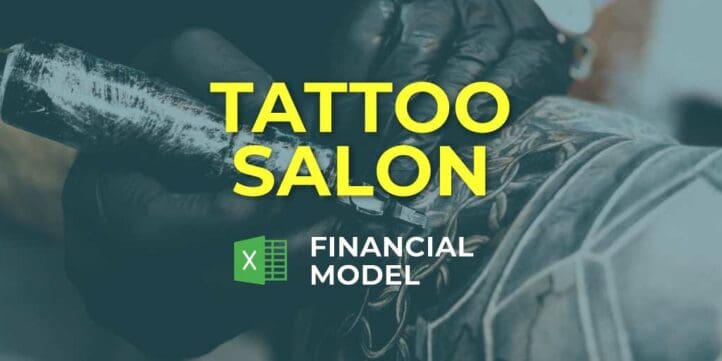 Beauty Shops & Centers, Financial Model, Service Businesses
5-year financial projections, Amortization, Break-Even, Budget, Budgeting, Business Valuation, Cap Table, Cash Flow Analysis, Cash Flow Projections, Cost Calculation, Cost Projections, DCF Model, Debt Amortization, Debt Schedule, Excel, Financial Debt, Financial Feasibility, Financial Model, Financial Modeling, Financial Planning, Financial Projection, Financial Projections, Financial Reporting, Financial Statements, Financing, Forecast, Forecasting, Fundraising, Investor Cash Flows, KPIs (Key Performance Indicators), Loans, Pro-Forma, Profitability Analysis, Revenue Projections, Scenario Analysis, Startup Financial Models, Three Statement Model | Three Financial Statements, Valuation
NOTE: Single-User pertains to a limited Single User License where the template can only be used by one single user; while Multi-User is a license for users sharing the template with up to 20 members. Please refer to Terms of Use and License and Permitted Use for clarification.
TATTOO SHOP PRO FORMA TEMPLATE EXCEL KEY FEATURES
Video tutorial:
Prove You Can Pay Back the Loan You Requested
When you apply for a business loan, bankers will study your Statement Of Cash Flows in an attempt to answer this question: Can this business pay back the loan? Requesting a loan without showing your Cash Flow Pro Forma for paying it back is a common way to land in the rejection pile. It is exceptionally accurate if your current cash flow won't cover all of your monthly operating expenses — plus your loan payment. Don't fall into this kind of situation. Use Projected Cashflow Statement to strengthen your case by showing the banker exactly how you plan to use the loan and when you will start repaying the debt. This type of forecasting helps you create a road map that can impress a lender with the confidence they need to approve your loan.
Confidence in the future
Using our financial model, you can effectively plan, prevent risks, manage stocks and Cash Flow Statement Forecast and foresee your prospects for the next 5 years.
Identify potential shortfalls in cash balances in advance.
The Tattoo Shop Financial Model In Excel Template works like an 'early warning system.' It is, by far, the most significant reason for a Projected Cashflow Statement.
All necessary reports
When creating a Tattoo Shop Startup Financial Model, you will not need to independently prepare financial reports and study the requirements for them. Our Excel template contains all the necessary reports and calculations that correspond with the lenders demand.
Simple and Incredibly Practical
Simple-to-use yet very sophisticated Tattoo Shop Finance Projection. Whatever size and stage of development your business is, with minimal planning experience and very basic knowledge of Excel you can get complete and reliable results.
Save Time and Money
Tattoo Shop Budget Financial Model allows you to start planning with minimum fuss and maximum of help. No writing formulas, no formatting, no programming, no charting, and no expensive external consultants. Plan the growth of your business instead of fiddling around with expensive techy things.
REPORTS and INPUTS
Valuation
This Tattoo Shop Financial Model Excel Template contains a valuation analysis template that will allow users to perform a Discounted Cash Flow valuation (DCF). It will also help users analyze such financial metrics as residual value, replacement costs, market comparables, recent transaction comparables, etc.
Break Even
This Tattoo Shop Financial Model Excel has a break even excel tab that predicts the period within which the company is supposed to move to a new level, i.e., start to bring profits to its owners. break even point excel uses forecasted revenues and expenses and makes Pro Forma Budget on the period when its overall revenues become significantly bigger than costs.
CAPEX
A capital expenditure (CAPEX) reflects the company's investment in a business. Such an investment can be made in a piece of manufacturing equipment, an office supply, a vehicle, or others.
A CAPEX is typically steered towards the goal of rolling out a new product line or expanding a company's existing operations. The company does not report the money spent on CAPEX purchases directly in the profit and loss projection. It reflects these expenses as an asset in the balance sheets and, at the same time, deducts a part of this amount in the form of depreciation expenses for several years.
Dashboard
The financial dashboard in our Excel Financial Model Template is a great financial planning tool that helps to display the results of financial analysis. This financial summary in the form of charts and graphs will help analysts to explain clearly numbers from the financial statements.
With this dashboard's help, users can analyze and present to other stakeholders' revenue forecasts, financial margins, profit charts, and separate items from the balance sheet, profit and loss proforma, and cash flow statement forecast.
Burn and Runway
This Tattoo Shop P&L Projection automatically calculates the cash burn rate based on the inputs from other spreadsheets, in particular, from the cash flow statement projection.
Financial Statements
The template has a three-statement P&L Projection with integrated proformas. It allows users to create a company's Balance Sheet, profit and loss statement proforma, and a cashflow forecast with minimum efforts. For these proformas, users can input either historical or forecasted financial data. Forecasted financial statements show how a company will perform under various circumstances and allow users to integrate different assumptions in the 3 Way Forecast Model.
For example, the company's management can see the economic impact of its decisions, such as price changes.
Our well-built Tattoo Shop Financial Projection shows stakeholders how the company's functions work together and how management's decisions impact its overall financial performance.
Liquidity KPIs
Quick Ratio or Acid-Test Ratio. The quick ratio or acid-test ratio uses a firm's balance sheet data to analyze if it has sufficient short-term assets to cover its short-term liabilities. This metric ignores less liquid assets like such as inventory.
File types:
Excel – Single-User: .xlsx
Excel – Multi-User: .xlsx
Free Demo – .xlsx