The Shrimp Farm Financial Model assists shrimp farm operators to derive a budget and financial forecast of the expected operations of their shrimp farm.The model forecasts all revenues and costs for shrimp broodstock, hatchery, nursery and grow out operations. The business plan's cash flows can be used to value the shrimp farm based on a standard Discounted Cash Flow (DCF) Valuation.
The model highlights:
10 year forecast

Operating Assumptions
Income Statement
Balance Sheet
Cash Flow Statement
Fixed Assets and CAPEX
Cost structure in USD/lbs

Shrimp farming assumptions

Feed conversion ratio
Mortality ratio
Hatchery ratio
etc.

DCF Valuation
Sensitivity analysis (only full version)
The financial model provides a framework to derive a detailed business plan and cash flow forecast as required by investors in a shrimp farming operation.  The financial model is available in two versions, one with only the input cells editable (LITE) and all cells editable as well as a sensitivity analysis for key value drivers (FULL Version).
Filetype: .xlsx (Microsoft Excel 2008 for Mac)
Shrimp Farm Valuation & Sensitivity Analysis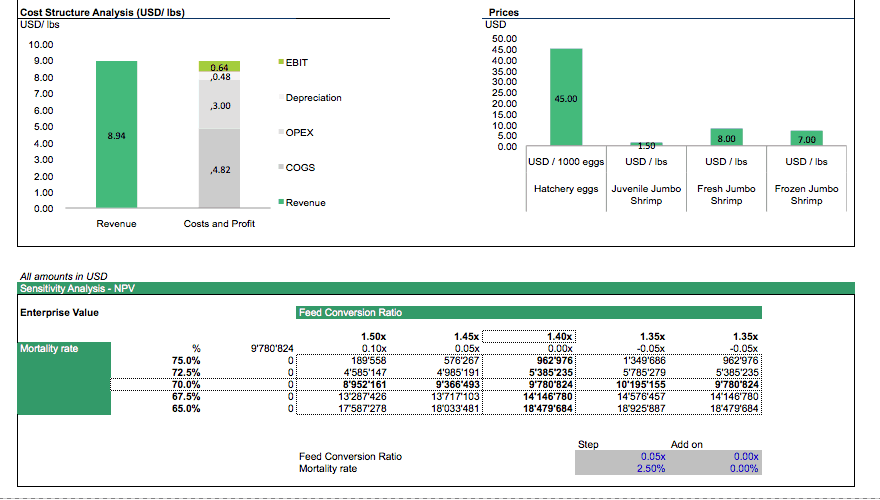 Shrimp Farm Financial Model Assumptions
Shrimp Farm DCF Valuation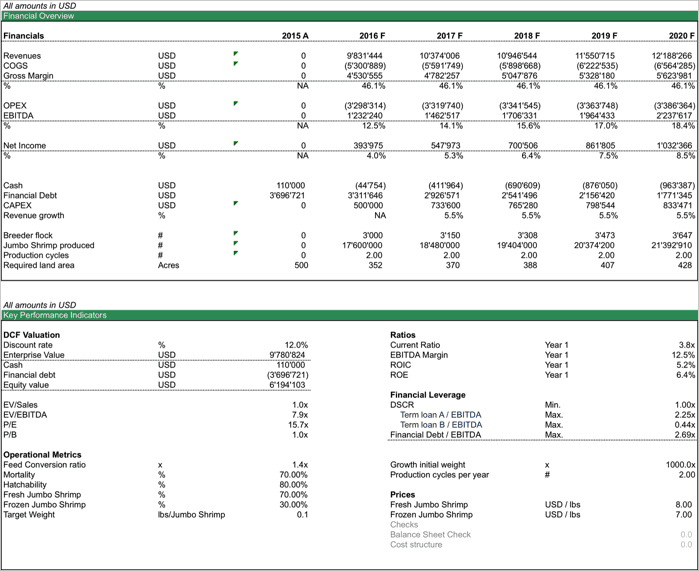 Shrimp Farm Cash Flow Forecast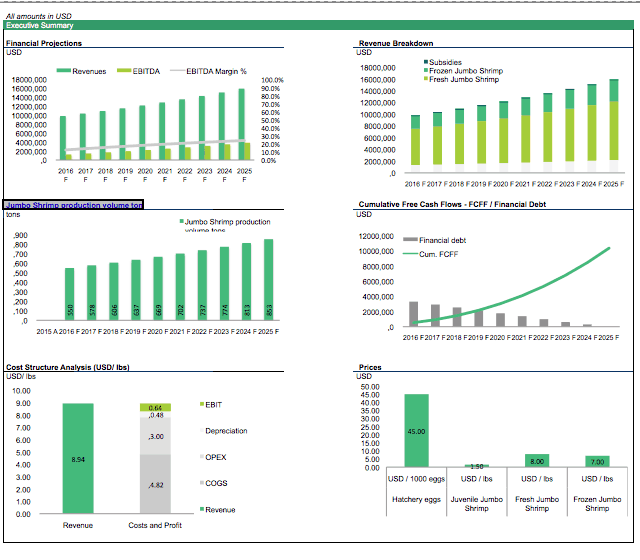 Get these templates too for a discount!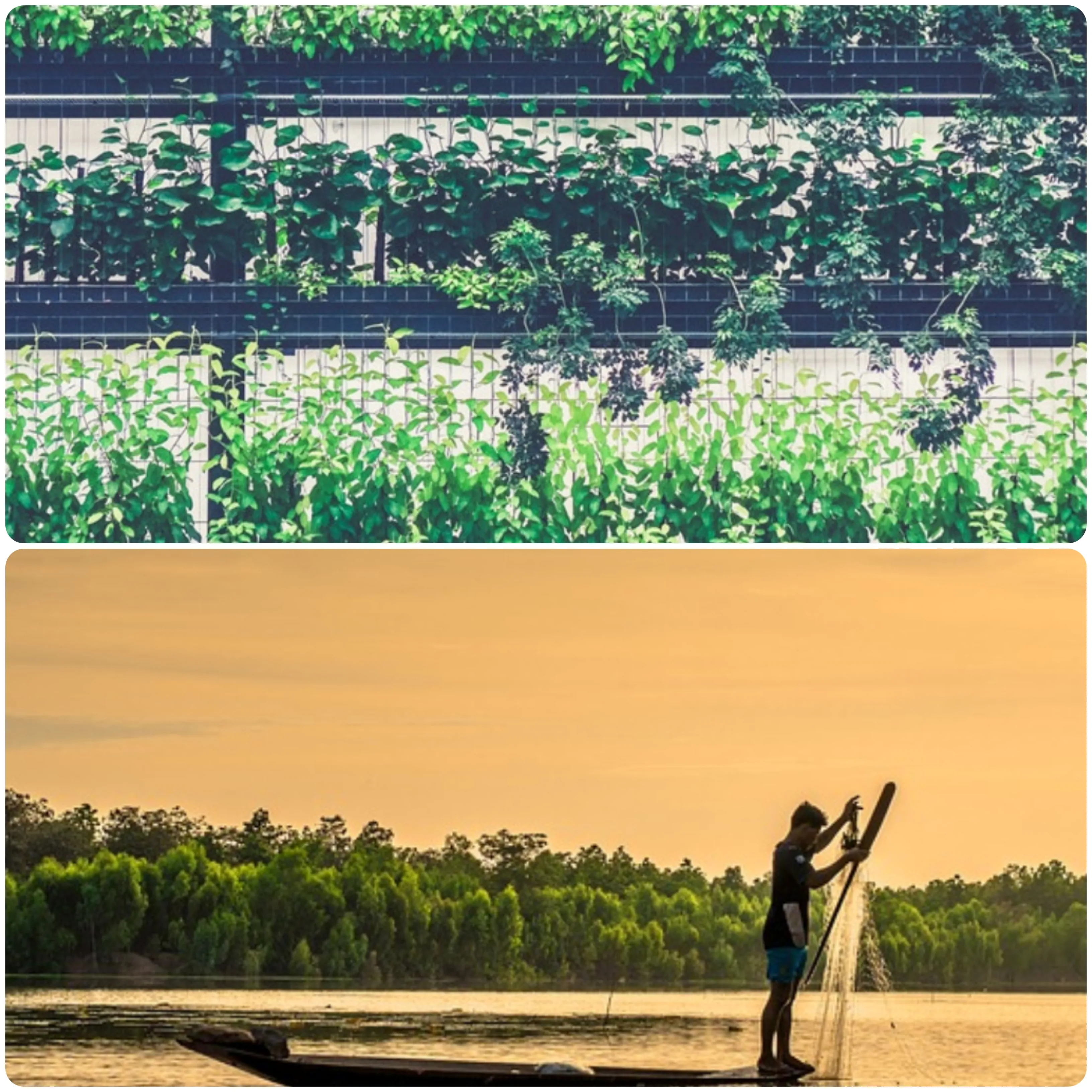 Price:

$128.00
This is a collection of financial model templates related to the Agriculture Industry.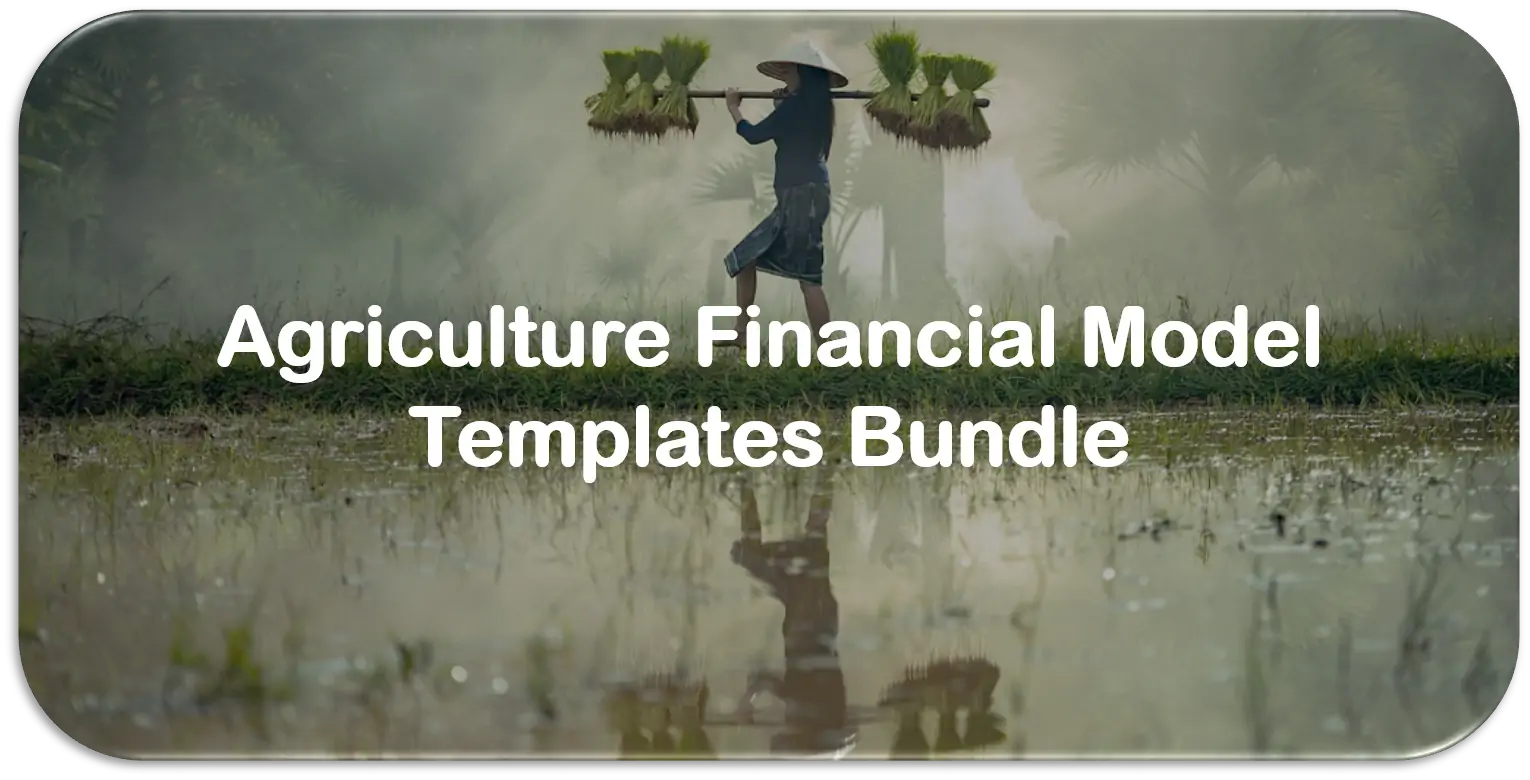 Price:

$123.00
This is a collection of financial model templates for businesses in the Agriculture Industry and its related sectors.
Starting at: $99.00
I have added all the industry specific financial models all into one bundled package. Included Models: 1. Mining Operation 2.…