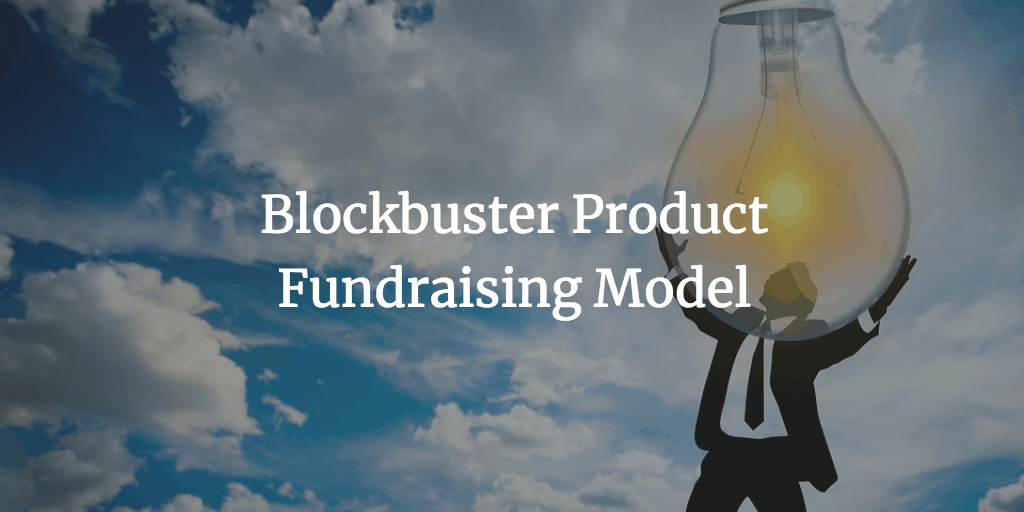 Financial Model, Manufacturing
10-year financial projections, Business Valuation, Dashboard, DCF Model, Excel, Financial Feasibility, Financial Model, Financial Projections, Financial Statements, Forecasting, Investor Cash Flows, IRR (Internal Rate of Return), NPV (Net Present Value), Sensitivity Analysis, Three Statement Model | Three Financial Statements, Uses and Sources of Funds, Valuation
This is a Excel financial model template for a single blockbuster product which requires funding. Blockbuster products normally experience huge demand so that when launching the product, installing new production capacity and ramping up production usually is the main bottleneck. This financial model templates forecasts the market launch of a single blockbuster product which needs to obtain funding from equity investors to install the required production capacity. Production is assumed on a per unit cost basis where some of the equipment like tools and machineries will be purchased but production is made with the help of a contractor (outsourced production).
The model focuses especially on the effects of adding new production capacity and the resulting need for financing. A Uses and Sources of Funds tables then analyses how much equity investment is required, a table allocates the desired equity stakes and the model calculates the investor profits and returns for up to 10 investors.
A walkthrough of the financial model template is provided below:
The highlights of this Excel financial model template are the following:
Model template focuses on the production and the marketing for a single blockbuster product
Executive Summary Sheet with main results of the financial model and Key Assumptions
Detailed forecast of the installed production capacity (units per day) and production utilization factor (%) for the next years
Forecast includes up to 10 different sales channels with potential different pricing structures
Simplified production cost assumptions based on per unit cost for production (e.g. when production can be outsourced), assembly, packaging and shipping
Operating costs such as Sales & Marketing, General & Admin and other operating costs forecasted as % of revenues
DCF Valuation of the company
Calculation of required funding amount based on Free Cash Flow to Firm Analysis
Uses and Sources of Funds Table
Investor Return Analysis for up to 10 different investors and based on flexible exit scenarios (choose any year which you assume the investors will exit their investment)
Table which compares the equity stakes and number of shares for each investor
Pre- and Post Money Valuation, compares price per share and the value per share of the DCF Analysis
Three Statement model with forecasted Income Statement, Balance Sheet and Cash Flow Statements over the next 10 years
Debt Schedule
Fixed Asset Schedule
Calculation of the main financial ratios
Various charts and graphs
Sensitivity table which simulates a change in the Discount Rate, Exit EV/EBITDA Multiple, EBITDA Margin and Additional production capacity on either the Enterprise Value or the Equity Value resulting from the DCF Valuation of this company.
This financial model template comes as Excel file and contains no Macros. It can serve as an ideal framework when preparing a fundraising case for a single blockbuster product and you need to demonstrate the ramp-up and the potential of this product.
Note: In case model requires too much time to update, either delete the sensitivity table and remove the corresponding links in the model or set the calculations preferences in Excel to "Calculate Automatically without data tables" (so data tables are not every time updated you press enter).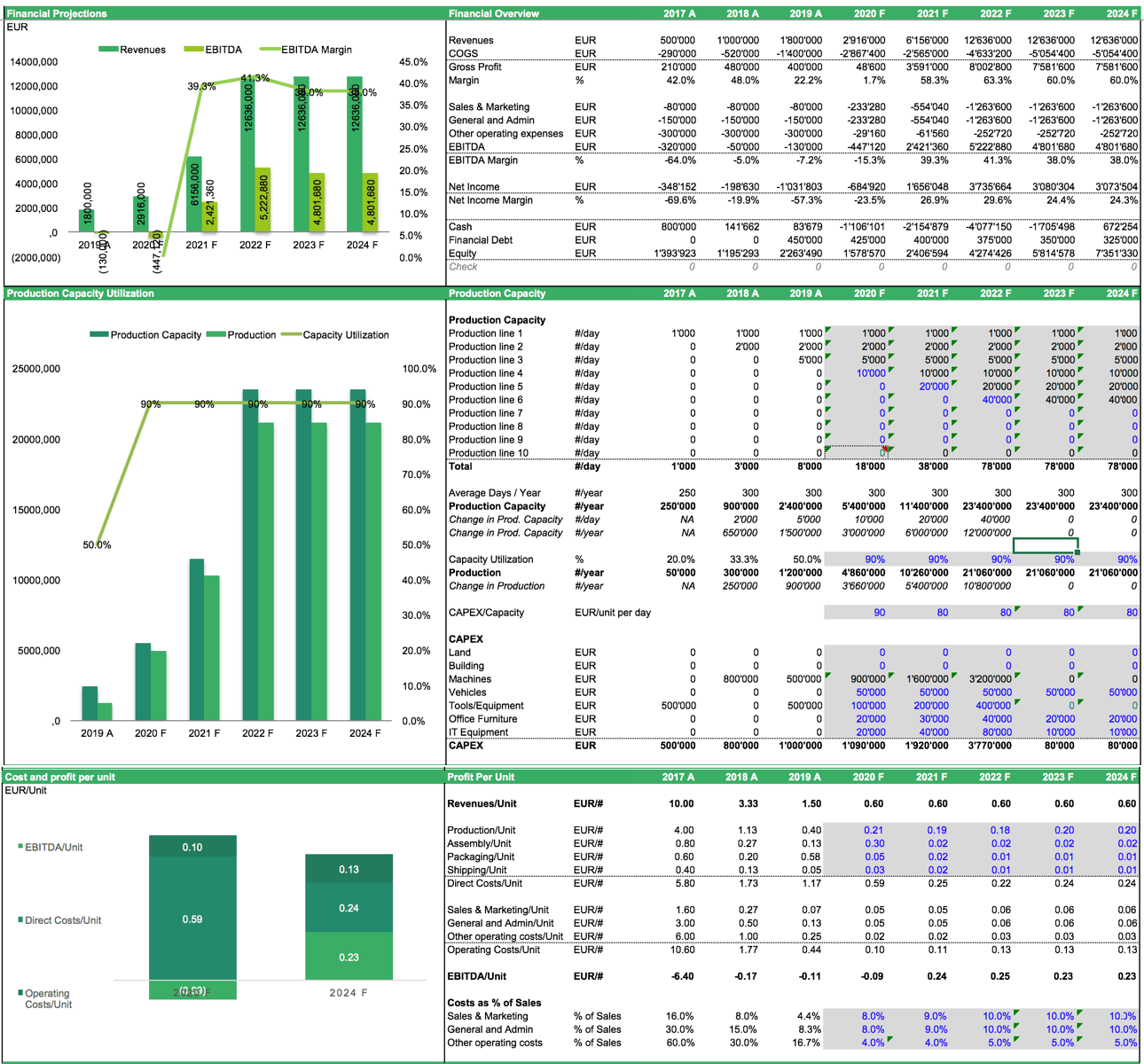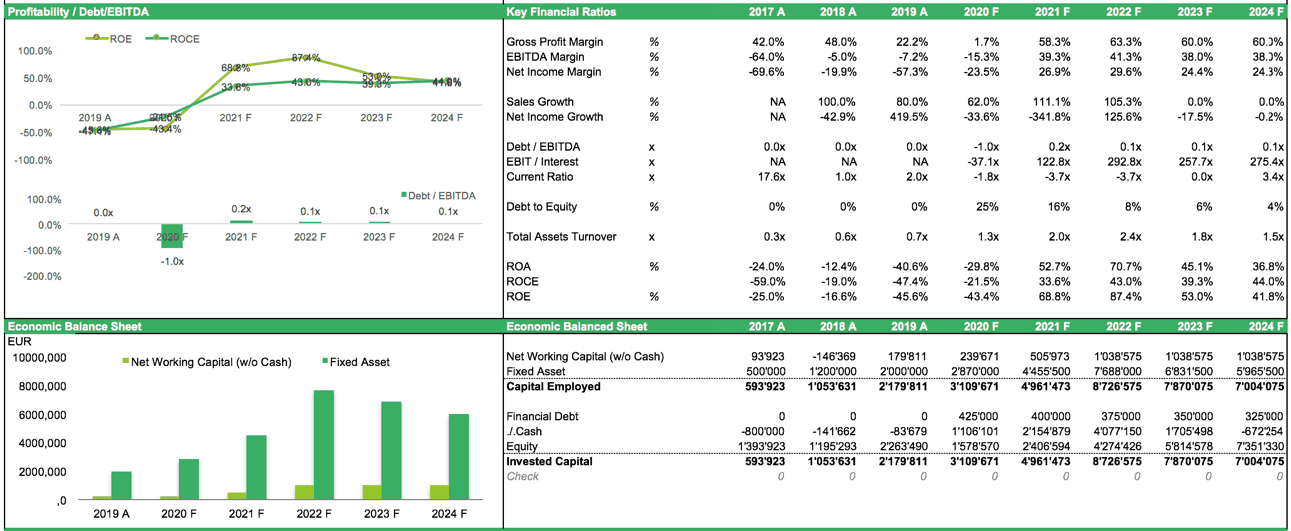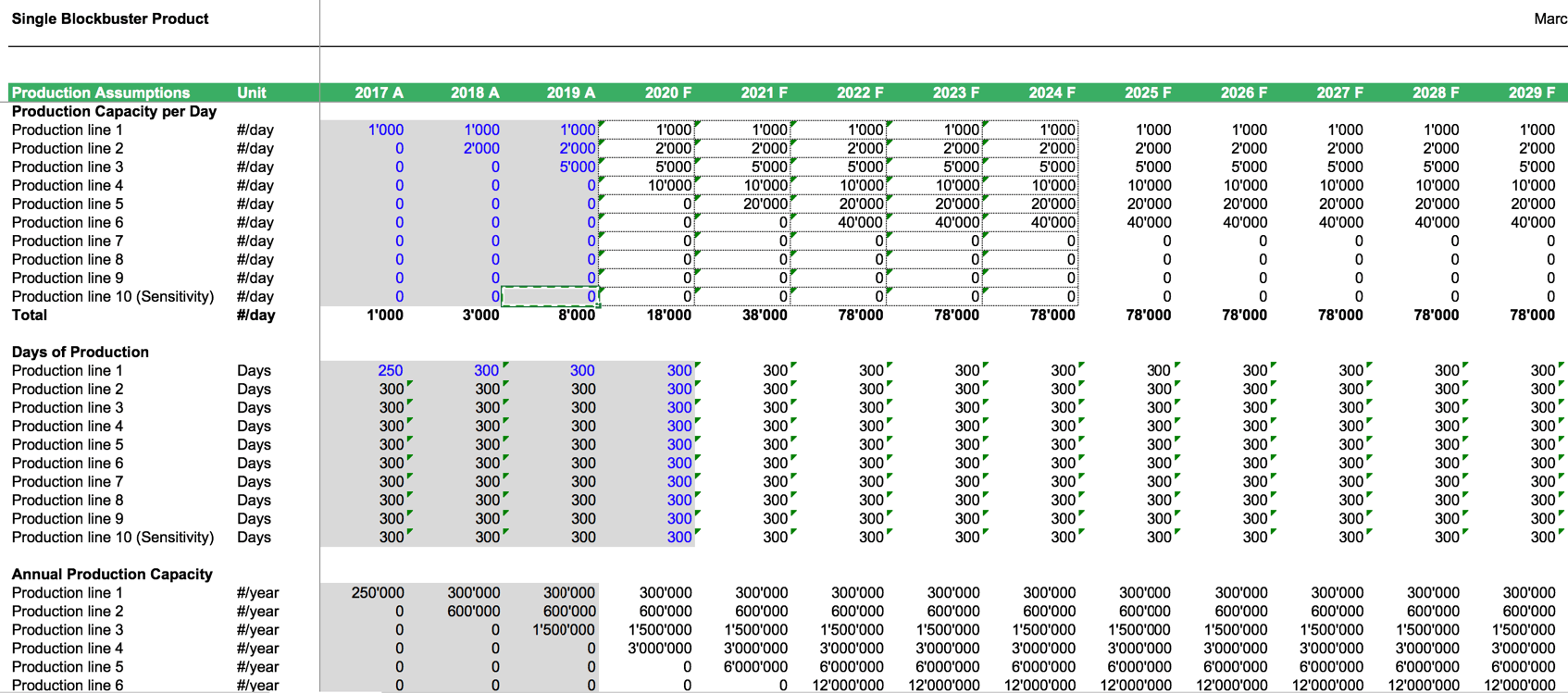 Get these templates too for a discount!