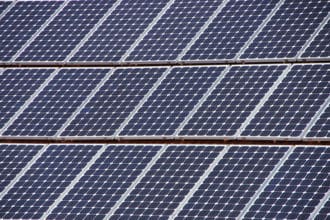 The Solar Energy Financial Model forecasts the expected financials for a Solar Park project and calculates the IRR for the Project, Equity Investors and the Project's NPV.
The model template includes:
Executive Summary section with charts, key financials and the main assumptions of the solar solar park
Key assumptions include:

Installed capacity
Yearly yield degression factor
Lifespan of the project
Hours of sunlight captured per year
Pricing model with two sources of revenues

Market price for electricity
Premium for Solar Energy Certificate

Yearly financial projections and projected Financial Statements (Income Statement, Balance Sheet and Cash Flow Statement)
Debt schedule which models two layers of financial debt (junior and senior debt)
Fixed asset depreciation schedule
Forecasted financial ratios such as Debt/EBITDA, Debt Service Coverage Ratio (DSCR), current ratio, ROE, ROIC
Net Present Value (NPV) via the Discounted Free Cash Flow (DCF) method
Payback period based on Free Cash Flows to Firm (FCFF)
Project IRR and Equity IRR
Reader and print-friendly layout including charts and graphs
The Solar Energy Financial Model provides an simple framework to quickly analyze the financial feasibility of a solar park project. The worksheet allows to evaluate the effect of any change in the assumptions on the IRRs and NPV and engineer an appropriate financing structure for a Solar Park Project. A walk-through of the model is provided here:
The model is available in two versions, a PDF Demo Version and the Full Excel Version with all cells editable. The current version of the model is 4.1 .
Filetypes:
PDF Adobe Acrobat Reader
.xlsx (Microsoft Excel)
Users who purchased Solar Energy Financial Model, also purchased: