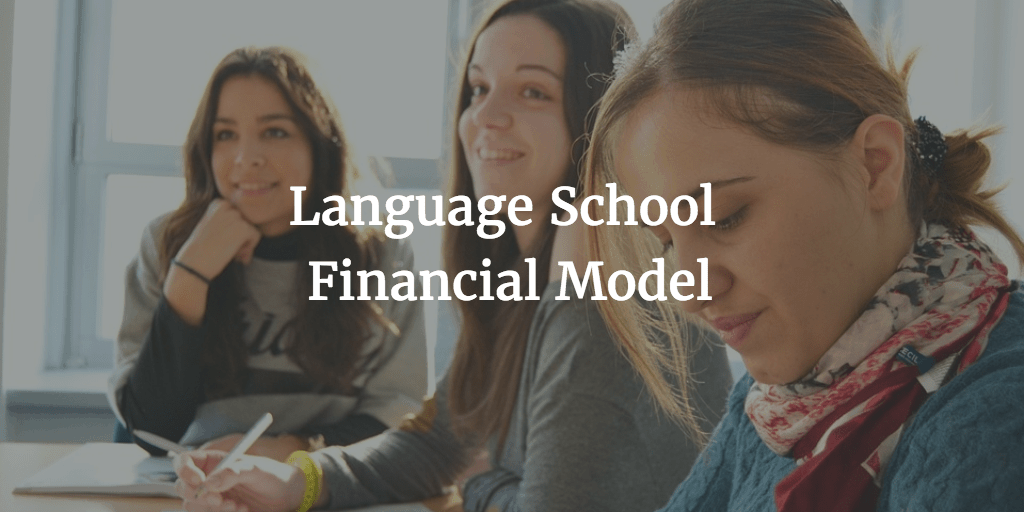 The purpose of the model is to forecast the cash flows in form of a financial model in Excel when starting a new language school or to value an existing language school via Discounted Cash Flow (DCF) analysis.
The language school financial model allows you to prepare a business plan for a language school operator. The excel model breaks down the sources of revenues, forecasts number of students and teachers required and projects the financial statements going forward. Investors then can calculate their Investor IRR based on a cash in / cash out consideration.
The highlights of this financial model template are:
Monthly EBITDA projections up to 5 years (60 months) with detailed breakdown of courses, number of students, number of teachers required, costs per course, occupancy rates varying by month etc.
Yearly Financial Statements. The model comes up with yearly financial projections of the Income Statement, Balance Sheet and Cash Flow Statement
Discounted Cash Flow (DCF) Valuation Analysis allows to come up with a DCF value for the language school. Terminal value is calculated with simple EV/EBITDA exit multiple
Calculation of Investor IRR based on how much cash he needs to put in (Equity) and how much cash he receives (Dividends and Exit proceeds)
Table with Uses and Sources of Funds. Uses of Funds are broken down in

CAPEX required
A reserve to cover first year's losses
Investment required to build up Net Working Capital
The model therefore provides a solid framework to analyse the feasibility of setting up a new language school. All results are summarized on a user friendly Executive Summary page.
For instructions how to use the model, please refer to the FAQs.
Apart from the model in Excel (where all cells are editable) we also offer a PDF as preview.
Filetype: .xlsx (Microsoft Excel 2008 for Mac)