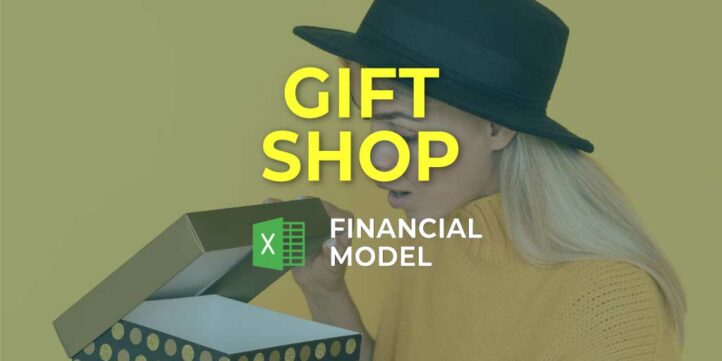 Financial Model, Kiosks, Retail, Service Businesses, Specialty Stores
5-year financial projections, Amortization, Break-Even, Budgeting, Business Valuation, Cap Table, Cash Flow Analysis, Cash Flow Projections, Cost Calculation, Cost Projections, DCF Model, Debt Amortization, Debt Schedule, Excel, Financial Debt, Financial Feasibility, Financial Model, Financial Modeling, Financial Planning, Financial Projection, Financial Projections, Financial Reporting, Financial Statements, Forecast, Forecasting, Investor Cash Flows, KPIs (Key Performance Indicators), NPV (Net Present Value), Pro-Forma, Profitability Analysis, Revenue Projections, Startup Financial Models, Three Statement Model | Three Financial Statements, Uses and Sources of Funds, Valuation, WACC (Weighted Average Cost of Capital)
NOTE: Single-User pertains to a limited Single User License where the template can only be used by one single user; while Multi-User is a license for users sharing the template with up to 20 members. Please refer to Terms of Use and License and Permitted Use for clarification.
GIFT SHOP FINANCE PROJECTION KEY FEATURES
Video tutorial:
Simple and Incredibly Practical
Simple-to-use yet very sophisticated Gift Shop Three Statement Financial Model. Whatever size and stage of development your business is, with minimal planning experience and very basic knowledge of Excel you can get complete and reliable results.
Great Value for Money
Use a robust and proven Gift Shop 3 Way Forecast Model based on years of experience at an affordable price. This financial model has a one-off payment and absolutely no hidden fees or monthly payments.
Currency for inputs and denomination
In Finance Projection define any currency code or symbol and preferred denomination (e.g. 000s) to reflect your preferences.
Spot problems with customer payments
Preparing the Startup Cash Flow Projection encourages the business to look at how quickly customers are paying their debts. Identify unpaid invoices and take necessary actions to make them pay.
External stakeholders, such as banks, may require a regular forecast.
If the business has a bank loan, the bank will ask for a Gift Shop Financial Projection Template regularly.
Predict the Influence of Upcoming Changes
Does your company plan to purchase new equipment or to launch a new product? Startup Cash Flow Projection enable you to obtain a complete picture of the effect that specific changes will have on your Pro Forma Cash Flow Projection. When planning your finances in the Projected Cashflow Statement, you will forecast cash inflows and outflows based on future invoices, bills due, and payroll. You can then create multiple 'what if' scenarios, such as buying new equipment to choose the best way for you. Forecasting shows you how the upcoming changes will affect your cash balance.
REPORTS and INPUTS
Valuation
This Gift Shop P&L Projection contains a valuation analysis template that will allow users to perform a Discounted Cash Flow valuation (DCF). It will also help users analyze such financial metrics as residual value, replacement costs, market comparables, recent transaction comparables, etc.
Performance KPIs
Lead-to-client conversion rate. Lead-to-Client Conversion Rate is an essential metric for the businesses that attract new clients with the Internet, social media, and other similar channels. Leads do not turn into customers automatically. Company's sale team need to convert these leads into actual customers.
The Lead-to-Conversion business metric is a good measure of the sales team's performance. Moreover, it indicates the quality of your product. If you have a low conversion rate, it may sign that your product is not attractive to the customers.
Top Revenue
The Top revenue tab in the Three Statement Financial Model Template shows off the financial information regarding each of your offerings. In particular, with the help of this Gift Shop Financial Model, you can obtain an annual breakdown of your revenue streams, including the revenue depth and revenue bridge.
Break Even
A break even excel tab in this Financial Model Excel shows the break even point excel. This calculation illustrates when your company is supposed to become profitable. In other words, a break even formula excel indicates when the company's overall revenues exceed its expenses.
Costs
A Gift Shop 3 Way Forecast Model is an important financial tool that enables users to identify actual and forecasted expenditures, as well as financial resources needed to cover these costs. With a well-developed cost budget, you can see the areas where you can save money and the areas of high priority. As a part of a business plan, the cost budget supports the process of pitching to investors and loan applications.
Dashboard
The All-in-one dashboard in this Gift Shop Financial Model Excel contains all core financial inputs and core start-up metrics critical for the companies' financial analysis. It reflects the financial data from a Balance Sheet, an statement of profit and loss proforma, and a cash flow statement projection. Moreover, users can obtain financial information in the form of graphs or charts.
Liquidity KPIs
Current Ratio. The current ratio is a liquidity ratio that helps users measure a company's ability to meet short-term obligations that should be paid within a year. This financial metric tells investors how a company can maximize the current assets on its balance sheet to cover its current debts.
File types:
Excel – Single-User: .xlsx
Excel – Multi-User: .xlsx
Free Demo – .xlsx