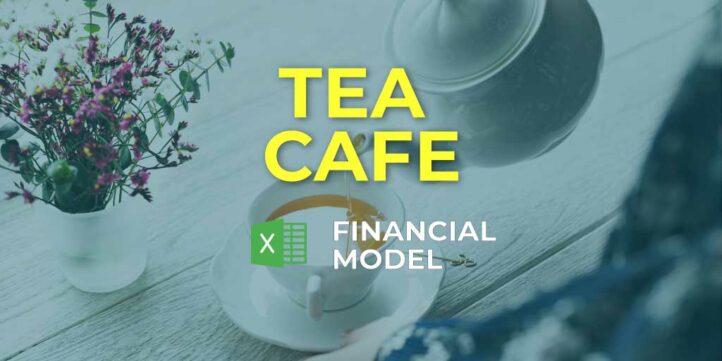 Cafes & Bars, Financial Model, Hospitality, Retail
5-year financial projections, Break-Even, Budgeting, Business Valuation, Cap Table, Cash Flow Analysis, Cash Flow Projections, Cost Projections, Dashboard, DCF Model, Debt Amortization, Debt Schedule, Financial Feasibility, Financial Model, Financial Modeling, Financial Planning, Financial Projection, Financial Projections, Financial Reporting, Financial Statements, Forecasting, Investor Cash Flows, KPIs (Key Performance Indicators), Post Money Valuation, Pre Money Valuation, Pro-Forma, Profitability Analysis, Revenue Projections, Startup Financial Models, Terminal Value, Three Statement Model | Three Financial Statements, Uses and Sources of Funds, Valuation, WACC (Weighted Average Cost of Capital)
NOTE: Single-User pertains to a limited Single User License where the template can only be used by one single user; while Multi-User is a license for users sharing the template with up to 20 members. Please refer to Terms of Use and License and Permitted Use for clarification.
TEA CAFE EXCEL PRO FORMA TEMPLATE KEY FEATURES
Video tutorial:
Track your spending and staying within budget
Have you written a vague idea of cash inflows and cash outflows on the back of a napkin? All is well and good. Looking at the pro forma income statement for startup will give you a snapshot of the past business performance, but it won't show the future in terms of the Projected Cash Flow Statement. With a cash flow statement forecast, you can plan future cash inflows and cash outflows and compare it to the budget, which can be invaluable information.
External stakeholders, such as banks, may require a regular forecast.
If the business has a bank loan, the bank will ask for a Tea Cafe Startup Financial Model regularly.
Avoid Cash Flow Shortfalls
Unexpected Cash Flow Statement Proforma shortfalls can cause significant damage to your business, and it may take months to recover. Negative Cash Flow can appear if you don't continuously track the incoming cash and outgoing of your business. Fortunately, you can solve Pro Forma Cash Flow Projection shortfalls with a bit of effort. Forecasting your Cashflow Forecast will help you identify — and plan for — market fluctuations, sales seasonality, and other cases that can lead to unpredictable Cash Flow Statement For 5 Years. Pro Forma Cash Flow Projection can even help you visualize Cash Flow Statement Projection trends with the help of automatically generated charts and graphs.
Update anytime
With Pro Forma Template Excel you can easily adjust inputs at the launch stage and throughout the further activities of your store to refine your forecast.
Saves you time
Financial Model In Excel allows you to spend less time on finances and more time on your products, customers and business development
Works for startups
Financial Projection Model Template creates a financial summary formatted for your pitch deck
REPORTS and INPUTS
Financial Statements
Our Tea Cafe Pro Forma Template has a pre-built integrated financial statement structure that contains all the primary financial statements (Balance sheet, p&l forecast, and cash flow forecast) and creates financial forecasts for the next five years automatically.
This integrated financial statement structure has pre-built proformas, financial and managerial reports, and financial ratios. Users can choose the presentation of financial information in GAAP or IFRS format for their convenience.
Financial KPIs
In the Budget Financial Model you can visually track your key financial indicators (KPIs) for 24 months and up to five years.
The model all KPIs you might need for your company:
– EBITDA/EBIT shows your company's operational performance;
– CASH FLOWS show your company's inflows and outflows;
– CASH BALANCE this is the forecast of cash in hand you will have.
Valuation
This Pro Forma Projection has a valuation report template that will allow users to perform a Discounted Cash Flow valuation with just a few rate inputs in the Cost of Capital.
CAPEX
This Tea Cafe Pro Forma Template consist a CapEx calculation with pre-built formulas helps users calculate the volume of capital expenditures using numbers in the pro forma profit and loss statement and balance sheet.
Top Revenue
The top line and bottom line are two of the most important lines on a company's income statement projection. Investors and analysts pay special attention to the company's revenue and profits and carefully monitor any changes regarding these financial metrics from quarter to quarter and year to year.
The top line of the profit and loss proforma refers to a company's revenues or gross sales. Therefore, when somebody says that the company has 'top-line growth,' it means that the company is experiencing an increase in gross sales or revenues, which should positively impact other company's financials and overall performance.
Loan opt-in
The loan amortization schedule template in this Tea Cafe Profit Loss Projection reflects the schedule of repayment of the loan. It shows detailed information about the company's periodic payments or installments that comprise of principal amount and an interest component.
These elements are shown in the loan amortization schedule template for the period till the end of the loan term or up to which the full amount of the loan is paid off.
Liquidity KPIs
Working Capital. The working capital financial metric reflects the money you need for short-term operations. Working capital shows the difference between current assets and current liabilities.
File types:
Excel – Single-User: .xlsx
Excel – Multi-User: .xlsx
Free Demo – .xlsx