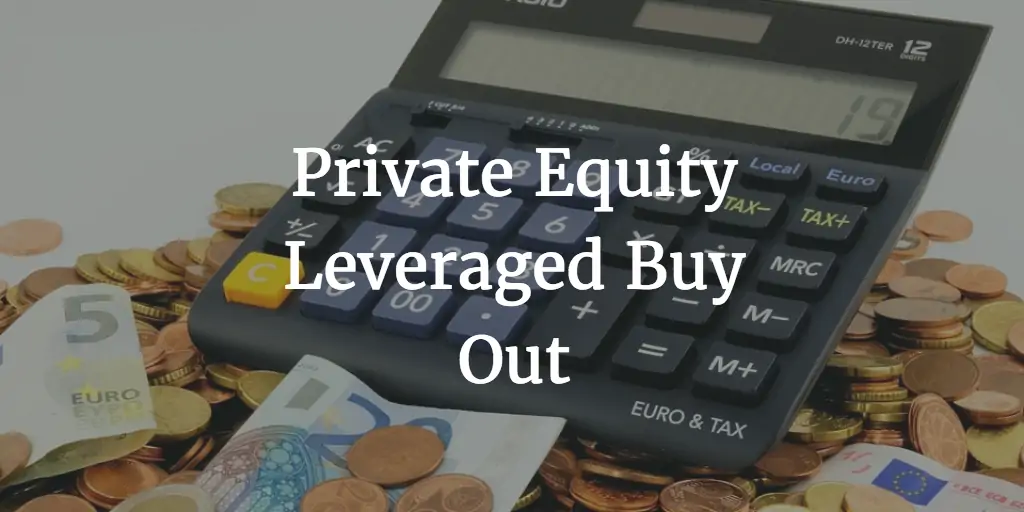 The Private Equity Leveraged Buyout Model offers a simple template to calculate the financial returns (IRR and cash on cash multiple) of a leveraged buyout acquisition from a Private Equity investment perspective.
This financial model templates offers the following:
Financial projections over 10 years (Income Statement, Balance Sheet and Cash Flow Statement)
Detailed Debt Financing Schedule
Table with Sources and Uses of Funds
Fixed Asset Schedule
Internal Rate of Return Analysis
The financial model template is available in a LIGHT and a FULL Version. The FULL Version has the additional features:
LIGHT Version
Valuation date at year end
IRR calculation
Yearly financial projections
FULL Version
Quarterly Financials and Last Twelve Months
Closing Date and Valuation date mid year
Mezzanine – interest paid in kind (PIK)
Seller financing option
Equity injection option
Shareholder structure with stake % and dilution table
Number of shares, Value per Share, Earnings per Share
Share Premium
Chart with EBITDA Bridge between acquisition and exit date
Chart with more details on capital expenditures (CAPEX), Financial Debt and Debt/EBITDA ratios
Screenshots
Financial Overview
Key Financial Ratios
Quarterly Income Statement Pre/Post Transaction

Quarterly Cash Flow Statement Pre/Post Transaction

Quarterly Balance Sheet Pre/Post Transaction
Shareholder's Equity Table
Debt Financing Schedule
Discounted Free Cash Flow Valuation
Internal Rate of Return and Cash on Cash Multiple Calculation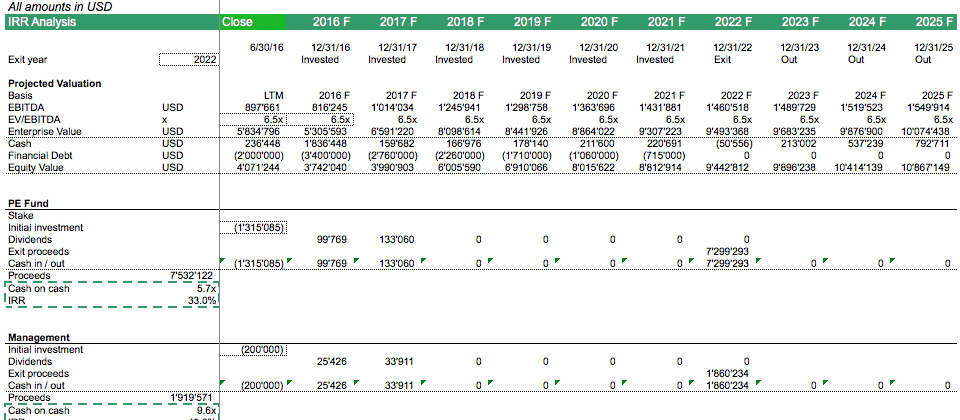 Executive Summary Private Equity View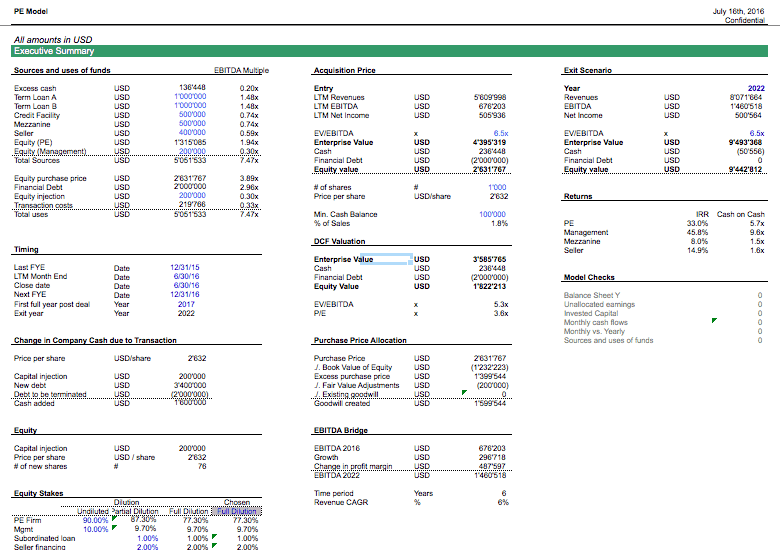 Charts with Key Financial Metrics
Get these templates too for a discount!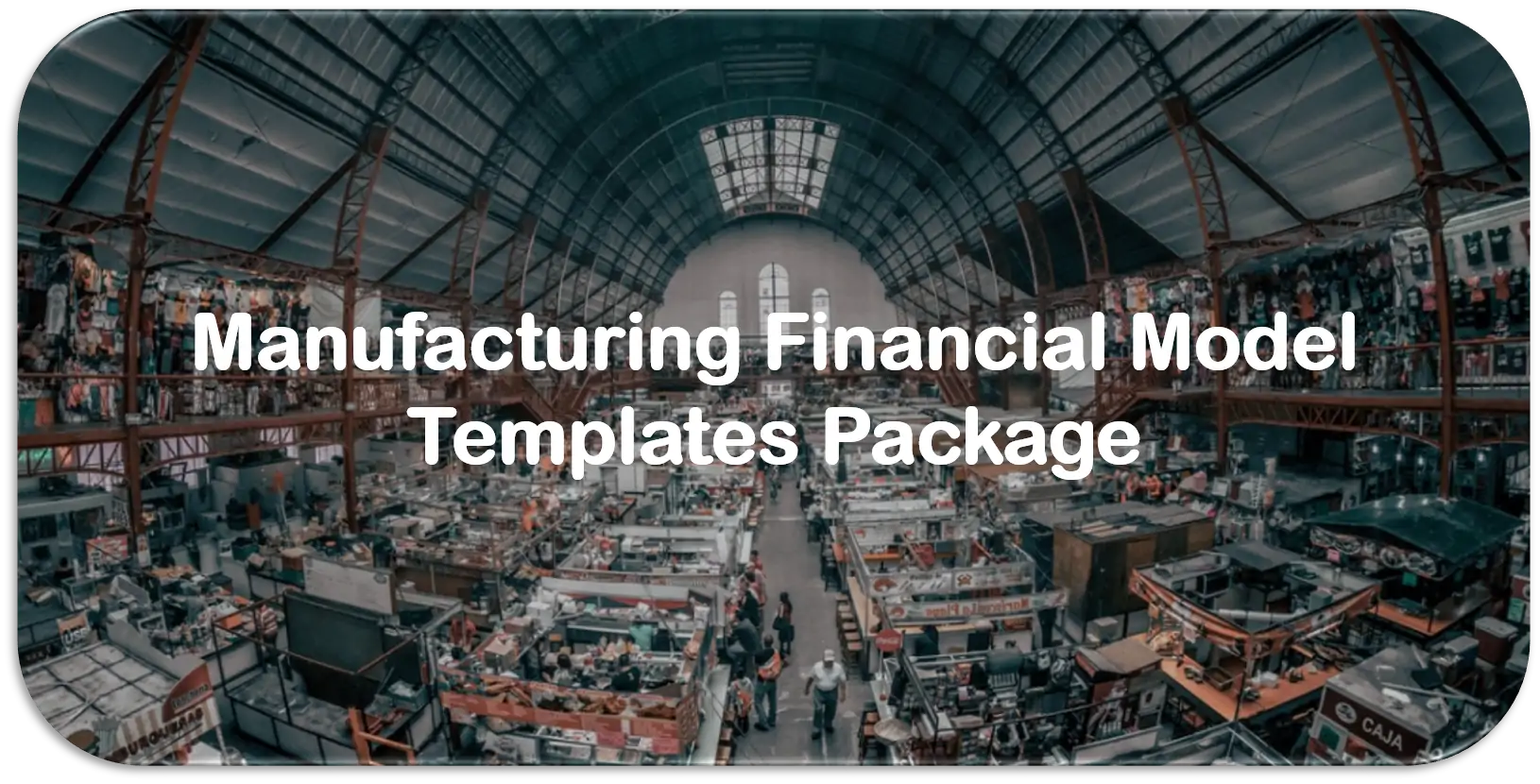 Price:

$149.95
This is a collection of financial model templates in Excel for businesses in the Manufacturing industry and its related sectors.
Price:

$170.00
This is a bundle of financial model templates for financial plan templates related to Retail Shops. The following are…
Starting at: $99.00
I have added all the industry specific financial models all into one bundled package. Included Models: 1. Mining Operation 2.…