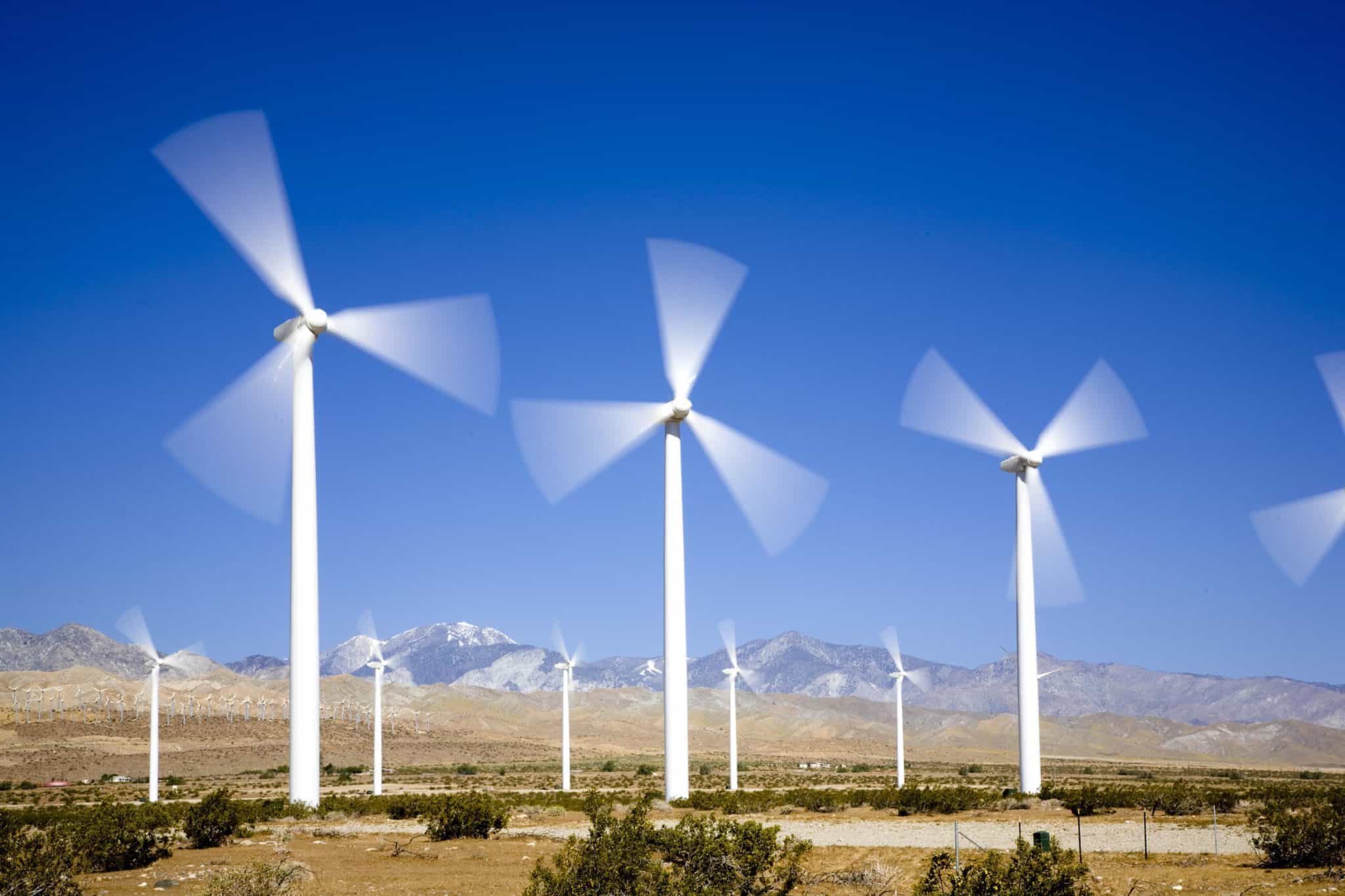 The Wind Energy Financial Model Template allows you to quickly build yearly financial projections for a new wind farm project, The model goes 25 or 50 years out (depending on the model version) and calculates the financial metrics such as IRR, Payback, NPV, and total Profit to assess the financial feasibility of such wind park project.
An overview of the model template is available here:
The model template includes the following worksheets:
Executive Summary sheet:

Financial overview
Key assumptions such as installed energy production capacity, efficiency production factor, CAPEX per Mega Watt, lifetime years of the park, duration and pricing of the off-take agreement, market prices
Charts and Graphs
Project Metrics for both Unlevered and Levered Free Cash Flows such as required Funding, total expected Profit, IRR, Payback, and NPV
Uses and Sources of Funding Table
Assumptions including currency, inflation rates, interest rates, depreciation period, tax rates, costs for Operations & Maintenance, etc.
Sensitivity analysis for the key-value drivers (PRO Version only)

Financials sheet – 25 years (BASIC Version) or 50 years (PRO Version);

Energy production and pricing forecast
Revenue projections split by revenues obtained from offtake and from market sales
Operations & Maintenance costs
Income Statement
Balance Sheet
Cash Flow Statement
Fixed asset schedule
Debt schedule which models two layers of financial debt (junior and senior debt tranche)
Forecasted financial ratios such as Debt/EBITDA, current ratio, ROE, ROIC, days sales, says inventory, days payables, etc.
Calculation of Unlevered and Levered Free Cash Flows

Sheet with Instructions on how to use the model
Abbreviations sheet
Reader and print-friendly layout including charts and graphs
This Wind Energy Excel Financial Model offers a valuable financial model template to determine the financial feasibility of a new wind park project or serve as a basis for discussions with a bank for obtaining debt financing for such a project.
The model has been updated several times to address user comments and enhance the template, The model is available in two versions as fully editable Excel Models, a BASIC version (25 years forecast horizon), and a PRO version (50 years forecast horizon + sensitivity analysis). Both versions can be downloaded as free PDF versions.
Current Model Version: 3.0
Filetypes:
.pdf (Adobe Acrobat Reader)
.xlsx (Microsoft Excel)
Reviews
Thank you for sharing the financial model analysis of finflows, revenue , cost and debt. I would say it is informative and provided basic structure to analyse the financial model of wind power, biogas and solar plants.
Only setback is there is a lot of information and I think a bit of guidance and further explanation on the specific influence of certain line items could help. The notes certainly help but perhaps I'm just not as adept as I need to be. It works well as a plug and play but I had trouble readjusting a massively negative NPV. Worked good in the long run but was somewhat time consuming.
Write a Review