Developing a mobile app can be a very satisfying project as you are creating a product which potentially will be used by millions of users worldwide on their smartphones and tablets every day.  Most famous app marketplaces are Apples App Store and Google Play. Millions of mobile apps have been developed, so bringing a new mobile app to the market and making it a financial success can be quite tricky.
The best way to prepare for financial success is to develop a thorough business plan for the mobile app as it will force you to think through the strategies needed to make the app successful.
When to Write a Mobile App Business Plan?
Writing a business plan for a mobile app which has not even be developed is a bit like playing in the casino. There are too many variables you simply do not know:
Will users like the app?
Will our marketing strategy work?
Are we sure we have a competitive advantage vs. competitors?
So in our view, it does not make sense to write a business plan for a product which has not even be developed. Instead, we would recommend to first develop a prototype (a first version) of the app and gather data to get a sense in terms of user feedback and foreseeable effort required to roll-out the app. A result-oriented business plan will become truly powerful and will not just be an alibi exercise.
A business plan for a mobile app can either be used for internal planning purposes or can be developed when raising financing from investors such as friends, families, and fools, business angels or venture capital firms. The benefits of such exercise, therefore, are not only for external marketing purposes but when done right, can become a crucial tool to better understand the app as a business, review the drivers of success and fine-tune the road ahead to optimally target the financial success of the app.
Below are the summaries of the key elements that are essential to make a mobile app business plan a worthwhile exercise which can either be used internally or as a document to be provided to interested investors.
App Description and Use Cases
Every app solves a specific user problem. WhatsApp solves the problem of communicating with your friends instantly anywhere and even acts as a phone for audio and video calls. MAPS.ME solves the problem for travelers by helping them navigate their ways from one place to another even where there is no internet connection. In order to justify the existence of your mobile app, you will need to describe its history and what problem you are trying to solve. The main question you have to address is: What does your app do and why?
Explaining the Use Cases
A good way to explain this is to show several use cases and walk the reader through them.
E.g., the app Wi-Fi Magic offers a social network to benefit from Wi-Fi passwords collected by other users. A use case will be that you are stranded somewhere in a foreign city and need a place to do some work. So you simply can consult Wi-Fi magic and get a list of recommended places where free Wi-Fi is available. The benefit of this app is that a social network is created to share Wi-Fi passwords with other users and make it easier to stay connected when traveling abroad.
Another App, also a social network but mainly for car drivers is Waze. It solves a serious traffic jam problem especially in countries where urban planning has not been done the way it should have been. In San Jose, Costa Rica, Waze, everybody uses Waze to survive on the congested roads and have the app providing shortcuts in real time to get to the destination the fastest. A use case will be that you are stuck in traffic in San Jose, at the next traffic light you simply don't know if it's a better idea to stay on the main road or try to drive around the traffic jam by using one of the many shortcuts. By consulting Waze, you can get the answer while on the road as it calculates the shortest route to your destination by taking into account real traffic data as well as hints on roadblocks from other users. Simply the fastest way to reach your destination while you are in a traffic jam.
User's Benefits
This brings us to the next point, which is to define the users' benefit when using the app and the reason to get them download the app. The number of downloads will also depend on how severe the problem is that your app solves. If it is only a small problem with not enough pain for the users, downloads most likely will be difficult to achieve. If it's a major problem creating a lot of pain for users, your app most likely will do very well. This has a direct impact also on your marketing strategy, as you might need to spend a lot of money educating and convincing new users to try the app when the problem is less severe. These are important aspects to consider and to outline in order to make the mobile app business plan convincing.
Market and Competitor Review
In order to better understand the full potential of the app, it is important to review the market segments and the competitors of the app. Understanding this will help to build a meaningful strategy that can be formulated to achieve success.
User Profiles
The first step here is to plot out the people that constitute your target market. The profile can be derived easily when looking at the use cases you have described beforehand of your app.
Imagine the users who will primarily download your mobile app – the age group, genders, the type of lives they lead, their jobs, how much they ideally make, and the challenges that they face that spurred you to create the app. This will make it easy for the reader of your mobile app business plan to visualize the type of people that you aim to serve and how their lives will be buoyed by the app.
Market Segments and Sizes
Once you know the user profiles of the app, it's time to define the market segments the app is targeting and the estimate of the size of those segments. This is important to fully understand the potential of the app, the current penetration rate, and the remaining growth potential.
MAPS.ME targets travelers who require an offline map: How many people travel each year and require a map?
Waze is targeting to solve the traffic jam problems via its social driving app. The problem is most severe if you are stuck in traffic each day. How many people are affected by daily traffic jams?
It is important to review those parts in order to truly understand how many people potentially might be interested in downloading and using your mobile app. This provides a clearer picture of the app's potential, where future growth can come from and where priorities for marketing should lie. Now your job as an app developer is to keep validating user's interest in those market segments and finding ways to enhance the usefulness of your app to them.
Competitive Analysis
No matter what your app is and its benefits, there's a high chance that there are already entrepreneurs who have tried such concepts. They either have succeeded or failed. Of interest is to study both and find out the reasons for their success and failure.
There might not be an app that offers exactly the same as you do, but apps which come very close serving the needs of the people you are targeting.
It is essential to know your competitors, but you will also be more successful if you know their position, how they operate within the market – the very same market that you are looking to penetrate – and the marketing tactics and strategies they apply. What you can learn from that exercise is their weaknesses but also learn about the concepts which seem to work with users. Therefore, your competition will help you improve your app further.
This is more a qualitative rather than a quantitative exercise, and you should focus on analyzing the most comparable apps, explain how they work, whom they target and analyzing their strengths and weaknesses.
When done correctly, after reading the competitive review, the reader needs to clearly understand where the gap in the market is and where your mobile app is headed to solve which kind of user problems.
The Team
In truth, nobody invests in a business plan without feeling highly confident that the people who run the company can execute and perform. An app is no different. Team selection is very important, and ideally, you will have assembled a capable and highly motivated team with different skill sets which are complementary to each other. For the business plan, you will have to present their profiles and ensure the reader understands who the key people are, what role and responsibilities they have, their backgrounds, their qualifications and what brings them to the team.
If your team is not yet fully formed, then you might consider to do some strategizing and see if you could take on additional team members on board. Those do not necessarily have to be employed but can also serve as advisors or on the board of directors. The more endorsements you can show of such people in your business, the higher investor's confidence will become. It's important to show that you have thought of every aspect of resources and skills required and that you have the means among your team to use them.
Essentially, you are selling an investment into people and their ability to execute a business plan and not the app itself.
Marketing Plan
The objective of the marketing plan is to show in a believable manner how you plan to get new users and customers for your app. Furthermore, you might also want to think about how to keep your users engaged.
Traffic & Downloads
There are basically two ways to obtain traffic and downloads for your app: Paid marketing and organic marketing. A variety of marketing tools can influence both strategies.
For paid marketing campaigns, the question is more where to promote your app, e.g., on Google AdWords or Facebook among other alternatives and ensure you have somebody in your team capable of optimizing such marketing campaigns.
For organic downloads, the tools vary as well: You can issue new press releases, work on public relations initiatives with journalists to publish certain articles explaining the app, social media marketing, give public speeches, etc. There are many ways where your creativity can be put in place to get people interested to visit your website and download your app. For your business plan, it is important to show which strategies you plan to use, why you believe they will be effective and what results you expect from them.
User Engagement
User engagement focuses on keeping the users engaged, have them use the app frequently and increase the average time spent in the app. The more time spent in your app; the more likely the users could be moved to purchase something from you and the more valuable your app becomes. Therefore, it is very important for any app developer to focus on user engagement and show a clear plan how the time of the user can be maximized inside the app.
Business and Scaling Strategy
A sound strategy will maximize the chances of your success. In your mobile app business plan, you will need to dedicate a section on the rollout and long-term scaling strategy of your app and explain what you expect to be able to achieve.
Scaling Strategy
The main topic your strategy will have to address is how to scale the number of users of your app up to millions of new users. You will need to put your marketing plan into perspective here and explain how your strategy works over a longer period of time, and how long it will take you to reach millions of downloads. The scaling strategy should also prioritize the marketing tools and make it clear how you plan to allocate resources effectively. Furthermore, you might also want to think about if your app can serve additional new user segments in the future and how this will affect the number of downloads.
Building an Ecosystem
The days of standalone software systems are over. Today, many of the great software tools use an ecosystem to make their platforms more powerful and support their scaling strategy. They build a platform where other developers can create and connect apps too, they offer Application Programming Interfaces (APIs) or use APIs from other apps to integrate additional functionalities in their app and increase user benefits.
Evernote, a tool to work smarter, is using several APIs to include third-party content such as LinkedIn Profiles or TechCrunch articles in the search output for their users. Several apps such as Tinder use APIs for easier user registration by accessing the user's Facebook profile. Also, they access content from Facebook such as photos, etc. to make the whole process easier for users.
If we look at other software, we can find even more examples of creating successful ecosystems. E.g., Shopify, the leading e-commerce tool, let's third-party developers build their own app and sell their services to Shopify customers via their own marketplace. WordPress offers one of the largest directories of plugins. Today, nearly 30% of all websites are WordPress websites. Such growth is only possible because there are thousands of developers busy building software for the platform.
With today's API's it becomes much easier to enrich app functionalities by connecting the app with other apps and websites and building an ecosystem can trigger additional growth. Therefore, there is no reason not to benefit from this and seriously think about your possibilities when building your app.
Securing an Unique Competitive Advantage
Every good business is based on a unique competitive advantage or unique selling proposition (USP) which ensures there is a significant reason for users to use the service. For an App, it's no different. You will need to define and work on building such a unique competitive advantage no other app has and which will entice your users to come to you.
Tracking Progress
A good strategy uses key performance indicators to steadily track progress in order to know if a strategy works or not. Therefore, you should also define a milestone plan and clear targets where your key performance indicators should be after a certain period of time. Key performance indicators are all parameters of relevance to your success, such as e.g.
# of new app downloads
Number of active users
Hours of average time spent inside the app per active user
Number of subscribers
Average revenue per active users
Conversion rates
Mentioning this to investors reading your business plan sends an important message to them: You work in a systematic manner and goal oriented. This way, investors will feel more confident that you are capable of running the business in an organized manner and that there will be some transparency to know if you can reach your goals or not.
Monetization Strategy
The value of an app is primarily correlated to the number of active users. Some apps like WhatsApp are not fully monetized. Nevertheless, WhatsApp received a USD 19bn valuation when acquired by Facebook in 2014. The point here is, an investor needs still to understand how much money an app can generate organically in order to know if the app will ever be able to cover its operating costs. On the other hand, the monetization value can also differ from owner to owner of the app, as they can sell other products and services among their own ecosystem.
Regardless if you monetize your app or not, your business plan should shed some lights on the monetization potential of your app. Ways to monetize the user base of an app are normally the following:
Offering a paid app version
In-App advertisement & affiliate income
In-App Purchases
Subscriptions
Operational Challenges
You will have to consider the way your app will operate on a daily basis and what technical infrastructure you will need. You will need to reserve resources to keep developing your app, fix bugs, maintain interconnected websites, administer the servers, etc. The goal here is to avoid any downtime and also ensure the customer data is safe and protected from unauthorized access. This will require you to define which infrastructure you will use and which personnel resources are needed to ensure a high-quality standard of your technical support.
Under this section, there will also be information required as regards how you will handle your customer service, how to deal with feedback, etc.
Financial Model
Your business plan should result in a financial plan over the next 5 to 10 years. You will simply need to translate your business plan into financial figures in a financial model which projects all your key performance indicators over the forecast period. From there, revenue, cost and capital investment projections should be derived. The cash flow forecast of such model will allow you to either value the app or calculate the expected investment returns (Internal Rate of Return IRR).
It is important to structure your financial model in a logical way, which allows you to easily run different scenarios and study the impact of changes in key value drivers on return and valuation outcomes. E.g., you want to know what happens if you change growth rates, conversion rates, pricing parameters, profit margins, cost assumptions, etc.
Such a financial plan by definition is highly subjective, and every reader will have its own view on the expected scenario. Nevertheless, management normally has the best information available to feed such model unless they intentionally manipulate the business plan to get a better deal in terms of financing, valuation or return estimates.
The most professional approach is to be fully transparent with investors about the assumptions and calculations of your financial plan. The best way to do this is to provide investors with a robust bottom-up financial model so that they can run their own simulations and see the impact on the valuation and their IRRs. Such example mobile app financial model is available here.
Investors also will then need to make cash in/cash out calculation, taking into account how much they are asked to invest, the equity stake they can obtain, the expected holding period and how much cash they can get out. This will result in an IRR calculation which typically for such kind of investments should lie above 20% given the level of risk and assuming it's a high-growth investment opportunity.
Risks
A good business plan does not only look at the upside potential but also thoroughly examines all investment risks and seeks ways to mitigate them. There will always be risks, important is to define them upfront:
Risk
Mitigation
The app does not receive enough traction
Constantly ask for user feedback
Marketing costs are too high
Switch to other marketing techniques
Frequent server downtime
Using a quality hosting provider

Hiring a server administrator

…

…
A thorough discussion of the risks of your mobile app business plan will allow you to better understand your downside case and worst case scenario.
Investment Aspects
This section is more of relevance if you plan to take on third-party money from investors for your mobile app. It's not part of a normal business plan; nevertheless, we mention it here as there are some interesting aspects you want to think about.
Pre- and post-money valuation
An equity stake offered to investors will imply a suggested valuation (post-money valuation) for the app simply when dividing the requested investment amount by the offered equity stake.
This suggested valuation will have to be reasonable in light of the traction received by the app and the future potential. Investors will have to be convinced that they are offered a reasonable valuation and that in the future the valuation most likely will be higher. A good way to build up your argumentation is to look at data from comparable fundraisings.
Uses and Sources of Funds
The main question is where does the newly injected money go and come from? Normally uses and sources of funding table are provided to answer this question. Uses of funds for a mobile app fundraising normally are marketing costs, employee costs, software development costs or any other operating costs. Funding will come mostly from equity financing sources, either from the founders or investors. In some cases, debt financing could be used as well. The main point investors pay attention to is if the funding will go into the company, which is a sign of confidence, or will be used to pay out existing investors, who want to leave. Obviously, the better story is if the money will go into the company.
Exit
What you will want to think about is how investors can exit their investment in a few years. You should, therefore, outline some possible exit routes, which normally are an IPO or a trade sale. Important here is to shortly review possible buyer profiles and explain the reasons why they would buy the app business. It will, therefore, be easier to go back to the business plan and fine-tune the business plan in a manner to make the app attractive for exit later on.
Executive Summary
A mobile app business plan will usually start with an executive summary. Best is to write the executive summary last, therefore we have put it here. An effective executive summary will summarize all the important aspects of your business on maximum 1 or 2 pages. Important here is to think about the key messages to convey to the reader and focus on the important aspects rather than going into all details. Many readers will only read this section of your business plan; therefore, it's here where you state that you are worthy of the attention of the reader, catch his interest and persuade him to read on.
A good test for your Executive Summary is what you would tell an investor during a short elevator ride in order to convince him about your mobile app business plan: The Elevator Pitch! Your Executive Summary should, therefore, serve as the basis for any pitch presentation you plan to do in front of investors and where you normally only have 3 or 5 minutes to catch their interest. Don't forget that a good Executive Summary is backed up by facts and evidence and not just ideas.
Conclusion
A business plan for a mobile app should only be developed once a first prototype has been developed and there is some first data available on the kind of traction the mobile app receives. Preparing a business plan earlier does not really make sense, as there are simply too many unknown factors which you cannot control.
A good mobile app business plan is not only used as a sales document to attract funding from investors, but much more can serve as a key tool to review the business strategy to develop the app further (strategic review).
A good mobile app business plans reviews all aspects of the app and business opportunity, the market, competitors, marketing plan, team, your strategy, etc. By doing this, it forces you to find out the weaknesses of your business plan and think about how to fully optimize the apps true potential. By constantly fine-tuning the business plan and by being very clear on the direction your mobile app is headed to go, you will without any doubt increase the chances of its success and ensure the time and effort spent is used best. Furthermore, you can also use a financial model to simulate different scenarios and derive the financial projections of your business plan. See examples below.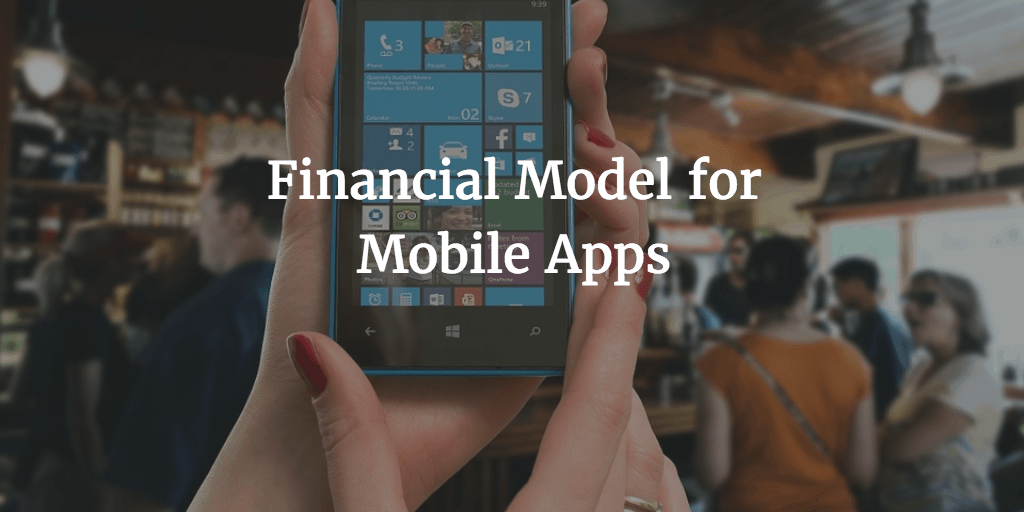 This Financial Model for Mobile Apps provides an easy way to forecast the financial performance for an App sold in the App Stores and deriving revenues from paid downloads, advertisement and subscriptions.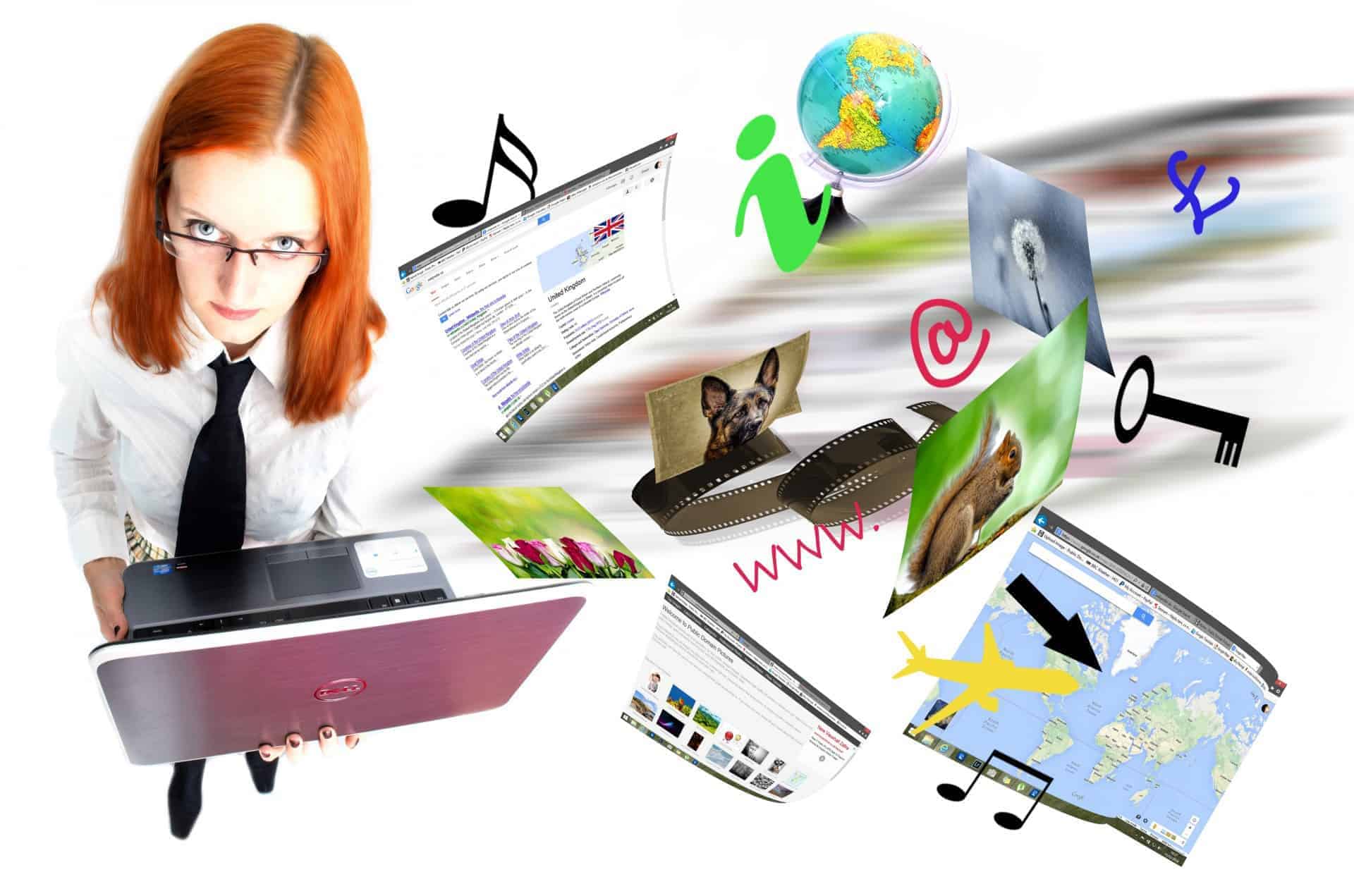 The SaaS Financial Model provides a simple way to derive the financial forecast for a Software as a Service (SaaS) internet company. The Financial Model calculates the DCF Value, IRR, Breakeven, ARPU, Customer Lifetime Value…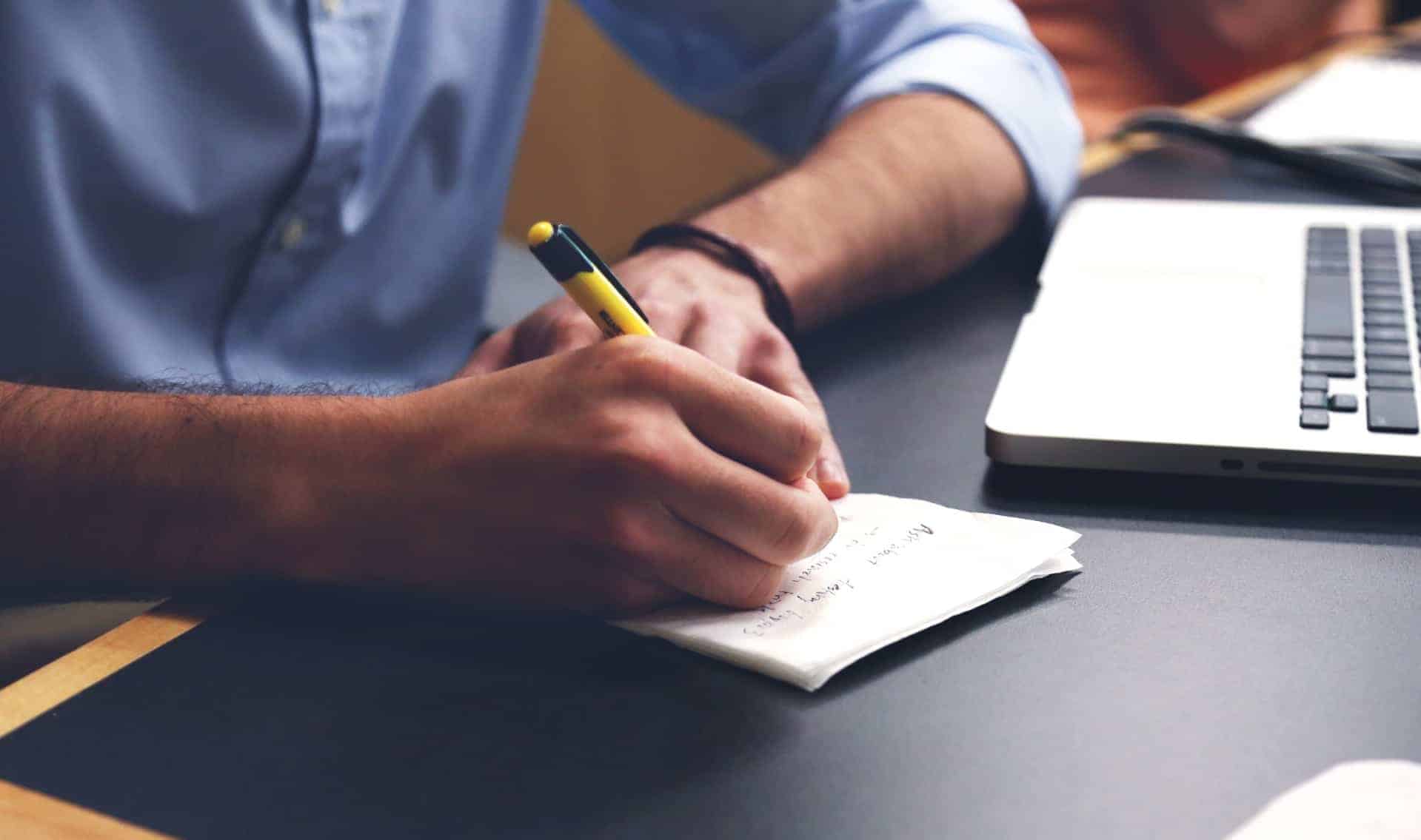 The eCommerce Valuation Model forecasts the expected financials for a webshop or eCommerce business and calculates the resulting DCF value.