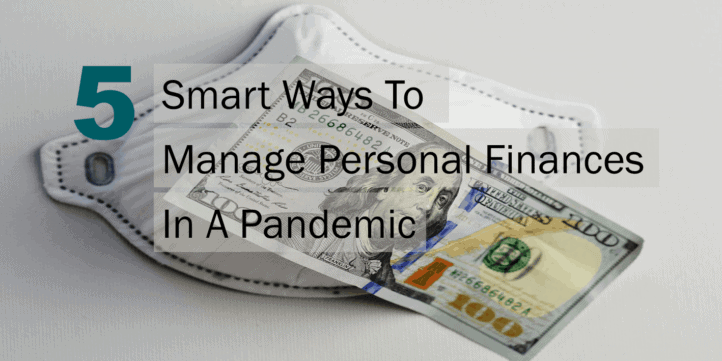 The spread of COVID-19 has dramatically changed the landscape worldwide, affecting not only public health but also social, professional, and, importantly, financial conditions. The abrupt change presented economic challenges, some new and some just lingering underneath, causing great financial stress. So, what is personal finance like in times of a pandemic?
Some factors causing financial stress are beyond an individual's control, but knowing what is personal finance and steps on how to manage money can help business owners, professionals, entrepreneurs, and stay-at-home moms in managing personal finances. Use this article to refresh yourself on what is personal finance and why it is important for a stable financial future. Also, use 5 key points plus a list of Dos and Don'ts on how to properly manage personal finances during a pandemic.
What Is Personal Finance – A Review
Personal finance simply means how to manage money in the course of your life. That is from the time you started earning money from your profession or business to the time you retire. Any activity that involves money such as earned income, spending, investing, insurance, and saving is part of what is personal finance.
Why Managing Personal Finances Is Important
What is personal finance for? From the moment you graduated and thrust into the world, every step and decision you make in life- the career you choose, getting married, buying your first home- will be impacted by the money you earn and how to manage money (or mismanage) it. Personal finances play a big role in major events in your life and your family. But keep in mind, it also plays the same big role in everyday life. From where you get your morning coffee, what you bought at e-commerce sites, to where you are going for the weekend. Every day you make money-related decisions.
Here are the reasons why managing personal finances is important.
Gives you control of your money. Lacking the ability to control and skills on how to manage money give way to overspending and spending on unnecessary items. Managing personal finances helps with prioritizing expenses. One key personal finance tool is building a monthly budget using budget templates and stick to it. Free budget templates in Excel are also available to help you get started. If you are a business owner, Yearly Budget Templates in Excel which keep your business on Track can help you in be in control.
Create wealth. The American businessman and author Robert Kiyosaki said: "Don't work for Money; let money work for you." Managing personal finances helps you see opportunities for generating different income streams; passive income, investment income, rental income, interest income, etc.
Avoid or eliminate unmanageable debt. Having debt is not entirely a bad personal finance habit- first-time homeowners get a mortgage loan to buy a home, entrepreneurs get a business loan for their start-ups – however having excessive debt is. For example, overusing your credit card can lead to financial difficulty due to high-interest rates.
Provides financial security for you and your family. Managing personal finances with the help of free budget templates in Excel, additional sources of income, access to credit as well investments can help you ensure your personal needs, as well as your family's, are met.
The Pandemic And Managing Personal Finances
What is personal finance like in this COVID-19 pandemic? Needless to say, the COVID-19 pandemic has split nations worldwide. With businesses shutting down and rising unemployment rates, these have caused great disruption for some people's household and personal finances. On one hand, if you are one of the few lucky ones who managed to keep their job and whose income was not interrupted, you may have noticed your spending dropped. Eating at restaurants, going out with friends, going away for a vacation, etc. were put on hold. As a result, you have extra cash for savings or pay off debt.
Regardless, which side of the coin you are on, here are 5 key ways on how to manage money for you to weather the pandemic.
Stay focused on what you can control. With so much uncertainty in the market, it is tempting to switch to more conservative investment vehicles and sell your stocks. But understand that it is normal for the market to go up or down and sooner or later the economy will bounce back. An investment portfolio was built to carry out long-term goals. Instead of focusing on the market, set your mind on matters that you can control such as how to manage money with a budget.
Rethink your budget and adjust to the new reality. Managing personal finances is not a one-way track, along the way, there must be adjustments. A free budget template in Excel can easily help you plan, track, and adjust.
There are many personal financing life hacks and best ways to budget money but if you are facing a pay cut or shorter work hours due to the pandemic, review your budget and adjust expenses carefully by prioritizing essential expenses such as food, utilities, housing, etc. Look into your household budget and list down items to cut back such as unnecessary subscriptions, entertainment, electronics or gadgets, etc. Also, if you have emergency funds set aside, use it wisely.
If you are still gainfully employed and your income is unchanged, consider looking into your monthly budget and adjust if needed. With the closure of restaurants, bars, retail shops, etc., this may mean fewer expenses and more disposable income. You can add this to your emergency fund, savings, retirement fund, etc. or pay your debt.
Contact your bank or creditors. Waiting for the bank or creditors to reach out to you when you have missed your monthly payments is not a good move for properly managing personal finances. As soon as you know you will have difficulty paying your home mortgage, personal loan, credit card, etc. then that is the best time to call them. You can easily spot and determine any shortfall by using a free budget template in Excel.
Remember, creditors are not the enemy, and being proactive is an intelligent step. By getting ahead of the problem and reaching out to them will give you time to find flexible solutions.
Know and take advantage of what resources are available to you. The majority of banks have been offering mortgage or loan assistance for clients who have been financially impacted by the COVID-19 pandemic. Visit your bank's website or give them a call to know if they offer any payment deferrals, late charges or fee waivers, suspension of foreclosure proceedings, etc. If you cannot pay your credit card bills, reach out to the credit card company and ask for flexible payments, waivers, lower interest rates, etc. Local authorities across the globe provide numerous assistance for small business owners- bridge loans, debt relief, tax relief, etc. If you own a small business, find out how you can qualify and apply for government assistance.
Beware of scams. Scammers and fraudsters are using the COVID-19 pandemic to trick people into giving up their money. Fraudsters manipulate their victims by offering investments as a way to take advantage of the economic downturn and promising hefty returns. Scammers can pose as health workers and fool their victims into giving up their personal details. Others may offer COVID-19 test kits or products that can treat and prevent the COVID-19 virus. The majority of these criminals use emails, fake ads, and posts on social media to draw in their victims. If someone you don't know contacts you or if something is too good to be true, the best defense is to say No and ignore. Also, it is wise to report any suspected scam or fraud to the local authority.
More Helpful Tips On Managing Personal Finance
Managing personal finances is a difficult task, it requires self-discipline and commitment. With the uncertainty and fears caused by the COVID-19 pandemic, matters may have turned more challenging. After all, it is hard to think of how to manage money in the middle of a health crisis. But remember, these are unprecedented times, and even if you may feel alone, everyone is affected by this pandemic. We need all the help we can get.
Here is a list of Dos and Don'ts that can give you an additional boost on how to manage money.