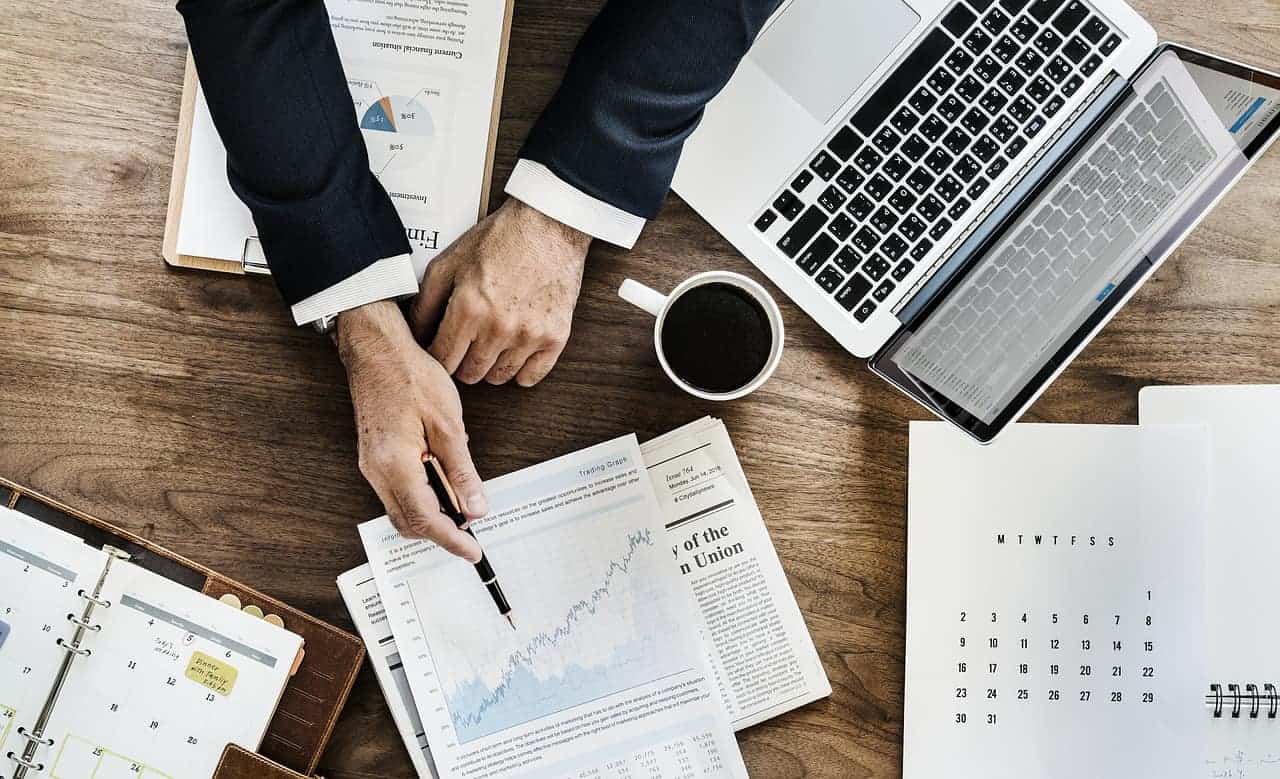 Simply defined, a business valuation is an examination conducted towards rendering an estimate or opinion as to the fair market value of a business interest at a given point in time. Generally, when valuing a business, a notional transaction is assumed, that is, one that has not been subjected to the bargaining process. Like accounting, the valuation of a business is an art rather than an exact science, and a properly conducted valuation is an expression of an informed opinion based on certain assumptions under a certain scenario. This can base on facts but also on the professional judgment of the valuation expert. By their very nature, valuations are not precise. Consequently, valuation estimates and opinions are generally stated as a range of values to count for a certain degree of imprecision.
Valuation in business is no precise science and also can be quite subjective. Everybody perceives value differently and therefore some triangulation is needed to figure out what is the market value of an asset or a business. There is no universal legal framework that dictates how the valuation should be performed. Therefore, there exists no right way to estimate a company's value but only best practices.
When is a valuation of a business required?
Examples of when a business valuation may be required include examples such as the following:
Shareholder disputes
Purchase/sale of a business (or a company)
Purchase/sale of an asset such as e.g. a property
Determine transfer prices Non-arm's length transaction
Valuation for issuing shares / buy back shares from minority shareholders
Raising financing
Issuing Equity capital
Determining asset coverage ratios (e.g. Property Value / Financial Debt)
Performance Measurement through Value Based Management (if certain actions increase or decrease the value of a company)
Investment analysis
To determine the value of a business, one first must define the meaning of value. It is often the most complicated and misunderstood. It is mostly subjective as to what is 'value' to one person which may be different from others. Although there are various definitions of value such as fair value, investment value, and intrinsic value, the most commonly used definition that fits value is the fair market value.
Liquidation Value is an asset sold under a liquidation scenario such as bankruptcy. Basically, the net amount that would be realized if the business is terminated and the assets are sole piecemeal. Values are typically figured higher in the latter instances. Asset-based lenders and banks tend to favor the liquidation value because they view its company's tangible assets to be the only valuable collateral to the loan. But it is unpopular with most business owners because of the lack of consideration given to goodwill and other intangible assets.
Intrinsic Value is a concept of value commonly used by an analyst in evaluating publicly held securities. It is used when an investor wants 'true' or 'real' value on the basis of an analysis of fundamentals without considering the prevailing price in the market. It is the true economic worth of a share, business, or property. In other words, intrinsic value is an estimate of value based on the expected cash flow of the business and not of the investor.
Value of Control is the value that one can get when controlling a business e.g. owning >50% shares. In simpler terms, the value of the control is the value of shares in a company when the number of shares owned is sufficient enough to take control of the company.
Perceived Value is normally is subjective and depends on the observer, his/her assumptions, and the business scenario. It could be related or not to the 'true market price' and only depends on the ability of the business to satisfy the needs of the entity involved.
Fair market value involves a consideration of all relevant factors to determine value. It assumes an unbiased transaction between a willing buyer and seller performing a transaction, without any forceful demand to buy or sell. Basically, the buyer and seller are presumed to have knowledge of reasonable, relevant facts relating to the imagined transaction as of specific valuation date. With respect to GAAP, fair value is often associated, and used interchangeably, with fair market value, and is employed by accountants as well as financial analysts in the preparation of financial statements.
Purpose of Valuation of a Business
Valuation in business is used for stock selection, concluding market expectations, evaluating corporate events, setting up an opinion, evaluating business strategies, communication among management, shareholders and analysts, appraisal, etc.
The purpose of the valuation of a business is to determine what an asset is worth as well as use it for intelligent decision-making. It is an essential prerequisite in choosing investments, in deciding on the appropriate price to pay or receive in a takeover, in making an investment, financing, and other dividend choices while running a business.
Valuing a business is a critical function when acquiring a company since the buyer will be willing to pay the price depending on the synergy value that will result when the companies are combined. The more the synergy value a particular acquisition can generate, the higher the maximum price an acquirer will be interested in paying.
Example Use Cases for Company Valuations
Valuation for transactions – Business purchase, business sale, M&A, reverse merger, recapitalization, restructuring, Leverage Buy Out, Management by Objective, Management Buy-In, Buy-sell agreement, IPO, ESOPs, buy-back of shares, project planning, and others.
Valuations for Issuing Equity Capital – Calculating Cost of Equity, IRR, returns to equity investors, etc.
Investment analysis – Valuation done to evaluate an investment's profitability and risks
Valuation for court cases – Bankruptcy, contractual disputes, ownership disputes, dissenting and oppressive shareholder cases, divorce cases, intellectual property disputes, and others.
Valuation for accounting purposes – Goodwill impairment test, fair value accounting, valuations for tax purposes, etc.
Economic Value – for business performance measurement – Valuations to determine if certain actions are increasing the value of a business or not (e.g. NPV calculations via DCF analysis)
Business Valuation Template
Business valuation is a process and a set of procedures used to estimate the economic value of an owner's interest in a business. In other words, Valuation is used by buyers or sellers to determine the price they are willing to pay or receive to affect a sale of a business.
If you are planning to invest or acquire a business and wanted to ensure that it's a profitable venture, you can build a business valuation model to help you calculate the value of a business. Since the task of building a valuation model takes a lot of time as well as requires the modeler to have substantial know-how, it is better to take advantage of tools such as a business valuation template.
Depending on what industry you want to venture into, you can choose industry-specific business valuation templates here. These business valuation templates are ready-made by financial modeling experts with a wide range of know-how and substantial experience. The templates are also downloaded and used by users from different countries such as in the USA, UK, Germany, France, Switzerland, and many more who are in need of assistance with their financial modeling tasks.
Here is a list of financial model templates that include Valuation: