Tag: Sales Pipeline

Financial models which use a sales pipeline to forecast revenues
Build a cohort of enterprise clients with varying probabilities of renewal and see what the revenue looks like over multiple scenarios.
Starting at: $0.00
A beautifully connected template that gives the user a two pronged management solution. With the same data entry tab, you can see revenue earned and team/crew scheduling on a monthly/weekly basis.
Starting at: $0.00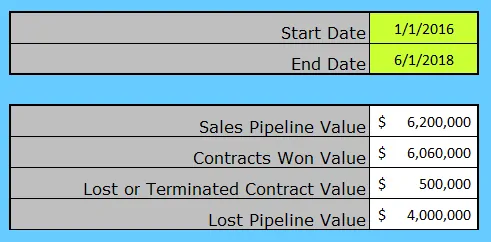 Two-way functionality for CRM analysis. This template offers you a stand-alone database building mechanism or you can import your raw sales pipeline data. From the database, monthly/quarterly (drop-down triggers) time-frames can be tracked so you…
Starting at: $0.00