CD Financial Solutions
I am a former CFO with international banking experience. I have a passion for creating financial models to meet the needs of private investors and individuals who want to take control of their finances, maximising assets value.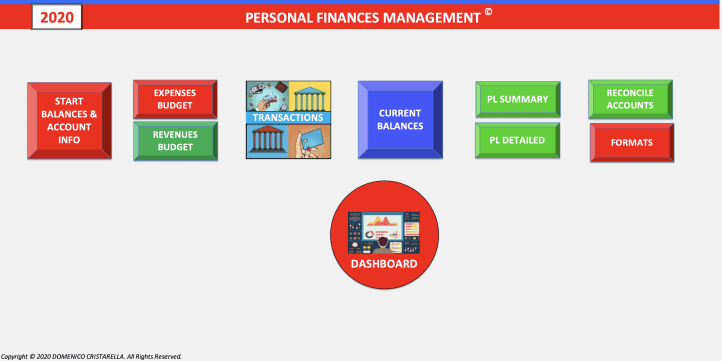 A useful tool to help you take control of your finances by organizing and aggregating all relevant information in one…
ASSET ALLOCATION MODEL WITH REALISTIC PROJECTIONS OF FINANCIAL SITUATION AT RETIREMENT AND RESOURCES NEEDED FROM THEN ON.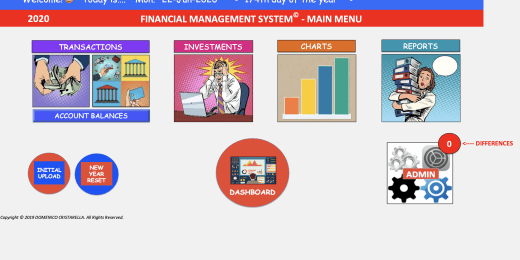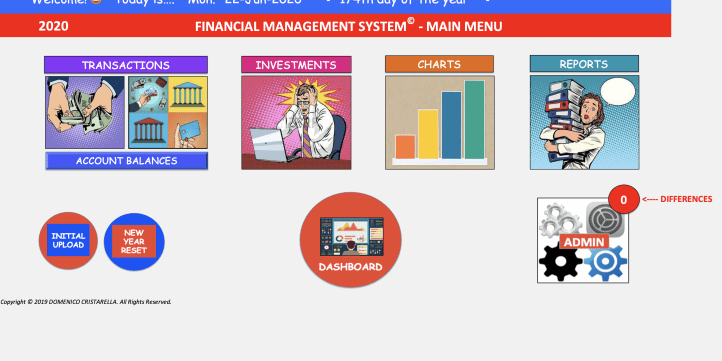 FULLY FLEDGED FINANCIAL MANAGEMENT AND ACCOUNTING SYSTEM, DEVELOPED ENTIRELY IN EXCEL. ONE-OF-THE KIND. A comprehensive tool to handle all sorts…