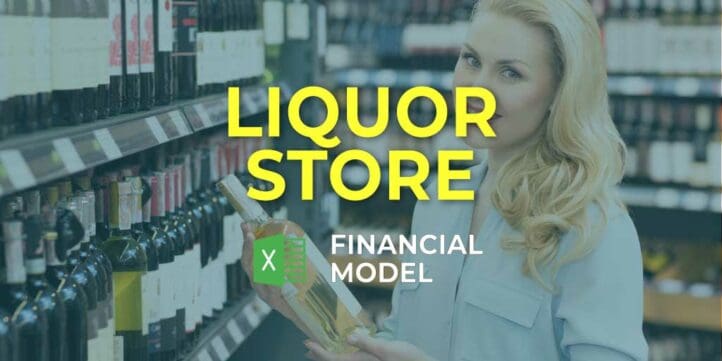 Cafes & Bars, Financial Model, FMCG (Fast-Moving Consumer Goods), Retail
5-year financial projections, Amortization, Break-Even, Cap Table, Cash Flow Projections, Cost Projections, DCF Model, Debt Amortization, Debt Schedule, Excel, Financial Feasibility, Financial Model, Financial Modeling, Financial Planning, Financial Projection, Financial Projections, Financial Reporting, Financial Statements, Forecast, Forecasting, Free Financial Model Templates, Investor Cash Flows, KPIs (Key Performance Indicators), NPV (Net Present Value), Pro-Forma, Profitability Analysis, Revenue Projections, Startup Financial Models, Three Statement Model | Three Financial Statements, Uses and Sources of Funds, Valuation, WACC (Weighted Average Cost of Capital)
NOTE: Single-User pertains to a limited Single User License where the template can only be used by one single user; while Multi-User is a license for users sharing the template with up to 20 members. Please refer to Terms of Use and License and Permitted Use for clarification.
LIQUOR STORE PRO FORMA PROJECTION KEY FEATURES
Video tutorial:
Get a Robust, Powerful and Flexible Financial Model
This well-tested, robust and powerful Liquor Store Budget Spreadsheet is your solid foundation to plan a business model. Advanced users are free to expand and tailor all sheets as desired, to handle specific requirements or to get into greater detail.
Simple-to-use
A very sophisticated Liquor Store Cash Flow Proforma, whatever size and stage of development your business is. Minimal previous planning experience and very basic knowledge of Excel is required: however, fully sufficient to get quick and reliable results.
Gaining trust from stakeholders
Investors and financing providers tend to think in terms of the big picture. They want the c-level of the companies they invest in to do the same to ensure they maintain a clear idea of the future. Providing stakeholders with a monthly cash flow statement proforma will demonstrate a level of awareness that leads to confidence and trust and will make it easier to raise more investment.
Great Value for Money
Use a robust and proven Liquor Store Financial Projection Model based on years of experience at an affordable price. This financial projection template has a one-off payment and absolutely no hidden fees or monthly payments.
Saves you time
3 Way Forecast Excel Template allows you to spend less time on finances and more time on your products, customers and business development
Convenient, All-In-One Dashboard
Includes all required forecasting reports, including assumptions, p&l projection, cash flow pro forma, balance sheets, performance reviews and summaries for months and years (incl. numerous graphs and KPIs).
REPORTS and INPUTS
Profitability KPIs
EBITDA. Earnings before interest, tax, depreciation, and amortization (EBITDA) measures a company's operating performance based on the Income Statement figures. It is calculated by deduction from the earnings such expenses as interest, taxes, depreciation, and amortization. The formula is: EBITDA = Revenue – Expenses (excluding interest, taxes, depreciation, and amortization).
Financial Statements
Our Liquor Store 3 Way Forecast Model has pre-built consolidated financial statements: projected income statement, Balance Sheet, and cash flow statement by month. These financial statements can be presented on a monthly, quarterly, and annual basis.
Users can also import existing financial statements and reports from Quickbooks, Xero, Freshbooks, and other accounting software to create rolling forecasts and to make actuals vs. forecasts comparison.
Operational KPIs
Financial graphs and charts in this Liquor Store Cash Flow Format In Excel help the stakeholders visually track liquidity, budgets, expenses, cash flow, and many other company financial metrics. These graphs will also help a company's management avoid problems by reflecting its financial data in real-time, with a comprehensive financial information overview.
These operational performance graphs will help the business owners and financial managers ensure the best possible performance and financial health of their company because regular financial analytics procedures and the highest quality of financial data are the company's top priorities.
Our financial graphs will also help the company's financial specialists raise financial issues at the general meetings and deliver understandable financial information to other departments and external stakeholders.
All in One Place
This Liquor Store Three Statement Financial Model reflects all the main aspects of your business. It will be a roadmap that enables entrepreneurs to understand their business and their perspectives. As a start-up Excel Financial Model Template, it will help understand cash flows and determine the cash burn rate. This is very important for any business because it shows how long money will last and which milestones the business owner can achieve with these expenditures.
Dashboard
A financial dashboard in this Liquor Store Financial Projection Model is a useful financial management tool. It helps track all your relevant finance key performance indicators (KPIs), assures effective cash management, and enables financial management to track expenses, sales, and profits in detail to meet and outperform a department or company's financial objectives.
Performance KPIs
Cost of acquiring new customers. The cost of acquiring new customers is a critical financial metric for start-ups, and it should be in our Liquor Store Financial Projection Template. The cost of acquiring new customers is the total cost of the marketing divided by the customers' number during the year.
Top Revenue
The Top revenue tab in the Cash Flow Proforma shows off the financial information regarding each of your offerings. In particular, with the help of this Liquor Store Pro Forma Template Excel, you can obtain an annual breakdown of your revenue streams, including the revenue depth and revenue bridge.
File types:
Excel – Single-User: .xlsx
Excel – Multi-User: .xlsx
Free Demo – .xlsx