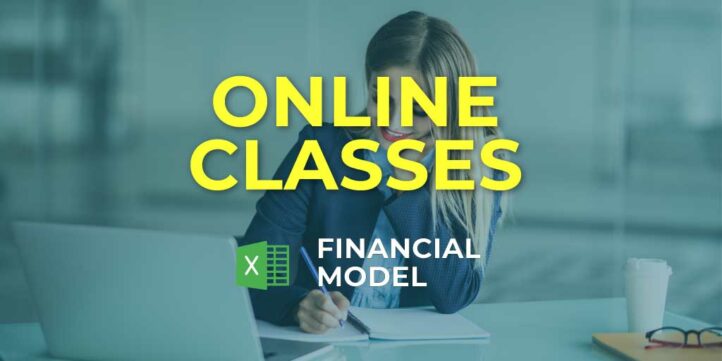 Education, Financial Model, Online Businesses & IT, SaaS
5-year financial projections, Accounts Payable, Accounts Receivable, Amortization, ARPU, ARR, Cap Table, Cash Flow Analysis, Cash Flow Projections, Customer Acquisition Costs (CAC), Customer Lifetime Value, Dashboard, Excel, Financial Modeling, Financial Planning, Financial Projection, Financial Projections, Financial Reporting, Forecasting, MRR, Profitability Analysis, Revenue Projections, Sensitivity Analysis, Startup Financial Models, Subscribers, Subscriptions, Three Statement Model | Three Financial Statements, Uses and Sources of Funds, Valuation, WACC (Weighted Average Cost of Capital)
NOTE: Single-User pertains to a limited Single User License where the template can only be used by one single user; while Multi-User is a license for users sharing the template with up to 20 members. Please refer to Terms of Use and License and Permitted Use for clarification.
ONLINE CLASSES SUBSCRIPTION PRO FORMA BUDGET KEY FEATURES
Video tutorial:
Build your plan and pitch for funding
Impress bankers and investors with a proven, solid online classes subscription financial model that impresses every time.
Saves you time
Financial Model Excel Template allows you to spend less time on finances and more time on your products, customers and business development
Integrated Model to convince Investors
Three Statement Financial Model includes and connects everything (assumptions, calculations, outputs) and presents it in an investor-friendly, deal-proven way.
Gaining trust from stakeholders
Investors and financing providers tend to think in terms of the big picture. They want the c-level of the companies they invest in to do the same to ensure they maintain a clear idea of the future. Providing stakeholders with a monthly cashflow forecast will demonstrate a level of awareness that leads to confidence and trust and will make it easier to raise more investment.
Generate growth inspiration
By running various scenarios and looking at the effects they could have on your cash balance, you will begin to see which options are best for your business. Ones that are possible, and what is involved in making them work. Organic growth isn't the only option – there are growing funding options becoming available, and Cash Flow Statement Projection could be a way of looking at the impact an injection of cash could have on your business and its growth plans.
Update anytime
You can easily adjust inputs at the launch stage and throughout the further activities of your business to refine your Online Classes Subscription Cashflow Projection.
REPORTS and INPUTS
Top Revenue
The top line and bottom line are two of the most important lines on a company's projected income statement. Investors and analysts pay special attention to the company's revenue and profits and carefully monitor any changes regarding these financial metrics from quarter to quarter and year to year.
The top line of the p&l forecast refers to a company's revenues or gross sales. Therefore, when somebody says that the company has 'top-line growth,' it means that the company is experiencing an increase in gross sales or revenues, which should positively impact other company's financials and overall performance.
Burn and Runway
The cash burn rate is one of the tabs your future investors may be very interested in. This metrics shows the time left to a complete cash burn. Also, this template shows a cash burn ratio. The calculation is based on your average annual cash balance and average monthly operating cash outflows.
Loan opt-in
The loan amortization schedule template in this Online Classes Subscription Three Statement Financial Model Template reflects the schedule of repayment of the loan. It shows detailed information about the company's periodic payments or installments that comprise of principal amount and an interest component.
These elements are shown in the loan amortization schedule template for the period till the end of the loan term or up to which the full amount of the loan is paid off.
Performance KPIs
Lead-to-client conversion rate. Lead-to-Client Conversion Rate is an essential metric for the businesses that attract new clients with the Internet, social media, and other similar channels. Leads do not turn into customers automatically. Company's sale team need to convert these leads into actual customers.
The Lead-to-Conversion business metric is a good measure of the sales team's performance. Moreover, it indicates the quality of your product. If you have a low conversion rate, it may sign that your product is not attractive to the customers.
Profitability KPIs
EBIT. Earnings before interest and tax (EBIT) is also known as operating income. It is a profitability measure that shows the difference between a company's revenues and operating expenses, including the cost of sales, interest on loans, and taxes. This calculation shows the company's ability to generate profits and, therefore, this metric is also named as operating earnings or operating profit.
Break Even
The breakeven analysis (BEA) is a useful financial tool that helps companies study the relationship between fixed and variable costs and revenue. This analysis calculates the break-even point (BEP), indicating when an investment in the start-up will generate a positive return.
Our Online Classes Subscription Financial Projection Model Excel represents the breakeven analysis graphically and as a mathematical calculation. It calculates the required sales volume at a certain sales price that will cover its overall costs.
Financial KPIs
In the Budget Spreadsheet you can visually track your key financial indicators (KPIs) for 24 months and up to five years.
The model all KPIs you might need for your company:
– EBITDA/EBIT shows your company's operational performance;
– CASH FLOWS show your company's inflows and outflows;
– CASH BALANCE this is the forecast of cash in hand you will have.
File types:
Excel – Single-User: .xlsx
Excel – Multi-User: .xlsx
Free Demo – .xlsx