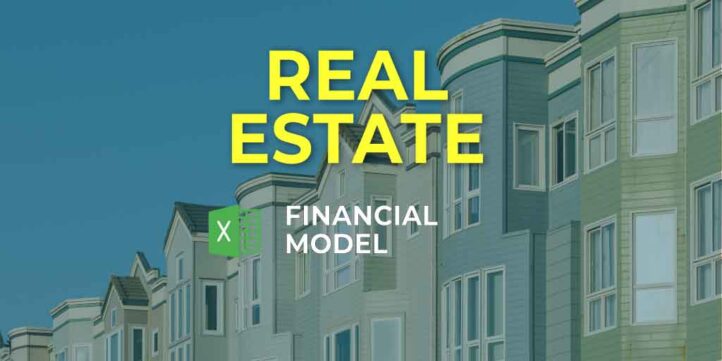 Financial Model, Real Estate, Residential Properties
10-year financial projections, Break-Even, Budget, Budgeting, Business Valuation, Cash Flow Projections, Cash on Cash Yield, Cash-on-Cash Multiple, Dashboard, Excel, Financial Feasibility, Financial Model, Financial Modeling, Financial Planning, Financial Projection, Financial Projections, Financial Statements, Forecast, Forecasting, Investment Multiple, Investor Cash Flows, Investors, Price Per Room, Pro-Forma, Property Valuation, Real Estate Valuation, Startup Financial Models, Three Statement Model | Three Financial Statements, Uses and Sources of Funds, Valuation, WACC (Weighted Average Cost of Capital)
NOTE: Single-User pertains to a limited Single User License where the template can only be used by one single user; while Multi-User is a license for users sharing the template with up to 20 members. Please refer to Terms of Use and License and Permitted Use for clarification.
MULTIPLE PROPERTY REFM FINANCE PROJECTION KEY FEATURES
Build your plan and pitch for funding
Impress bankers and investors with a proven, solid multiple property REFM financial model that impresses every time.
Print-ready Reports
Solid package of print-ready reports, including a profit and loss projection, statement of cash flows, a balance sheet, and a complete set of financial ratios.
Generate growth inspiration
By running various scenarios and looking at the effects they could have on your cash balance, you will begin to see which options are best for your business. Ones that are possible, and what is involved in making them work. Organic growth isn't the only option – there are growing funding options becoming available, and Cash Flow Statement Projection could be a way of looking at the impact an injection of cash could have on your business and its growth plans.
Currency for inputs and denomination
In Financial Projection Model Template define any currency code or symbol and preferred denomination (e.g. 000s) to reflect your preferences.
Simple and Incredibly Practical
Simple-to-use yet very sophisticated Multiple Property REFM Cash Flow Proforma. Whatever size and stage of development your business is, with minimal planning experience and very basic knowledge of Excel you can get complete and reliable results.
Track your spending and staying within budget
Have you written a vague idea of cash inflows and cash outflows on the back of a napkin? All is well and good. Looking at the p&l proforma will give you a snapshot of the past business performance, but it won't show the future in terms of the Cash Flow Statement By Month. With a projected cash flow statement, you can plan future cash inflows and cash outflows and compare them to the budget, which can be invaluable information.
REPORTS and INPUTS
Costs
A Multiple Property REFM Financial Projection Model Excel is an important financial tool that enables users to identify actual and forecasted expenditures, as well as financial resources needed to cover these costs. With a well-developed cost budget, you can see the areas where you can save money and the areas of high priority. As a part of a business plan, the cost budget supports the process of pitching to investors and loan applications.
Financial Statements
With our Three Statement Financial Model Template, you can easily create a pro forma income statement for a startup, a Balance Sheet, and a cash flow projection for your company. You can choose these statements' format and make any financial statement with a monthly or annual breakdown, or for five years.
Profitability KPIs
Earnings growth. The Multiple Property REFM Financial Model Excel Spreadsheet has many financial metrics, including the earning growth and growth of net income. Starting the company, we want to see its growth, and the projected income statement is the best way to monitor such development and to be sure that the company is developing in the right way. In particular, we can monitor sales and revenue growth reflected in the earnings growth.
Performance KPIs
Lead-to-client conversion rate. Lead-to-Client Conversion Rate is an essential metric for businesses that attract new clients with the Internet, social media, and other similar channels. Leads do not turn into customers automatically. Company's sale team need to convert these leads into actual customers.
The Lead-to-Conversion business metric is a good measure of the sales team's performance. Moreover, it indicates the quality of your product. If you have a low conversion rate, it may sign that your product is not attractive to the customers.
CAPEX
This Financial Projection Model Template has a template for the automatic calculation of capital requirements and funding based on an implied cash flow waterfall (different equity and debt tranches with alternative funding priorities).
Loan opt-in
A loan amortization schedule template reflects the company's schedule to which it repays its loans.
Our Multiple Property REFM Financial Projection Model has a loan amortization schedule with pre-built formulas that shows the amount of each installment and much principal and interest the company should repay each month, quarter, or year.
Financial KPIs
A Multiple Property REFM Three Way Financial Model outputs include both company and sector-specific key performance indicators KPIs. These KPIs include profitability metrics, cash flow metrics, and liquidity metrics. It also has KPIs crucial for the attraction of investments.
File types:
Excel – Single-User: .xlsx
Excel – Multi-User: .xlsx
Free Demo – .xlsx