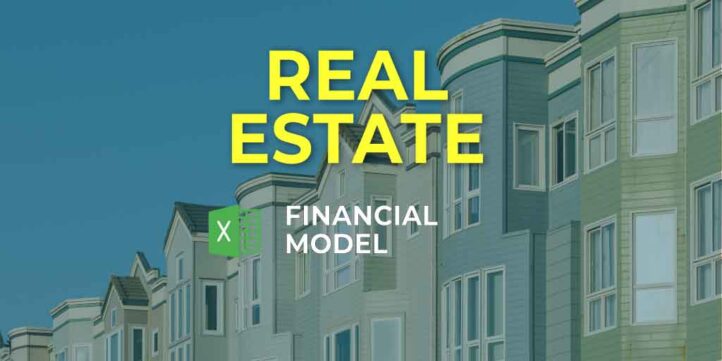 Financial Model, Real Estate, Residential Properties
10-year financial projections, Break-Even, Budget, Budgeting, Business Valuation, Cash Flow Projections, Cash on Cash Yield, Cash-on-Cash Multiple, Dashboard, Excel, Financial Feasibility, Financial Model, Financial Modeling, Financial Planning, Financial Projection, Financial Projections, Financial Statements, Forecast, Forecasting, Investment Multiple, Investor Cash Flows, Investors, Price Per Room, Pro-Forma, Property Valuation, Real Estate Valuation, Startup Financial Models, Three Statement Model | Three Financial Statements, Uses and Sources of Funds, Valuation, WACC (Weighted Average Cost of Capital)
Analyze Multiple Properties Real Estate Revenue Model, Costs, Profit, And Cash Flow With Multiple Properties Real Estate Financial Model Excel Template. Get It!
This multiple properties real estate financial model will help real estate business at any development stage to manage their finances wisely and make reliable economic forecasts.
It can be a REFM for real estate start-ups, which will create a solid background for business owners for the negotiations with investors.
It can also be a useful financial planning tool for existing real estate companies.
WHAT'S INSIDE AND FOR WHOM WE DESIGNED THE MULTIPLE PROPERTIES REAL ESTATE FINANCIAL MODEL?
Our REFM in Excel format has various pre-built templates for the financial analysis of the residential and commercial property.
Like all other our financial models, this REFM has three main financial reports, i.e., the Income Statement, the Balance Sheet, and the Cash flow statement. It also has a convenient dashboard that shows the crucial information from all other spreadsheets.
Our real estate business model has a detailed breakdown for real estate objects' financial analysis. In particular, it has the study of purchase costs, rehab costs, loan expenses, as well as the estimated sales price for each real estate object.
The REFM template also has a detailed financial breakdown for the rental property. This breakdown includes assumptions for occupancy, expenses, expected rental income, a period of usage, etc.
The model has the template for the analysis of property equity loans. It builds the forecasts that include the number of people who will ask our company to assist with the loan, as well as our estimated fees for these services and related expenses.
Our REFM has all real estate key performance indicators (KPIs) that the real estate business needs to assess its financial performance.
WHAT WILL I GET WITH FOOD DELIVERY FINANCIAL MODEL?
Our multiple properties real estate financial model has all financial statements, calculations, and KPIs in Excel format the real estate business needs.
It has a detailed financial breakdown for real estate objects. Users can obtain the full picture of the financial performance of each real estate object.
The model also has the spreadsheet with acquisition inputs that reflect the date of acquisition, the price, loan expenses, and other relevant information.
Our REFM has the spreadsheet for the rental property financial assessment. It helps to forecast and manage all expenses related to this type of property, as well as expected rental revenues.
Users will learn to build reliable real estate financial models according to their needs and specifics of their business.
Our financial model has a dashboard with all essential financial information from other spreadsheets.
This REFM is a well-developed business plan for real estate start-ups. The companies may use for investors meetings and negotiations with banks.
Our real estate financial model in Excel format is fully expandable so that the users can adapt according to their needs.
Get these templates too for a discount!