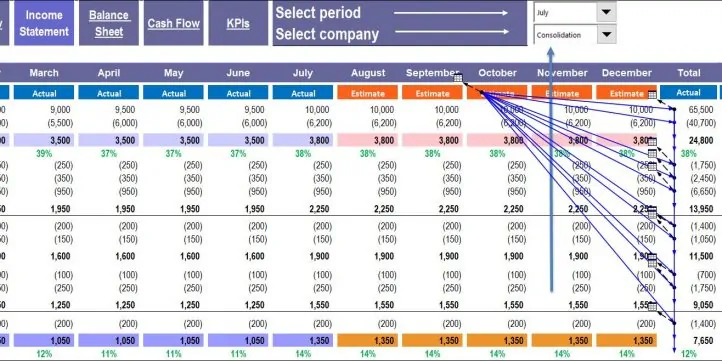 This financial model is the summary of a company's performance based on certain variables that help the business forecast future financial performance. In other words, it helps a company see the likely financial results of a decision in quantitative terms.
The measurements and skills used to construct the model include:
-knowledge of the company's operations, accounting, corporate finance, and excel spreadsheets
-Consolidation of the financial report using one file
We hope you like this model template in order to save your valuable time and for decision-making purposes.
This model contains Macros. Only download the model if your MS Excel supports Macros.
Reviews
Thank you for your feedback.
Write a Review